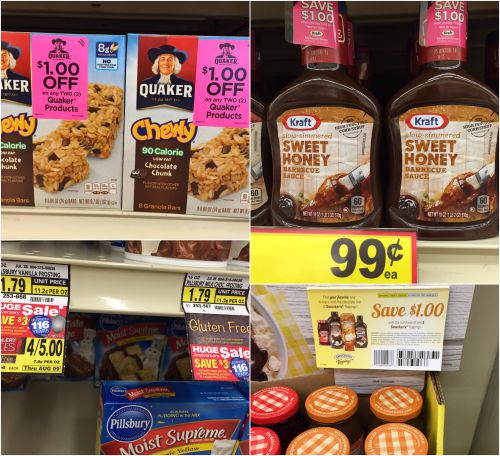 Stopped by Jewel this morning to check out the anniversary sale, and here are some things to look for:
If you're buying the $.99 Kraft BBQ sauce, look for $1.00/2 peelies. Also the ones I saw have new packaging and now no HFCS! (Still tons of sugar, but now actual sugar at least.)
Only the plain vanilla Pillsbury frosting was priced at $1.25 on the buy six save $3.00 instant savings deal. All the other varieties were tagged for the instant but priced and rang at $1.79, so would be $1.29 after instant rather than $.75.
Look for $1.00/2 tearpads by Smucker's ice cream toppings. They're $1.17 on the instant savings deal wyb six mix/match items, so just $.67 after coupon + instant.
If you're buying Quaker on the instant savings deal, look for $1.00/2 peelies (I saw on granola bars and Life cereal).
NONE of the Dove was tagged. I scanned a bunch and found that the shampoo and conditioner in tubes are not $3.00, but the ones in bottles are.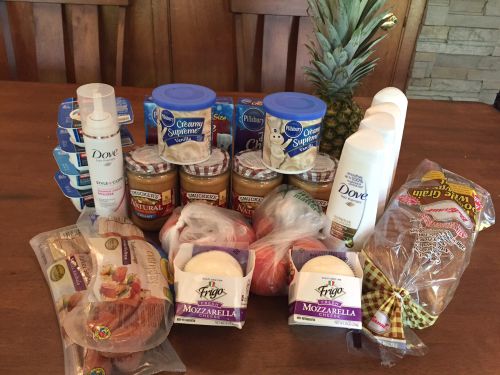 I also used my Frigo rainchecks from the $2.50 mozzarella + free tomatoes deal a couple of weeks ago plus the $1.00 Frigo insert coupons that are about to expire (and some random MyMixx coupons I'd forgotten about also came off my order, oops). But all of the above came to $16.14 after instant savings + coupons — see the full Jewel matchups for this week here.