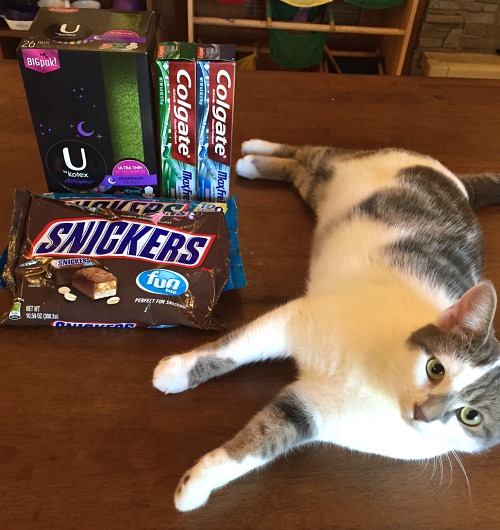 Not much has caught my fancy over the last few weeks at CVS, so today I found myself with $10 in expiring ECB to burn. Hence, the following:
Paid with $10 ECB and $2.32 ($1.36 of which was tax!). Got back $7.00 ECB ($3.00 Kotex and $4.00 Colgate) + $1.35 back from the apps, for a net cost of $3.97.
What did you score at the drugstores today?