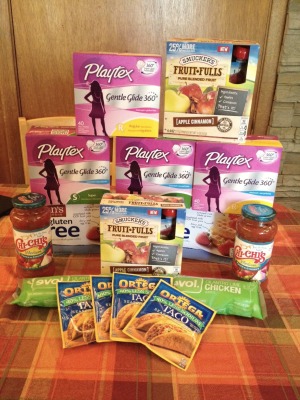 Stopped by Target today for a small trip — come oooon, more grocery coupons!
2 Chi-Chi's salsa, $3.42. Used two $1.00/1 printable coupons (ZIP 77477) and then got $.25 back on Checkout 51.
4 boxes Playtex Gentle Glide tampons, $27.96. Used four $3.00/1 manufacturer coupons and two $1.00/2 Target coupons.
4 Ortega low sodium taco seasoning, $2.40. Used two $1.00/2 Ortega coupons.
2 boxes Van's gluten free waffles, $5.98. Used two $1.00/1 unique print coupons from their email club.
2 Evol burritos, $2.48. Got 5% off on Cartwheel and used two $1.00/1 printable manufacturer coupons (no longer available).
2 boxes Smuckers Fruit-fulls, $7.98. Got 40% off on Cartwheel and used two $1.50/1 from the 8/24 RP.
Got $.10 off for bringing two bags. Paid $23.01 with REDcard discount, and got back $10 in Target gift cards for the Playtex and $.25 from Checkout 51 for a net cost of $12.76. P.S.: Smuckers is insane — $3.99 for four applesauce pouches? $.89 is much better, lol.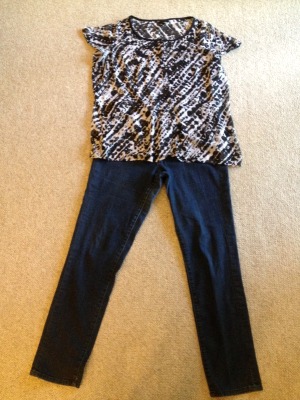 And here's my bonus Goodwill outfit of the day — something like $8.64 for both pieces with tax. Because you can't donate stuff without then going right back in to buy some more, lol.