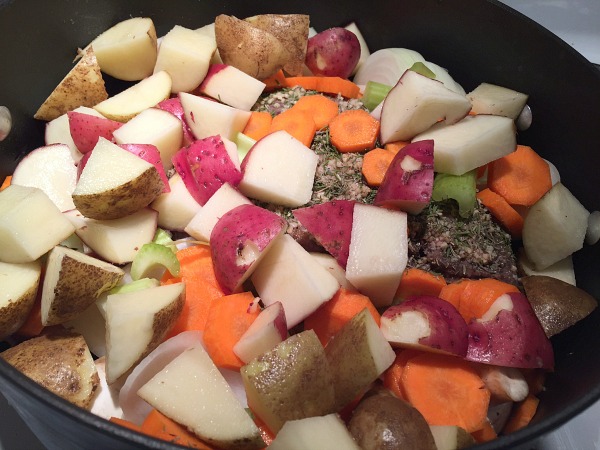 I stopped by Jewel today and picked up a $2.99/lb chuck roast, which has been slow-cooking in my Dutch oven all afternoon. Yes, I literally just told you how I am normally not as hungry during the day when I skip breakfast — but even though I had a hearty lunch, this smells soooo good that it's driving me mad!
So let's talk about food: It'll be pot roast + its associated veggies for dinner here. What's for dinner at your house tonight?
I've got a golden tick-et…
Oh, and: CHECK THIS OUT! This is my first winning ticket from this year's Jewel Monopoly game (other than more free tickets). I guess that offsets a good chunk of tonight's dinner, so that's something… 🙂 Anyone else get something good in their Jewel Monopoly tickets today?