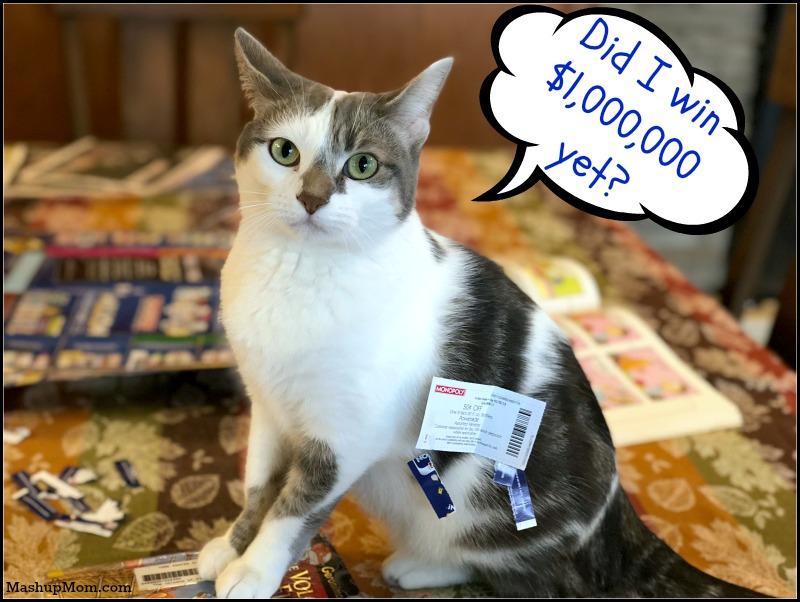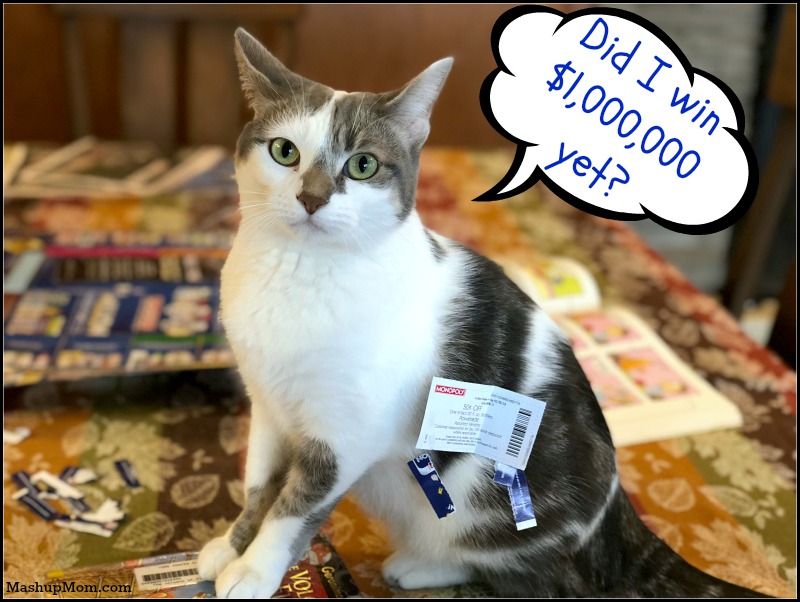 Welcome back to Caturday with the Notorious BKL and Friends, Shop Play Win Edition! I thought that those of you who get suckered into playing Monopoly at Jewel-Osco (Albertson's, Acme…) every year might appreciate Bad Kitty Lucy's obvious enthusiasm for the game. Just like Mr. 11, she starts out strong every year, but her enthusiasm begins to flag towards the end of the loooooong game after "we just keep getting the same ones over and over, Mom!"
Have you won anything good yet? So far our official total here reads: Free gravy packet, free extra game ticket. But the game is young, my friends!
Of course, BKL's long-standing affinity for Jewel Monopoly is well documented. Here's a throwback to her dominating last year's board — and as a side note: She's aging quite gracefully, isn't she?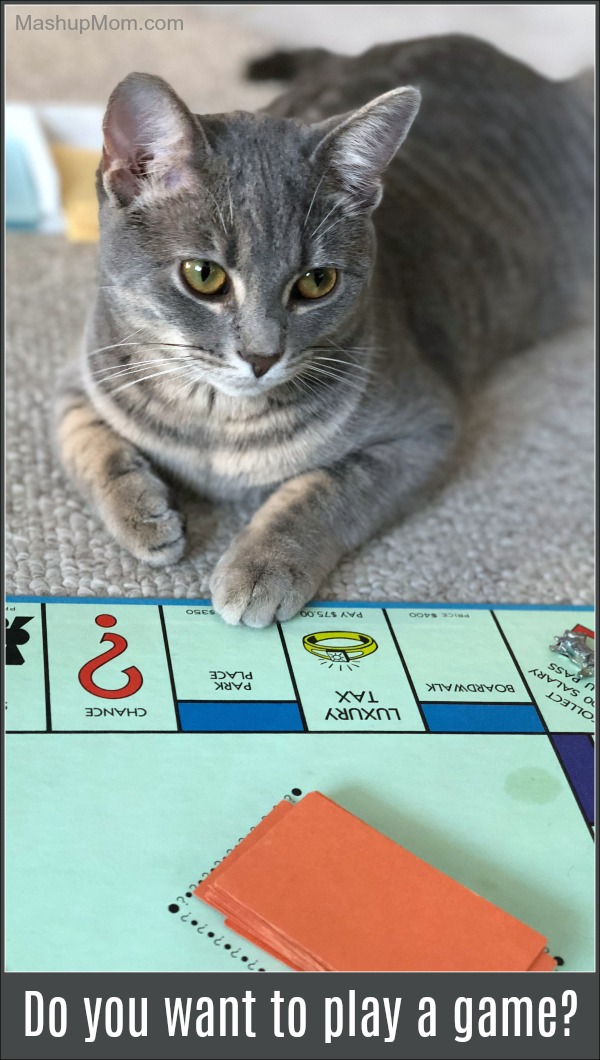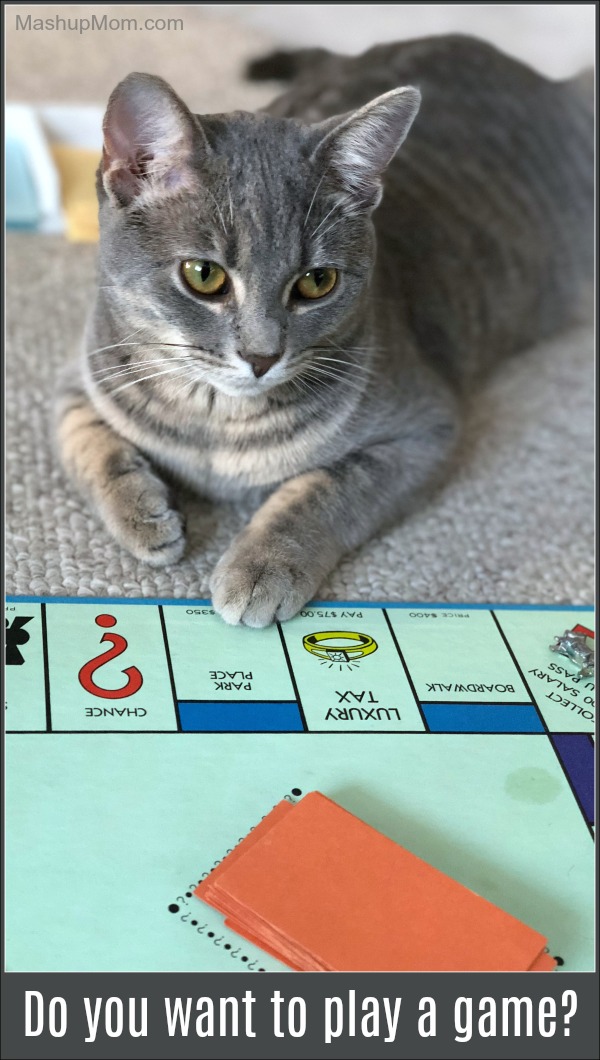 But as you know, Bad Kitten Gnocchi simply prefers the real thing!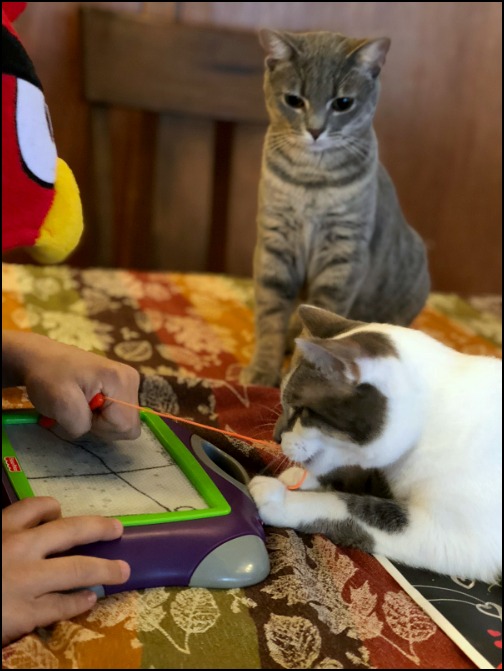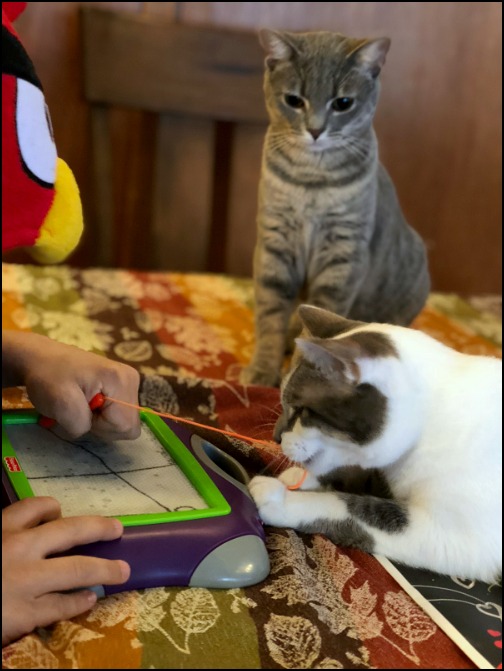 Speaking of games… Now that they have discovered that the string on the pen is a built-in cat toy, I'm not sure that this little Magnadoodle is long for this world. They won't leave it alone!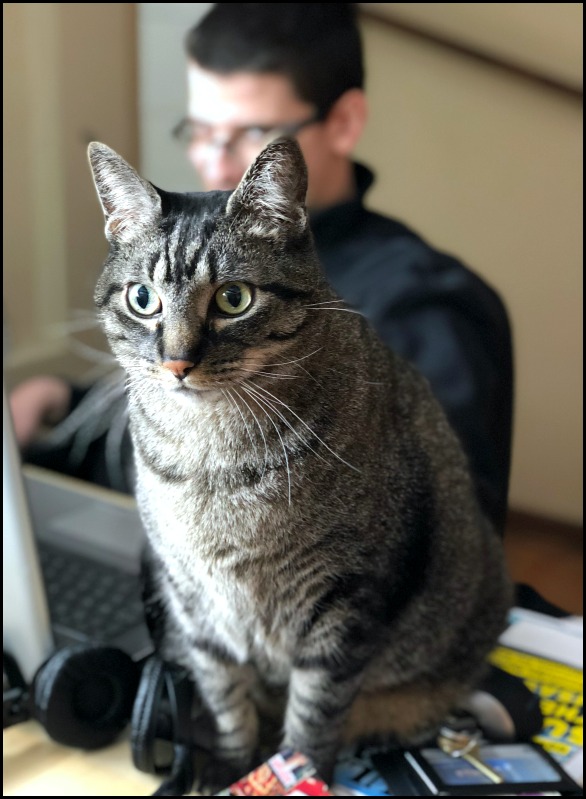 So that's what the girls have been up to, but as for Jeremy? Well, he's clearly above all of their petty games, and just happy to have his boy home for the weekend…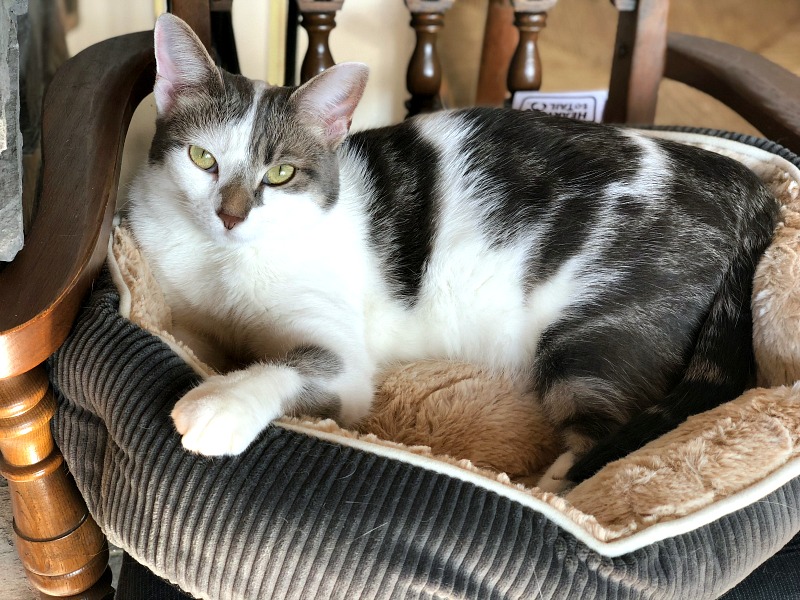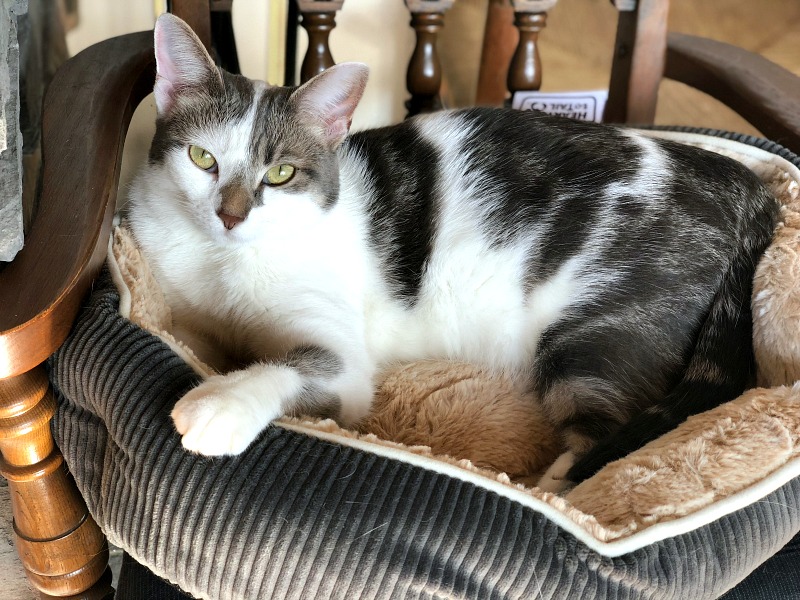 Meanwhile, BKL spends a lot of time basking in sunbeams from the vantage point of the cozy kitty bed Mr. 11 bought her (with his own money!) at ALDI for Chanukah. Should we be offended that he spent more on his cat than on his family? But no, there's just a special bond between a boy and his cat, right? 🙂
So, how's your Caturweek (or cat-free week) going?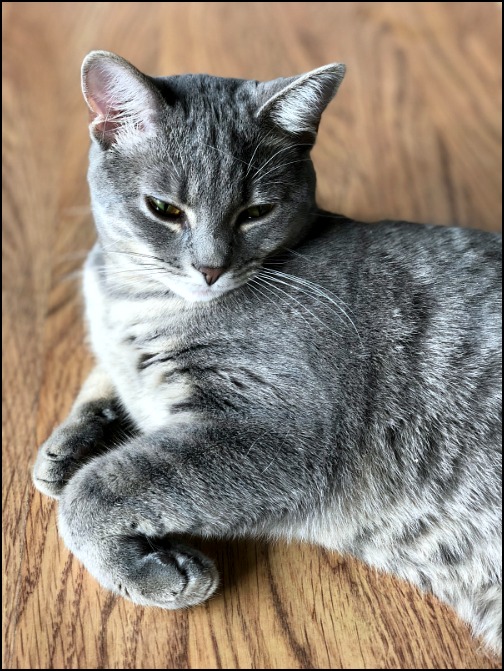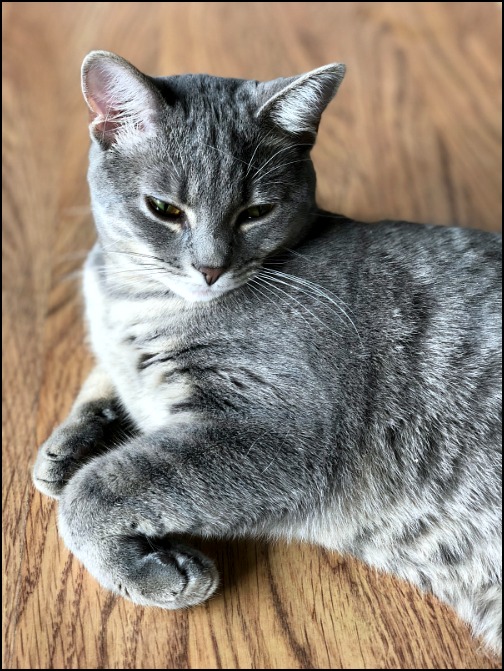 That's about it for this week's Caturday, so I'll let Gnocchi, queen of all she surveys, bid you adieu. (A-mieu?) How's your own Caturweek (or cat-free week) going?