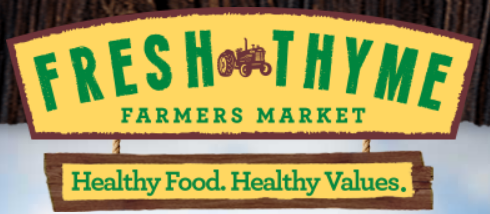 Here are the best Fresh Thyme deals and coupon matchups I see for the week of 9/2/15 – 9/9/15.
I'm using the Downers Grove, IL ad for these matchups; view your own ad here. Ad prices can vary by location.
Fresh Thyme posted a very brief coupon policy on Facebook; view the Fresh Thyme coupon policy here.
Remember that Wed. is double ad day: Fresh Thyme ads run eight days, overlapping each week on Wednesday for one day only so you get the benefit of two sale ads on one day.
Top Fresh Thyme deals
Midwest grown bunch celery or kale, $.88 each.
Hass avocados, $.50 each.
Beyond Meat strips or crumbles, $2.99.
Raw Easy Peel shrimp 41-50 ct, $3.77/lb.
Frontera tortilla chips, $1.99.
Boneless pork steak, $1.99/lb.
2 lb bag Alaskan snow crab, $9.99.
*** Click here to read the rest of this week's Fresh Thyme deals! ***