1SaleADay has unisex Mint Neptune shoes for $19.99. Free shipping too! These look like a combination of Crocs and Keds. Apparently they are odor-free and anti-bacterial, so that's always good! Choose from black, white, grey, blue or green.
Sign up to manage your CVS/pharmacy prescriptions online between 5/20-5/22, and you'll get a $3/$15 coupon emailed to you on 5/24. I just signed up, why not?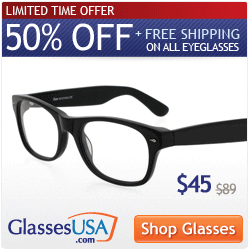 Since today's theme is apparently affordable prescription glasses, let's roll with it. Because what's more American for our Memorial Day sales than: Freedom of choice!

Over at Glasses USA, get 50% off on all eyeglasses, plus free shipping.
So again, here's our discount glasses roundup:

Zulily has an awesome Costco membership deal today! Normally, a Costco one-year membership is $55. Today for $55, here's what you get: a one-year membership, a coupon for a free rotisserie chicken, a coupon for a free 48-pack of batteries, a coupon for a free 35-bottle case of water and a few other coupons! You're probably not going to find a better deal on a Costco membership, so if you've been wanting to try them out, now is a great chance!
Note: This deal cannot be used for renewal of an existing membership, only upgrades. Current members can upgrade to the Executive membership level with this deal.
Home Depot is having a great Memorial Day sale (while supplies last).
ALSO, get $5/$50 with code MEMHD5 through 5/27. Some exclusions apply. On a lot of items, you can choose in-store pickup to avoid shipping charges — while others ship free. Here are a few highlights:
Up to 30% off + free shipping on select patio items.
Discounts on ceiling fans for summer.
Lawnmowers, edgers, and trimmers on sale.
And more… see what you can spot.
At Restaurant.com today and tomorrow, use code THANKS to get $25 gift certificates for just $6.00! (Note that this code will also work to reduce the price of any of the denominations of gift certificates, not just the $25 ones.)
With code THANKS, you pay just $6.00 for many (but not all!) $25.00 gift certificates.
If you're new to Restaurant.com, these are gift certificates you print out and use at the restaurant. To enter the code, add a certificate to your cart, then view your cart. In the top right is a box where you can put in the code. As always with these, read the fine print, because they work much more like coupons than gift certificates. There are generally restrictions like: minimum purchase required, sometimes not good on all days, not good on alcohol, etc., so they're not really true gift certificates.
As some of you have noted, many of these automatically add a gratuity. On those that do not, please remember to tip on what you would have paid pre-coupon.

Sign up for the daily BookBub email newsletter to get alerts of free and discounted ebooks for both Nook and Kindle.
Yesterday I told you about this new $7.00/1 Zyrtec product (24 ct+). (There is also one in the 5/19 RP, so this is if you want extras without shelling out for more papers!) Here's another option for using it:
Starting Sunday 5/26, CVS will have the 25-30 ct Zyrtec on sale 2/$30.00.
Use two $7.00/1 and pay $16.00 for two, or $8.00 each.
See here for some other places to use this high-value coupon this week.
(Thanks, Wild for CVS)
Bump! Today 5/21, they started another one of those hurry codes where the value goes down as more people use: $50 off $100+ for the first 500 customers, $40 off $100+ for the next 1000 customers, and 30% off site wide for next 2000 customers with code DOW21!
Exclusions apply, as they do to all their codes. You can generally choose in-store pickup to avoid shipping charges.
Another NEW code started 5/19: Through 6/1: Take 15% off orders of $100+, plus get $50 BB to use on a future $100+ order with code MY19.
And here are a couple of monthly codes, if you miss the above or they'll work better for you: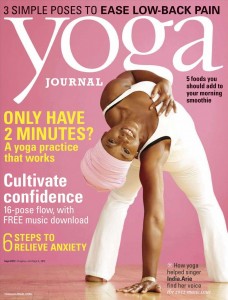 Subscribe to Yoga Journal Magazine for only $4.99 per year (68% off)! You can order up to 3 years at this discounted price! Just enter coupon code MASHUPMOM
Get 20% off most magazines with code MASHUPMOM