Cause you know it's all about that base… Pick up four 10″ x 10″ green  LEGO compatible base plates for just $18.99 over on Amazon. These ship free with Prime or at $49, and are a great addition to your LEGO collection, especially for kids who like to make up their own projects.
GREAT DEAL– 4 pack of 10″ x 10″ or 32 x 32 Green base plates, 'buttery' to touch and soft clicks. Compatible with all Major brands
BOTTOM CONNECTION–Discover an exciting new design that gives you the added benefit of connecting brick pieces from below to create multiple levels/stories.
STRONGER AND MORE DURABLE–GUARANTEED NO WARP, 50% thicker than normal base plates,BUILT TO LAST A LIFETIME! You will feel the difference in quality.
FUN TO PLAY– Great for building playing table–straight angle allows you seamlessly building a playing table without any gap
COMPATIBLE WITH ALL MAJOR BRANDS: — Work perfectly mixed with all major brand bricks, You can mixed play with all major brand bricks, an affordable way to increase building options!
These brick building base plates are compatible with LEGO and other major brands, and this is a great price!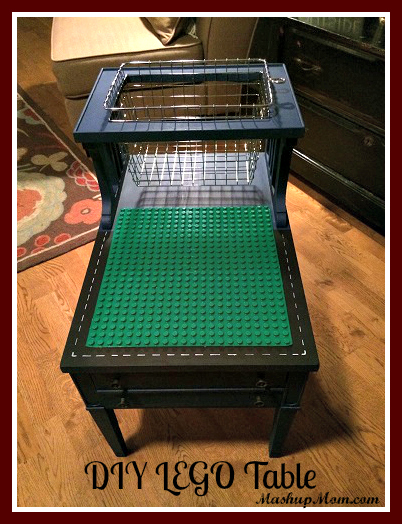 In addition to being handy for projects, these LEGO compatible base plates might also be handy for building your own DIY LEGO table! 🙂 Whether you get fancy like this one or simply glue down to an existing playroom table, you have multiple possibilities here.
---
Prices on Amazon often change quickly; this price is current as of the time and date of this post. Be sure to check out all of our great Amazon deals!