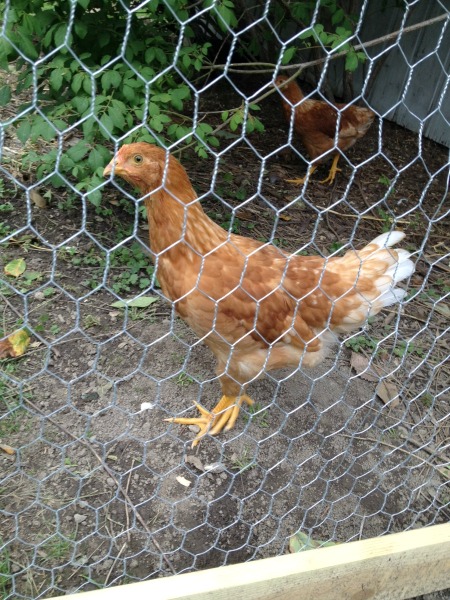 If you've ever wondered how much chicks grow in a month… I took the above photo of Fingers a couple of days ago.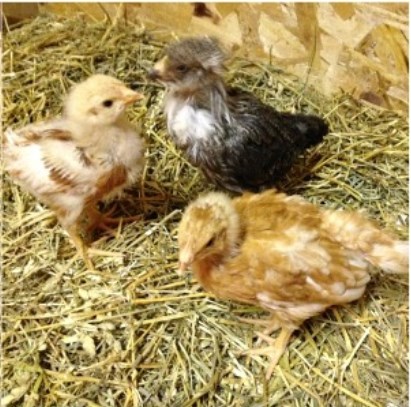 And, this is what she looked like about a month ago! Yes, they're pullets now, and really starting to look like real chickens. And by the way: When they were chicks, Mabel (the gray one) was boss — but Fingers now rules the roost. Fingers is also the friendliest, while Mabel is the most skittish and Nuggets can't decide who to follow all the time.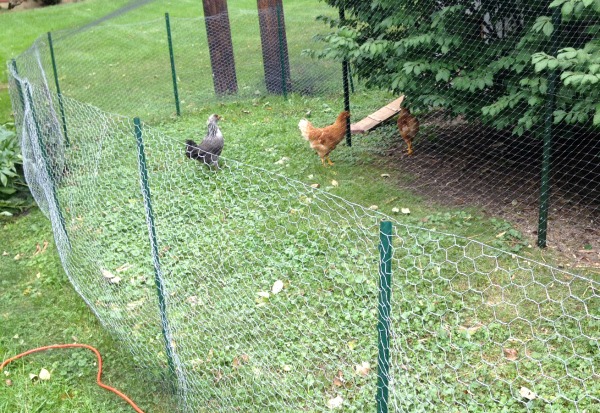 MashupDad built them this nice long enclosed chicken run where they peck and scratch for bugs all day outside, plus the occasional treat we throw in there. (Kids don't finish the ends of their corn-on-the-cob? Don't worry, the chickens will peck that clean!)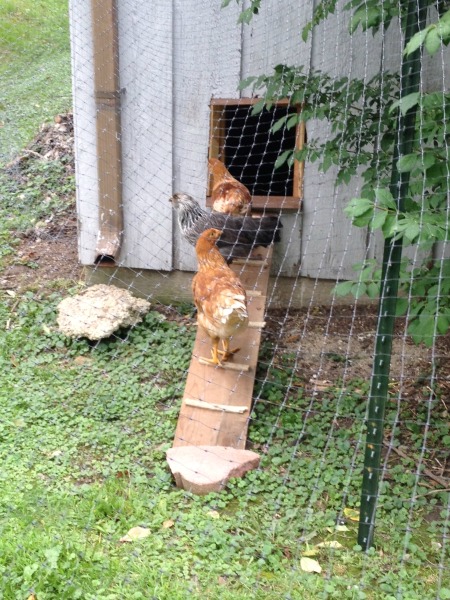 Their coop is inside the corner of our old detached garage. MashupDad also put in a door and a ramp where they can go in and out, and we close the door at night, open it in the morning so they can go back out. They don't generally start laying eggs until they're 5-6 months old, so we still have a ways to go there, but he also built them a roost and nesting boxes inside so we're all ready to go when they are!