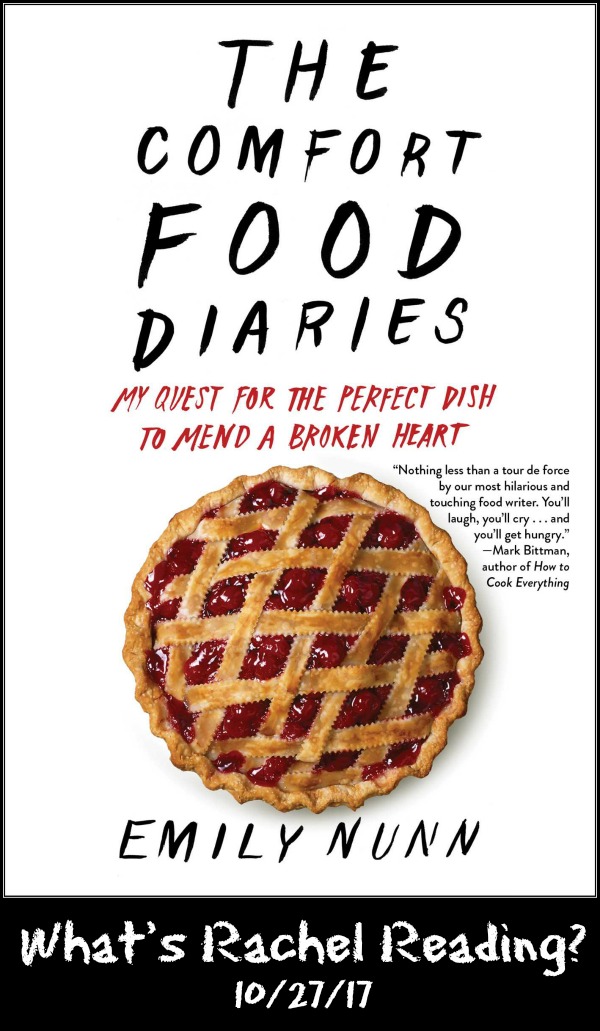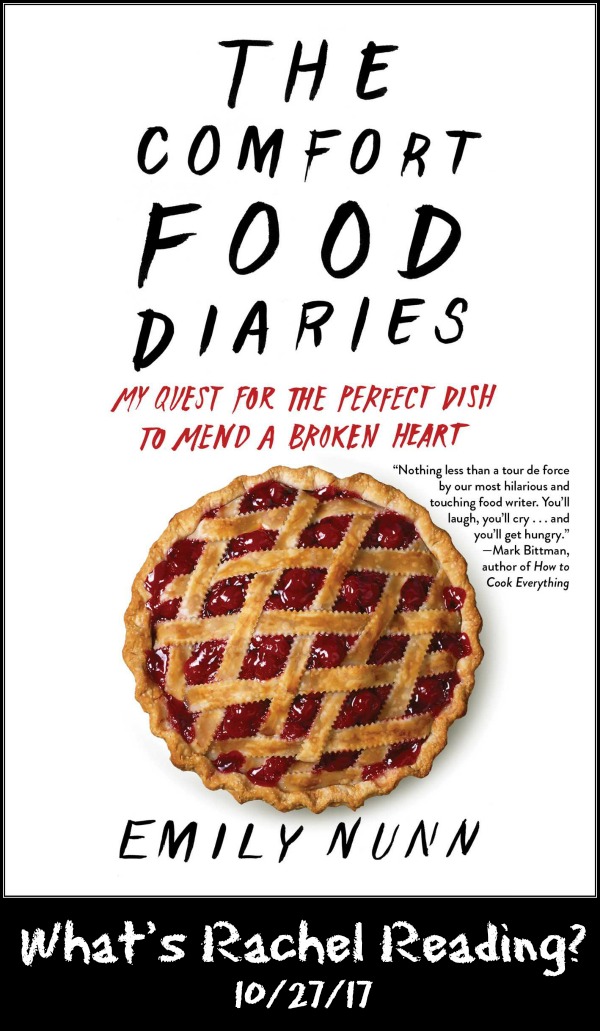 It's been a while since I've posted a book review here — but this isn't because I haven't been reading; it's because I haven't had the time to tell you about it! So, since I just finished (yes, another) food memoir, I thought it might be a good fit for a freezing Friday here. There's nothing better than curling up with a good book on a chilly fall day; it's comfort food for the soul, and this weekend's read is somewhat appropriately titled The Comfort Food Diaries.
Who's Emily Nunn?
If the name sounds familiar, you may have seen some of her previous work: Freelance food writer Emily Nunn is a former New Yorker editor and Chicago Tribune features reporter. The Comfort Food Diaries chronicles how food, family, friends, and stories help her put her life back together after she loses her job, her brother, her fiance, and her home in quick succession.
Facebook… ftw?
At her lowest after this quick series of life-altering events, Nunn enjoys a few glasses of wine, pours out her troubles on Facebook, and goes to bed. The next morning she logs back in, only to find:
The morning after my pathetic post, I swallowed my slightly hungover dread and logged on to receive a remarkable surprise: instead of punishment for my honesty, I had been rewarded with kindness…. A community had gathered around me that included not just my accustomed associates, but people I'd forgotten I once loved so much, people whom I'd never known cared about me, people I'd always admired but had never made the brave effort to get truly close to, and people who were almost strangers.
Here, I'm hooked. Nunn's experience stands in shining contrast to the negativity that sadly permeates so much of our current social media climate, and as an example of what the "social" in social media should do in bringing us closer together, rather than further apart.
Food is Love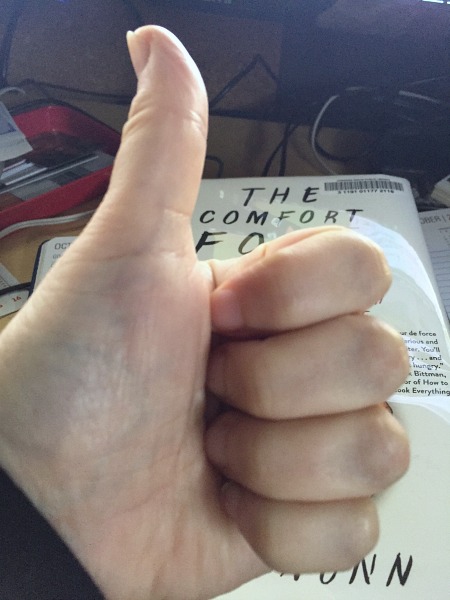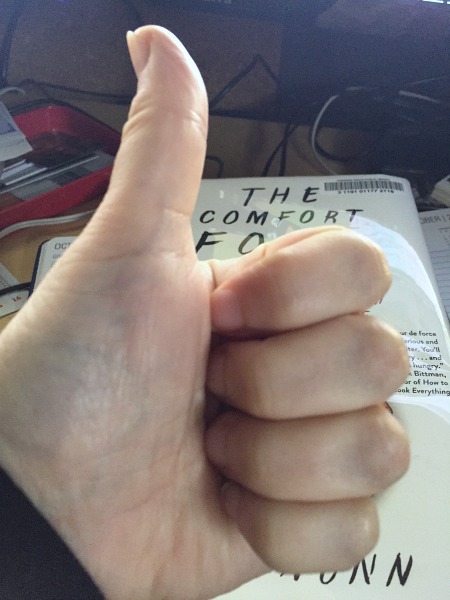 So, here's where the comfort food part comes in. Since Nunn is a food writer that comes from a family with a rich recipe tradition, the Facebook suggestions and support she receives from friends and family naturally start to revolve around the idea of food. As Nunn explains,
A lot of these people were terrific home cooks or food writers or chefs or cooking instructors or plain old food lovers, so their suggestions leaned heavily in a culinary direction. It was if they'd arrived at my frozen Chicago home, where the snow had been falling for days and the gray sky never cleared, bearing covered dishes for an impromptu winter potluck…. Eileen then suggested I embark on a culinary tour to see them all. "It should be your comfort food tour," posted one of my oldest friends, Kevin, who'd sat at the desk next to mine the entire time I was an editor at the New Yorker.

And we all "Liked" that idea — very much.
Me, too. 🙂
Family, Friends, Food, and Travel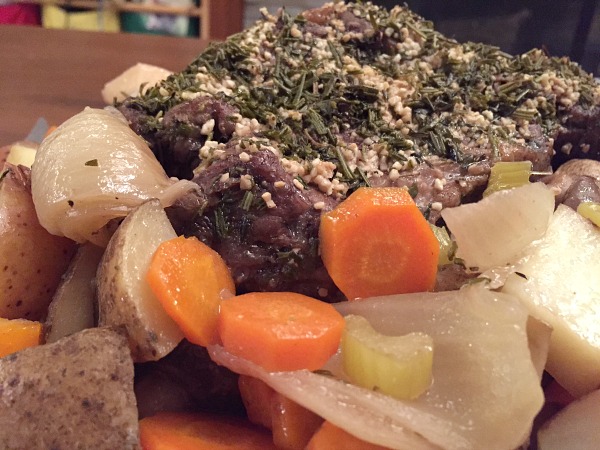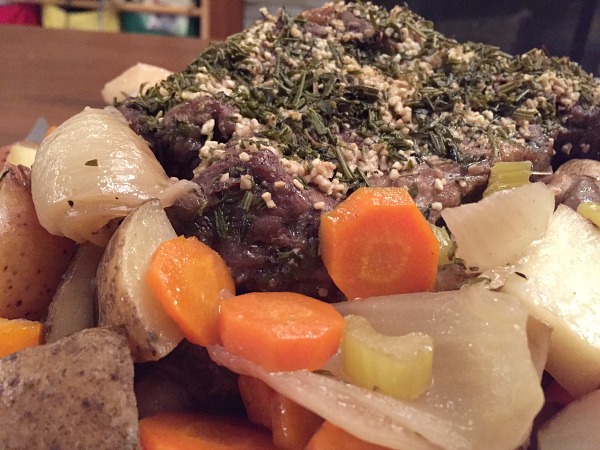 Following this Facebook outpouring, Nunn embarks upon a cross-country tour where she cooks and stays with various relatives and friends. The Comfort Food Diaries chronicles both her physical journey and her journey back to self, with some detours along the way to explore her past relationships and to tell some truly amusing and heartwarming stories of her dysfunctional Southern family. As Nunn does the work of repairing and rebuilding relationships, she also does the work of finding her way back to sobriety and figuring out who she is.
All of these stories revolve loosely around the theme of comfort and food, as well as the understanding that comfort food is different for everyone and that hunger is as much emotional as it is physical. From Virginia ham biscuits to shrimp & grits risotto, from pot roast to tomato sandwiches, you'll also find plenty of recipes along the way. Nunn's relationship with food evolves along with her relationships with friends and family; she starts out using food as a way to nurture others and keep them close, but has to learn how to let others take care of her.
A fine read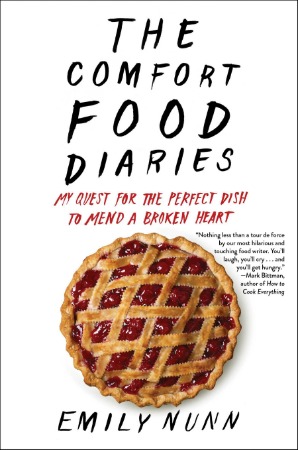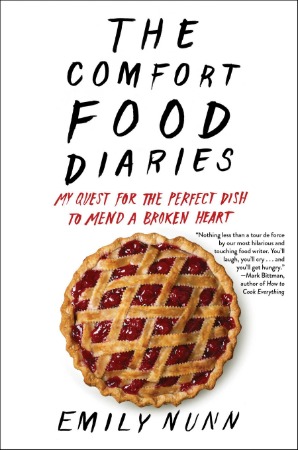 The Comfort Food Diaries is recommended for fans of both food writing and memoir: Nunn is a darn fine writer who always knows how to tell a good story. Her memoir makes for a compelling read: It's honest, it's insightful, it's funny, and it never fails to entertain.
What are you reading this week?
What have you been reading lately? Tell us all about it! And, you can browse all of the What's Rachel Reading? book reviews here.