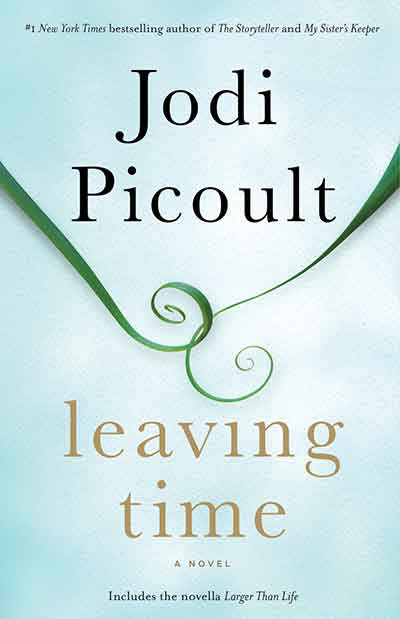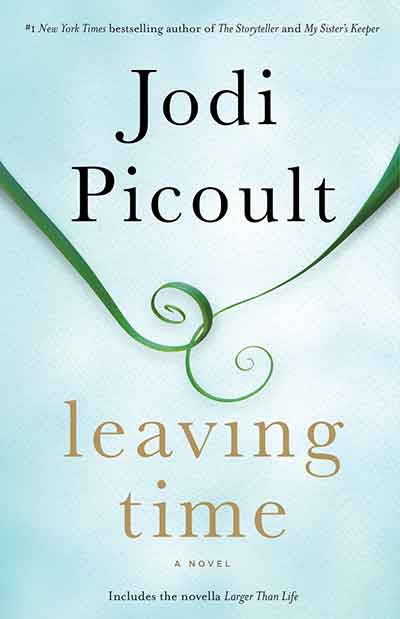 Let me tell you a little bit about what I've been reading this week! Like most of Jodi Picoult's novels, the New York Times best-selling Leaving Time would be a great book club pick: There's a lot to discuss in this compelling read: The plight of African elephants; the dynamics of various flawed yet powerful personal relationships; the role of memory, grief, and betrayal; the power of a mother's love; the question of what is and isn't quantifiable — plus, let's throw in a suspenseful mystery to tie everything together. (This paperback edition even includes discussion questions to help get the ball rolling.)
More than meets the eye
Leaving Time centers around the story of precocious thirteen-year-old Jenna Metcalf, who has never stopped trying to unravel the mystery of her missing mother. Ten years earlier, elephant researcher Alice Metcalf disappeared under mysterious circumstances following a tragic death at the sanctuary where she and Jenna's father both worked. Seemingly broken by the experience, Jenna's father was institutionalized following the incident and unable to help provide many clues into Alice's whereabouts — while Jenna's grandmother, who ended up raising her, refuses to discuss her mother's disappearance.
I have never seen a better mother than an elephant.

I suppose that if humans were pregnant for two years, the investment might be enough to make us all better months. A baby elephant can do no wrong. He can be naughty, he can steal food from his mother's mouth, he can move too slowly or get stuck in mud, and still, his mother is patient beyond belief. Babies are the most previous things in an elephant's life.
Jenna winds up enlisting the help of an unlikely duo to help her solve the decade-old cold mystery: Virgil, the washed up retired detective who originally handled her mother's case, and Serenity, a psychic who no longer has access to her gifts. Leaving Time moves between the present day search and interplay between Jenna, Virgil, and Serenity and the slowly unfolding story of what really led up to that tragic night ten years earlier — told from Alice's point of view, along with excerpts from her writing about the inner lives and behavior of elephants.
I would argue that there is a special empathy elephants have for mothers and children — either their own species or another's. That relationship seems to hold a precious significance and a bittersweet knowledge: An elephant seems to understand that if you lose a baby, you suffer.
I won't spoil the ending of Leaving Time for you, but it's worth the journey. This thought provoking novel is recommended the next time you want a deeper read to delve into: The characters are well-developed, and the slowly-unfolding story never ceases to compel.
Jodi Picoult fans can also check out last year's review of small great things here — I'd say that overall small great things was a better book, but Leaving Time is also an absorbing and worthwhile read.
What are you reading this week?
What have you been reading lately? Tell us all about it! And, you can browse all of the What's Rachel Reading? book reviews here.