I received a digital copy of Indian Instant Pot Cooking for purposes of review. All opinions here, however, are my own.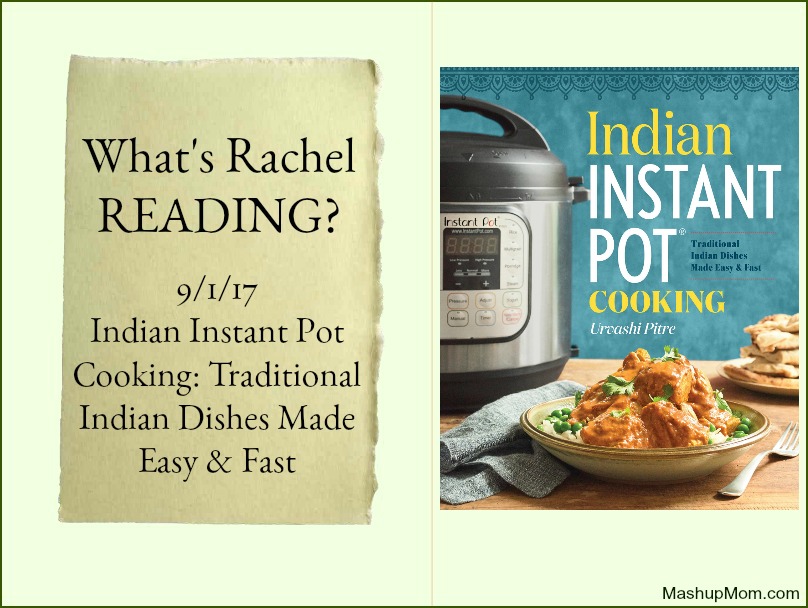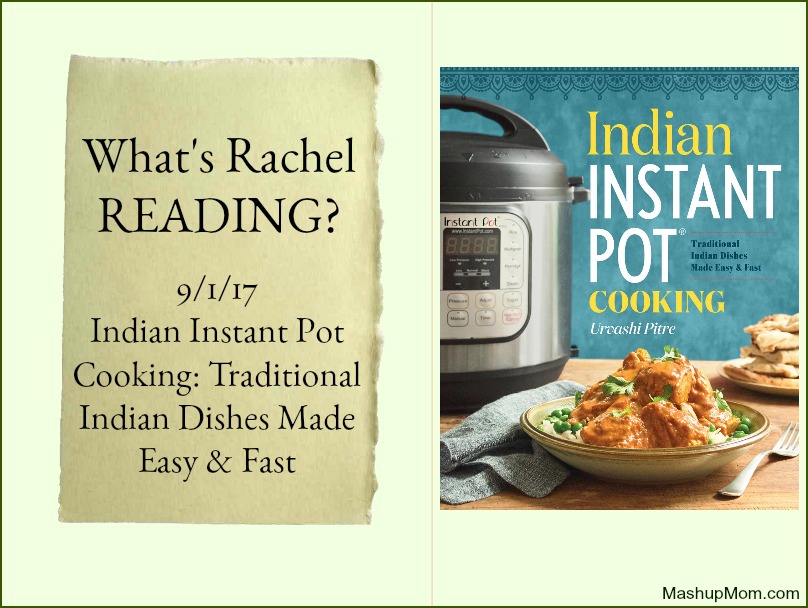 *** Update  — the Kindle version of Indian Instant Pot Cooking is just $1.99 on Amazon as of 9/27/17! Great deal.
---
If you've spent any time in the Instant Pot community group on Facebook, you're likely already familiar with Urvashi Pitre as the infamous "butter chicken lady." Now, you can explore 50 of her recipes in Indian Instant Pot Cooking: Traditional Indian Dishes Made Easy and Fast. While the book officially launches on September 19, it's available for pre-order now — and if you're a fan of the Instant Pot and of Indian food, you'll want to take a minute now to pre-order yours!
Yes, I made the butter chicken!
I have of course tried the infamous Instant Pot Now and Later Butter Chicken recipe from Pitre's Two Sleevers blog (almost as soon as I first saw it floating around the Instant Pot group), and yes, that infamous recipe is also included in the book. While her butter chicken was appreciated by all, especially low carb MashupDad, the "later" part is an exaggeration in this house! The recipe does create a good amount of sauce, though, so you can easily use more chicken for heartier appetites without adjusting the other ingredients.
Butter chicken will give you an idea of the types of recipes you'll find in Indian Instant Pot Cooking, although some of the recipes in the book will require a few more specialized ingredients and appear a bit more complex:
I spent years getting educated, received a PhD in psychology, and worked hard at becoming a scientist, an excellent statistician, and a top-flight marketing strategist. I never thought that I would be remembered in the Instant Pot group as the "Butter Chicken Lady!" It makes me happy to hear about all the children who love the recipe, spouses that request it night after night, and especially Indian mothers-in-law who rave about it to their daughters-in-law. Perhaps my accomplishments could be combined, and I could be the "Dr. Butter Chicken Lady?"
If you've ever glanced at traditional recipes for Indian dishes, however, you'll know that they tend to use long lists of ingredients, require multiple steps, and take a great deal of time. Indian Instant Pot Cooking aims to streamline the process while retaining the authenticity of the food, and begins with an introduction to pressure cooking and to the basic spices and ingredients you'll need to cook the recipes found in the book.
Pitre generally suggests whole spices for maximum flavor (and to help you create your own blends), and lists eight recommended spices to start with:
Cardamom pods
Cayenne pepper (ground)
Cinnamon
Cloves
Coriander
Cumin
Peppercorns
Turmeric (ground)
Not too intimidating, right? To these dried spices, you'll just need to add fresh cilantro and mint. You likely already have some of these in your pantry, making the initial investment in your first foray into Indian pressure cooking less intimidating than you might expect. Pitre also recommends a number of dals (lentils) and beans to start (which you can often pick up in recipe size amounts in the bulk bins at specialty grocery stores), as well as basic ingredients such as basmati rice, canned diced tomatoes, full fat coconut milk, shredded coconut, saffron (for special occasions), and golden raisins.
Along the way you'll find tips and tricks such as how to make your own garam masala (as well as how to spot an authentic brand, rather than one which is mostly paprika), how to make protein substitutions, and how to remove garam masala odor from your Instant Pot sealing ring — as well as some handy Instant Pot pressure cooking time charts and a list of other useful equipment.
The recipes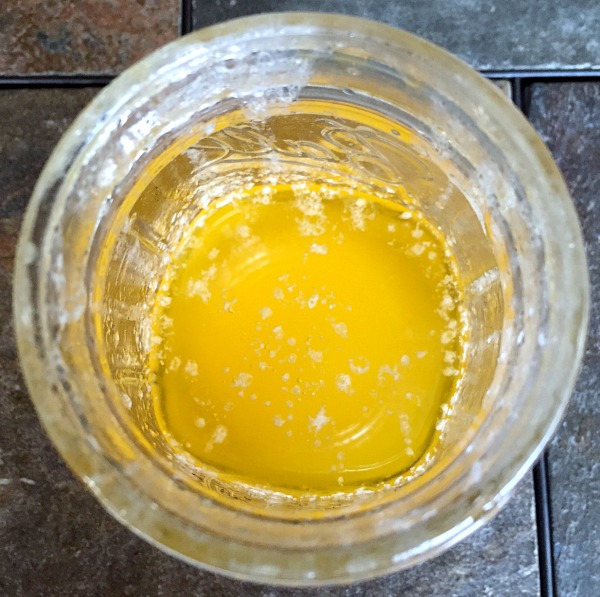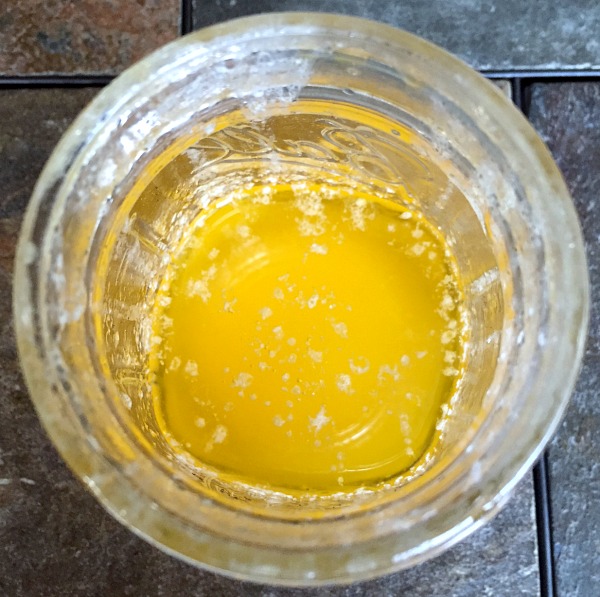 The recipes in Indian Instant Pot Cooking run the gamut from ingredients such as Ghee (so easy to make your own; don't pay specialty grocery store prices for the pre-made jars!) and Paneer… to favorites like Chicken Biryani (yes! An easy recipe for chicken biryani!) and Dal Makhani… to drinks and desserts such as Masala Chai and Gajjar Halva.
As soon as I saw how easy it was, I used a couple of sticks of butter to make a little batch of ghee (which is actually made on the stove top, not the IP). Isn't it pretty? If you can melt and strain butter and have a little patience, you too could have your own jar of ghee ready to go today — and then you could use that ghee as one of the basic building blocks for many of the recipes found in Indian Instant Pot Cooking. Yum.
What I would like to see
My major disappointment with Indian Instant Pot Cooking is that most recipes in the book lack photos — which is especially unfortunate given that the book is aimed at people newer to cooking Indian food. I've enjoyed dishes at restaurants that I don't know by name, for instance, so recipe photos would be helpful in determining which are for dishes I'd like to replicate at home.
In some cases, such as the recipe for Greek yogurt, a photo or two would be also useful to help readers determine how the finished product is supposed to look and whether they did it "right." (The photos she does include, however, are lovely!)
Rachel's review?
Despite the lack of recipe photos, Indian Instant Pot Cooking is recommended due to the relative ease and clarity of its recipes — and because the realistic total cooking times for each include the time it takes for the Instant Pot to come to pressure and release pressure. Let me know if you try any yourself once you pick up a copy, or if you've tried other recipes from the Two Sleevers blog; I'd love to know how they turn out for you!
(Indian Instant Pot Cooking is the first authorized Instant Pot cookbook for Indian cooking at home.)
What are you reading this week?
What have you been reading lately? Tell us about it! ? And, you can browse all the What's Rachel Reading? book reviews here.