Weird Amazon products, just for fun — our weekly roundup. Enjoy everything from burger socks to kitty butt cookie cutters, and so much more.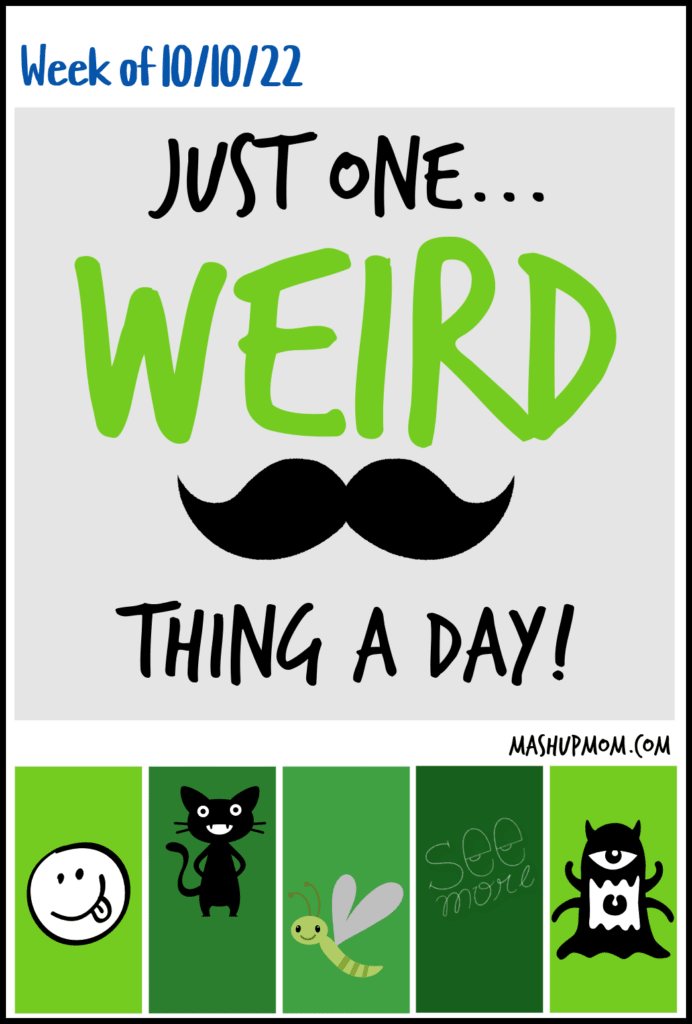 Did you know that, just for fun, I post one weird Amazon product over on the Mashup Mom Facebook page each morning? As we round up the week of weird over here, I hope that you enjoy these strange Amazon items as much as I do.
What's your own favorite pick from this week of white elephant-meets-cute?
Weird Amazon products, week of 10/10/22
Let's launch right into our week with a Chia Pet poop emoji, the perfect novelty gift for that special someone in your life! (Or, for a child who'd find it hysterical.)
And here's something you don't see every day: As we get closer to Halloween, jazz up your decor with this "The Shining" inspired Here's Gnomey gnome! REDRUM…
Have you ever looked at your humdrum kitchen knives and thought, wow, I wish that instead I could cut things with all the UNIVERSE? Ta-da: A set of cosmos knives!
Elegant medieval dragon decor for your powder room, anyone? This "your butt napkins" tin sign will certainly class up the joint.
Burger socks, in a burger box, for your burger-loving significant other/child/friend! Wrapped like a burger, wearable like a sock, and great reviews for a novelty item.
This Caturday, think ahead to holiday baking with this… let's go with "lovely," kitty butt cookie cutter!
Be sure also to follow the ongoing adventures of The Notorious Bad Kitty Lucy and friends, if you are a cat person. 🙂
Is it weird, or is it useful: Put Me Down toilet seat decal, anyone?
More weird Amazon products here next week
Come on back to visit us next Sunday for a new roundup of weird Amazon stuff! Or, head over to Facebook to start out every day with a new fun pick (plus much, much more).
As an Amazon associate, I earn from qualifying purchases.