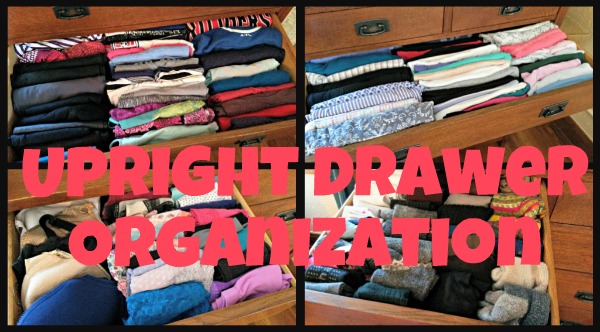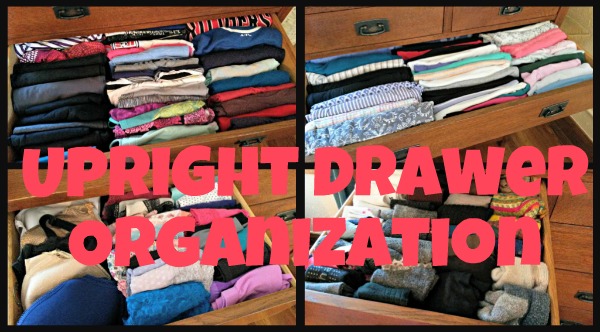 Welcome to Frugal Homemade! This week, I want to share my favorite tip to optimize wardrobe functionality. This isn't a traditional DIY project in that you are not making an item, but you can definitely do it yourself! Best of all, it is completely FREE.
All you do is stack your clothes with the edges facing up instead of in a pile. Usually, it takes just one or two additional folds beyond what we would typically do to make them fit. Instead of being able to see only the top item, you can see ALL of the items in the drawer. As you can see from the above pictures, it works with pretty much any type of clothing you would normally store in a drawer.
Update: Here is an example of folding for this type of drawer scheme.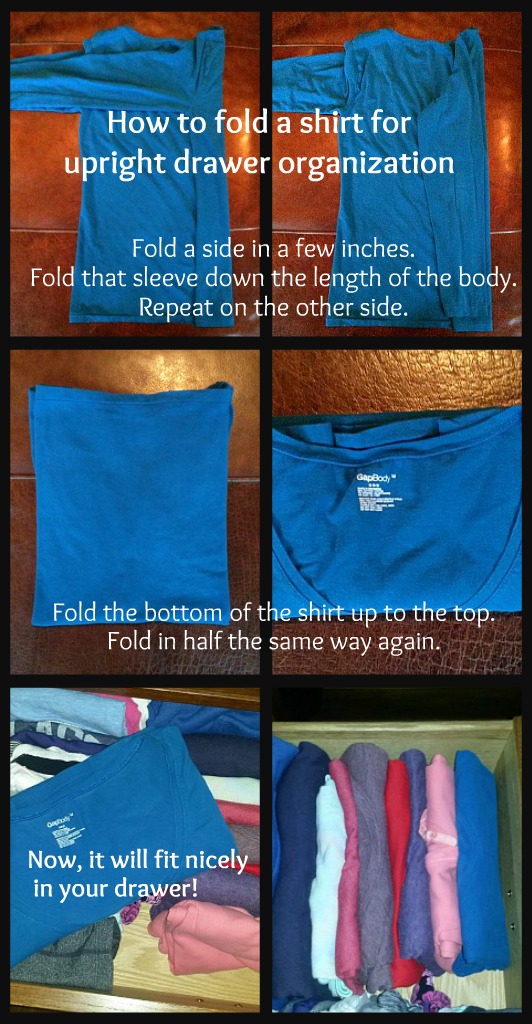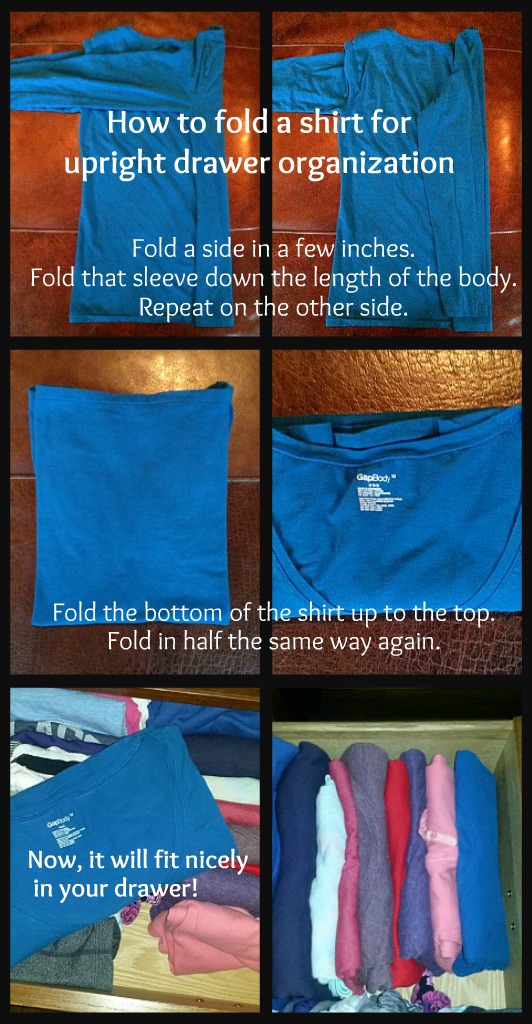 When I discovered this technique, it truly changed my life. It is now so much easier to decide what to wear and be reminded of whether something I want is clean or dirty. As an added benefit, you can get in the habit of replacing things only in the front to help you realize which items don't get worn.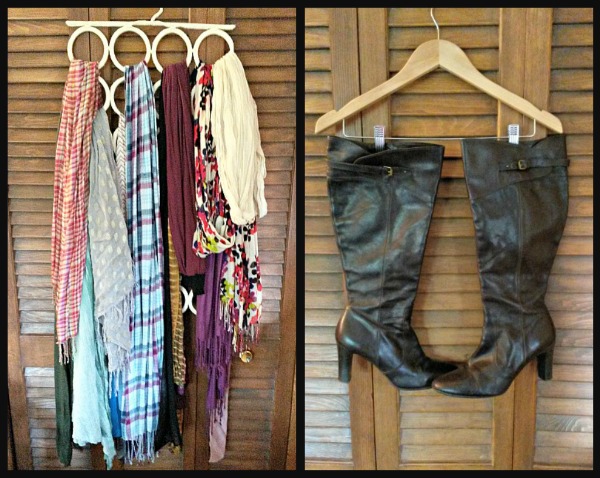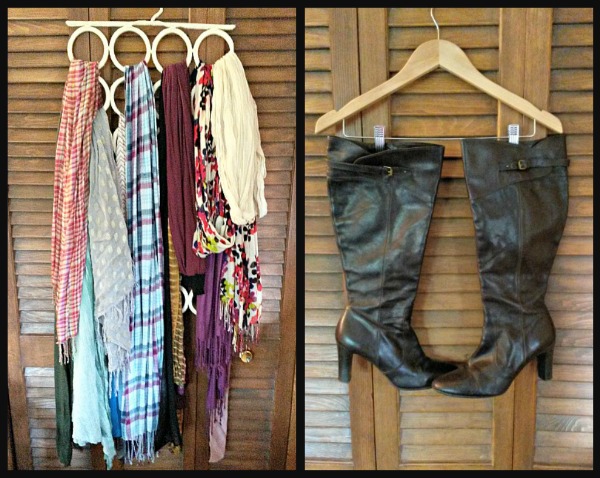 And here are three bonus tips:
Get your scarves under control. This is kind of a cheat on my part. I pinned a cool DIY scarf holder, but ended up buying the one you see above at IKEA because it was just inexpensive enough that it wasn't worth the effort to me to make it (plus I didn't have any shower curtain rings or cheap bangle bracelets just lying around). Whether you make it or buy it, this makes it easy to see your scarves while keeping them contained.
Hang your tall boots? The second is something I just decided to try because I am so frustrated with floppy boots in my limited shoe area. I just hung these and another pair today, so I can't speak from much experience, but so far they are staying put and I really like having them in the same place as the rest of my shoes so I can easily try them with outfits.
Also I would LOVE to hear your favorite tips for getting the most out of your wardrobe storage space, so please share!
---


Be sure to check back each week for something new! I will be bringing you how-tos, advice, and articles on everything pertaining to easy frugal living: From DIY, to recipes, to practical tips and tricks. To help balance out the couponing and deal chasing we do a lot of here, I'll talk about easy ways to incorporate frugality into everyday life and to do more from scratch.