How do we never run out of weird Amazon products? For your entertainment this week, everything from a snowplow charm for your Crocs, to a Plague Doctor plushie — and more!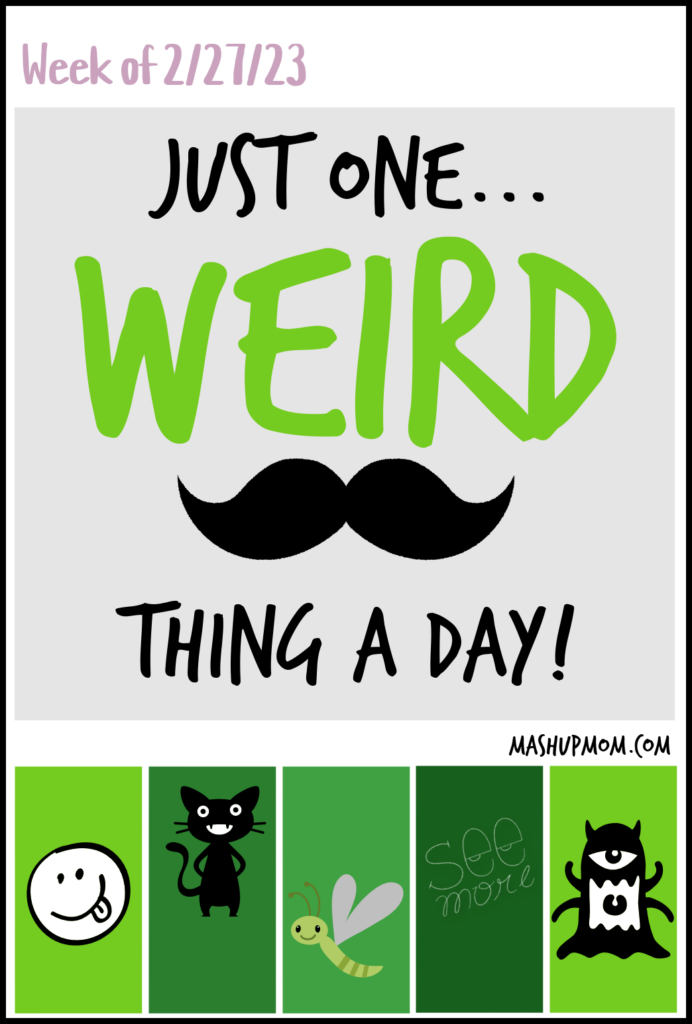 Welcome back to your weekly roundup of the weird (or fun, cutesy, whimsical…) things on Amazon that show up on the Mashup Mom Facebook page every morning. Never miss another one; you can find them there every day, or catch up here every Sunday.
I hope that something from this week of Amaz-odd brings a smile to your face. 🙂
Weird things on Amazon this week
If you're a tea drinker, you can get yourself a bit more organized with this cute little house that is actually a tea bag dispenser. (They have one for coffee pods, too, if you're a K-Cups fan — just switch in the middle of the page.)
Or here's another cute container to help you organize your kitchen: This one, for American cheese fans. Store your slices upright for easy retrieval, in this patterned "moo cow" sliced cheese container for your fridge.
There are cute plushies, there are cuddly plushies, and then… there are Plague Doctor plushies!
I know, it can be hard to wear your Crocs in the snow because of those darn holes and whatnot. Never fear: Enter, the Snow Plow Croc Charm Attachment. If your Crocs have holes in the front, hook these on in and just toe-shovel snow-shovel some of that pesky precipitation out of your way.
Yes, it's a… DUSTACHE. The mustache + face design on this little dustpan + brush set might make cleaning feel like (a little) less of a chore?
Happy Caturday, all! In that spirit: If someone special in your life has a special birthday coming up, you can use this unique cat garland to celebrate the occasion…
Be sure also to follow the ongoing adventures of The Notorious Bad Kitty Lucy and friends, if you are a cat person. 🙂
You know how sometimes you have a light attached to a ceiling fan, and can't for the life of you remember which pull chain belongs to which? Well, this clever fan pulls set helps clear things up, so you'll never accidentally turn off your fan (or turn on that light) again. How's that for helpful?
More weird Amazon products here next week
Come back next week for a brand new roundup of weird Amazon stuff! Or, head over to Facebook every morning to check out another fun find to start your day out with a smile — and, of course, you'll find much, much more over there.
As an Amazon associate, I earn from qualifying purchases.