Just for fun on a Sunday, welcome to our latest roundup of weird Amazon products! Unusual gift ideas and unique finds abound in these roundups, so I hope you enjoy everything from a "meowdy" cowboy cat tee, to a screaming opossum vinyl sticker.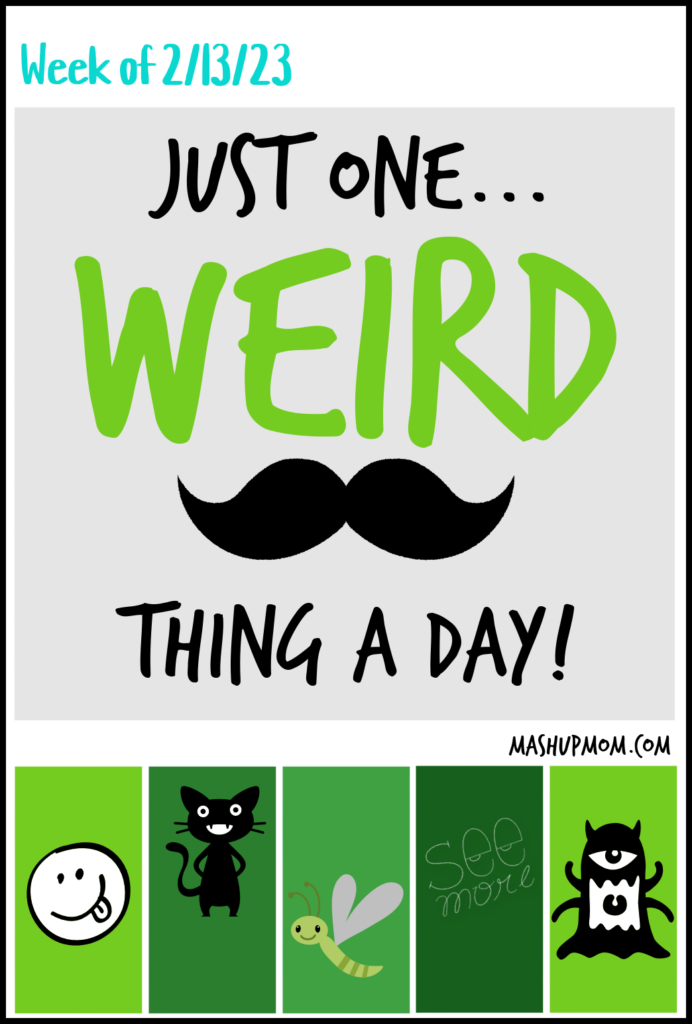 Hello, and welcome to weird Amazon products! You'll find one new whimsical, fun, funny, or cutesy item over on the Mashup Mom Facebook page every morning, which we round up here every Sunday. Here's the latest, from the week of 2/13/23.
What most amuses you most, out of this latest week of Amaz-odd?
Weird Amazon products, week of 2/13/23
Let's start out our week with a classic: Don't worry — I've got your back! The t-shirt edition…
Aww, how cute are these upside-down bear mugs, and how could you help but smile when drinking out of one?
Some days just cry out for a screaming opossum vinyl sticker, don't they?
This tiki tissue box holder is sure to be a conversation starter… or, at least, to make you smile as you reach for a tissue!
Would using a pizza mouse pad disturb you, would it make you constantly hungry, or would it entertain you?
Meowdy, pardner. Caturday seems like an appropriate occasion to sport this lovely tee!
Be sure also to follow the ongoing adventures of The Notorious Bad Kitty Lucy and friends, if you are a cat person. 🙂
Last, but not least: Encourage better hand washing on everyone's part when you pick up this adorable little duck — that's also a soap dispenser!
More weird Amazon products here next week
Come back next week for a brand new roundup of weird Amazon stuff! Or, head over to Facebook every morning to check out another fun find to start your day out with a smile — and, of course, you'll find much, much more over there.
As an Amazon associate, I earn from qualifying purchases.