ALDI Finds for the week of 6/1/22 include lemon flavored everything, pork schnitzel, Hawaiian bagels, and more. Check them out below, and let me know what you want to Find this week.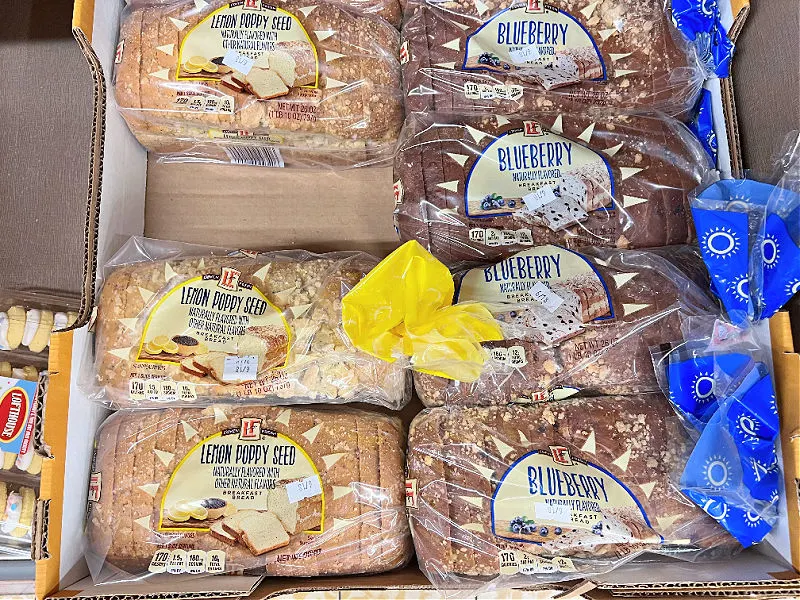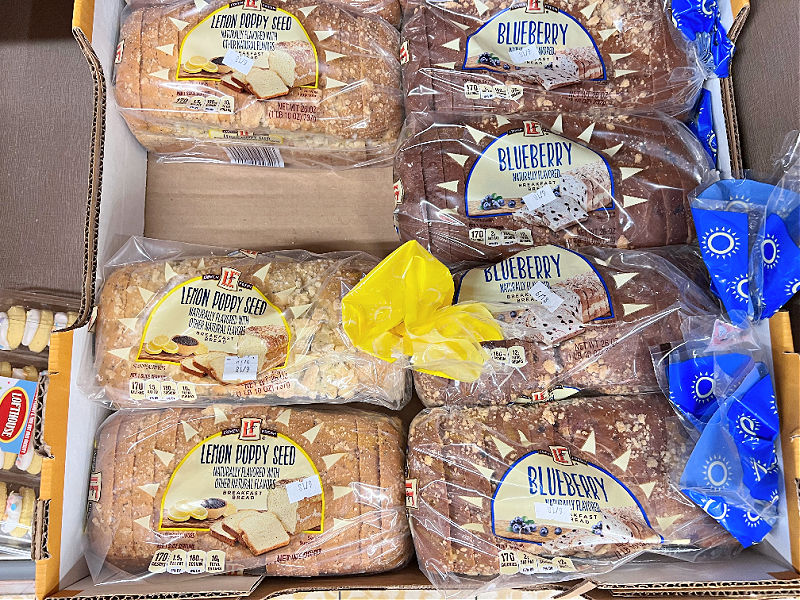 This week's theme is apparently lemon! Various baked goods were hanging out up by the registers at my store, including:
L'Oven Fresh lemon poppy seed or blueberry breakfast bread, $4.29
Bake Shop berry medley or lemon blueberry muffins, $3.49
Bake Shop mixed berry or lemon poppy seed mini muffins, $2.89
Those breakfast breads keep going up in price, though; $4.29 seems a bit much for my taste.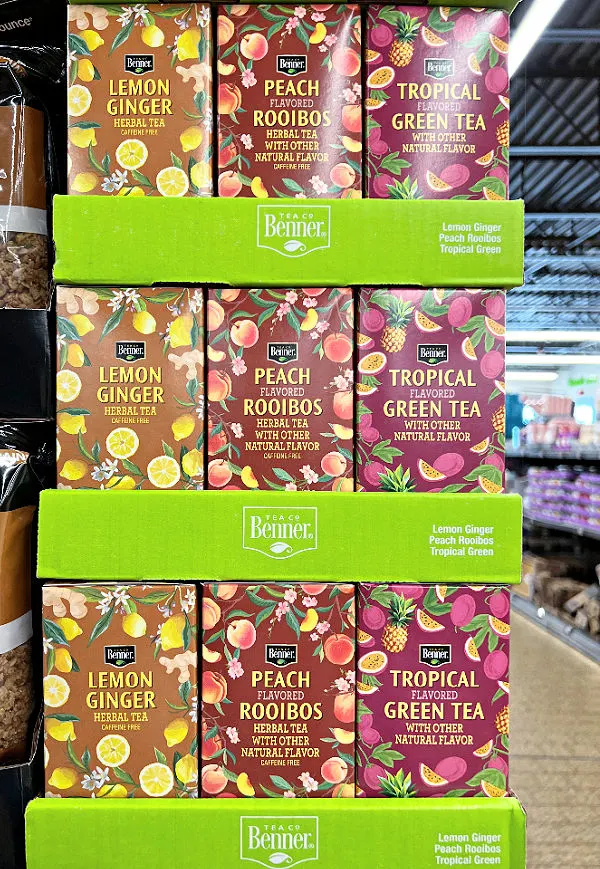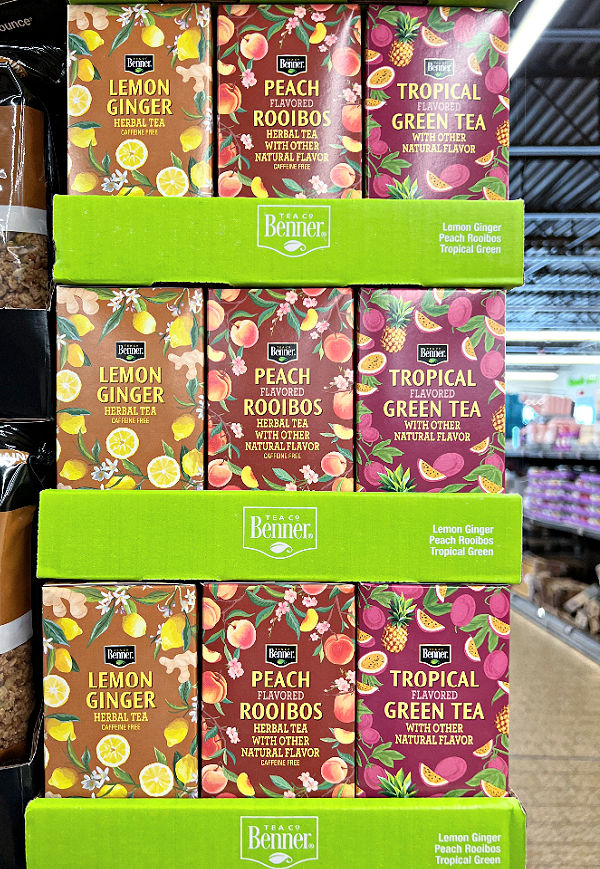 But on a more pleasant note: To sip with your morning muffin, how about some nice lemon tea? Look for Benner tropical flavored green tea, peach flavored rooibos herbal tea, or lemon ginger herbal tea, $2.29 per 20 ct box.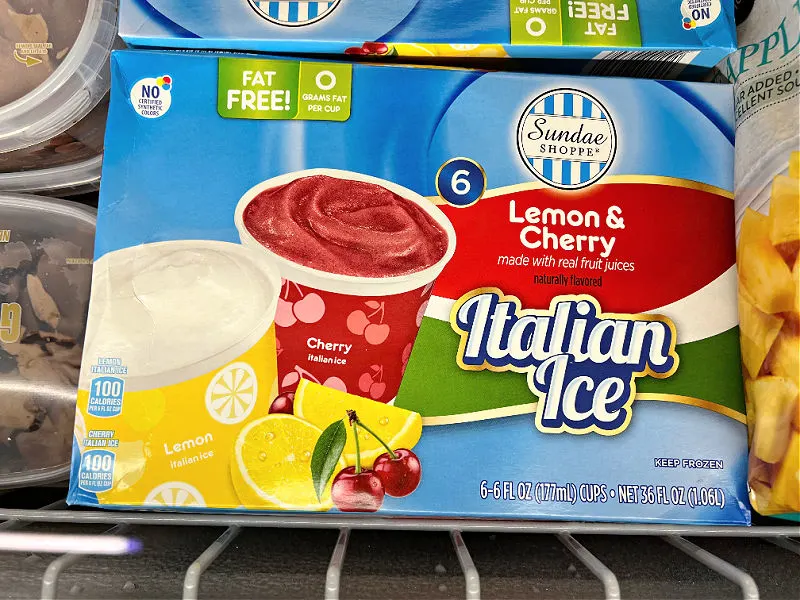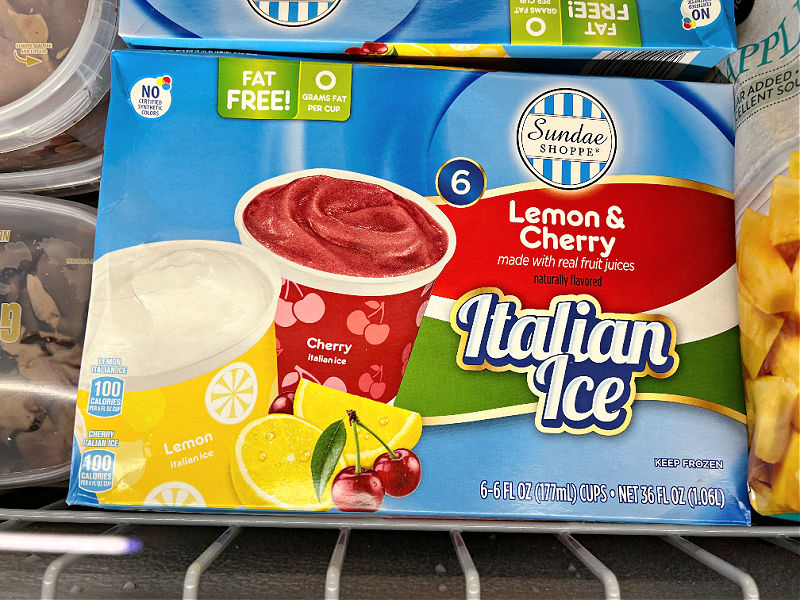 Lastly, over in the freezer section, a six count box of mixed lemon and cherry Sundae Shopper Italian ice is $2.65 in this week's ad.
Note that both advertised and unadvertised ALDI prices can vary by store and by region. Now, let's talk about the rest of the top ALDI Finds for the week of 6/1/22. You'll also Find some on 5/29/22 in Sunday ad markets, or if your store tends to put products out early.
Top ALDI Finds of the week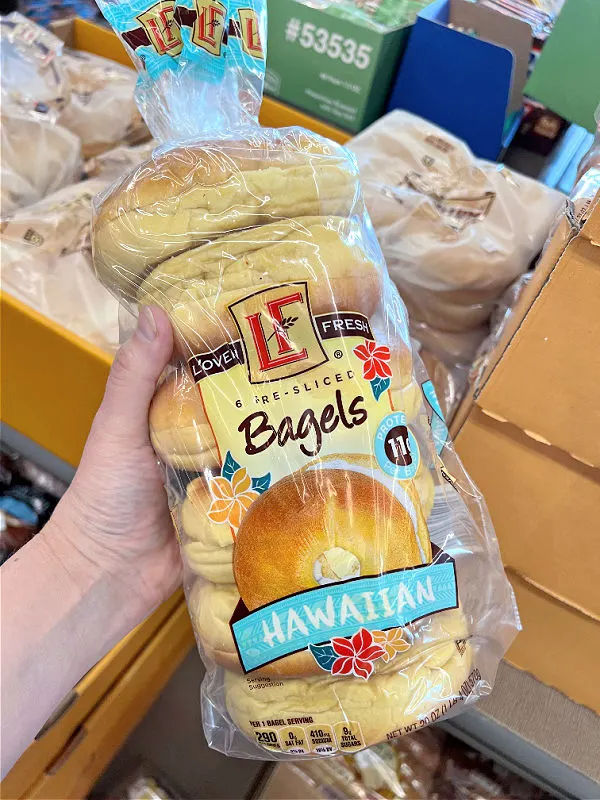 Here are twelve more top food Finds, as well as twenty-five more non-Food Finds, all for the week of 6/1/22. It's not a long ad at all this time (especially food-wise), but that generally happens after a holiday.
Top 12 food Finds this week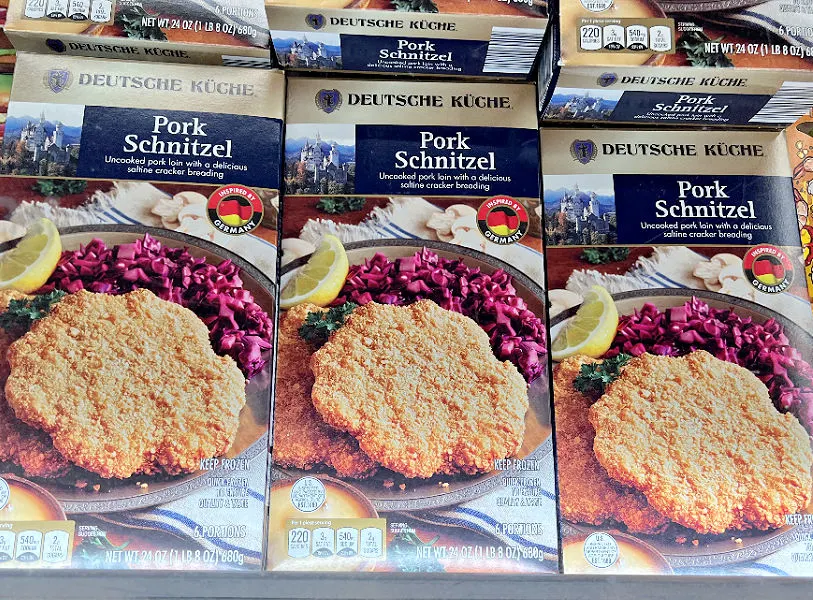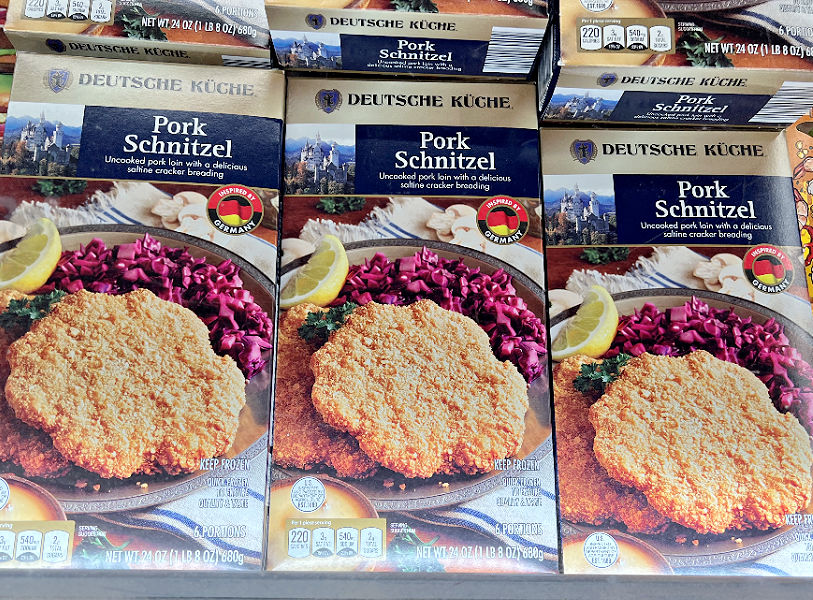 Beyond lemon everything, let's talk about what else you might Find food-wise at ALDI this week:
L'Oven Fresh Hawaiian bagels, $1.99
Dunkin' Donuts extra extra coffee creamer 48 oz, $4.75
Specially Selected everything bagel cold smoked salmon, $3.99
Deutsche Küche pork schnitzel, $8.99
Priano chicken & cheese ravioli, $4.49
Priano manicotti or stuffed shells, $3.49
Rosati's crispy thin crust pepperoni pizza, $6.99
Season's Choice 32 oz fiesta blend or sliced strawberries, $4.99
Simply Nature tropical or berry organic acai bowl, $2.79
Fresh sweet & smoky Atlantic salmon on a cedar plank, $9.99/lb
Specially Selected dark chocolate covered espresso beans 10 oz, $3.49
Specially Selected brunch gift pack of little spreads, $7.49
Not sure if the Rosati's is regional or not; it's a Chicago-based pizza chain near me.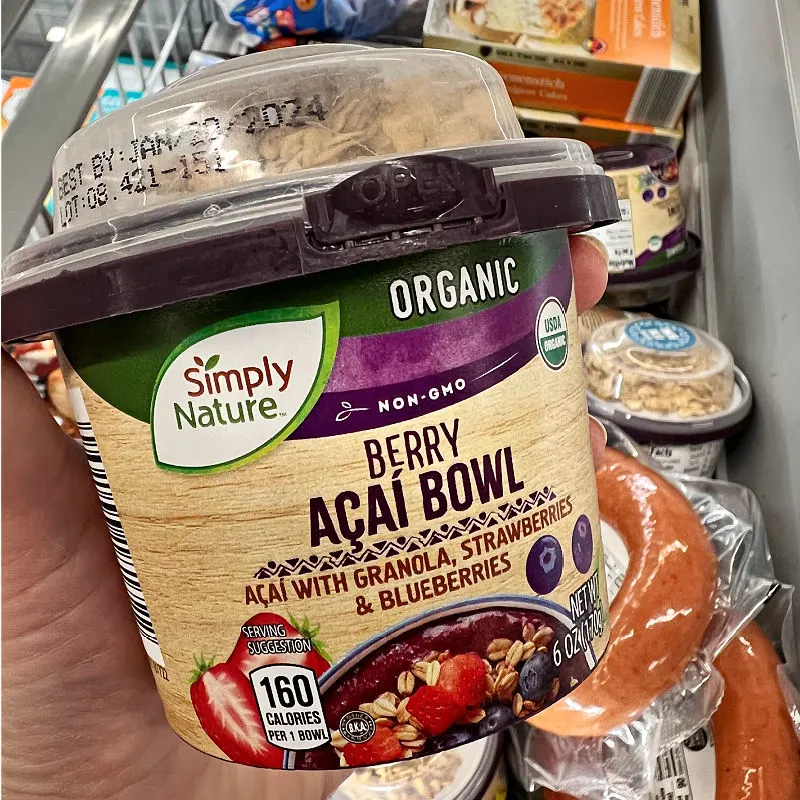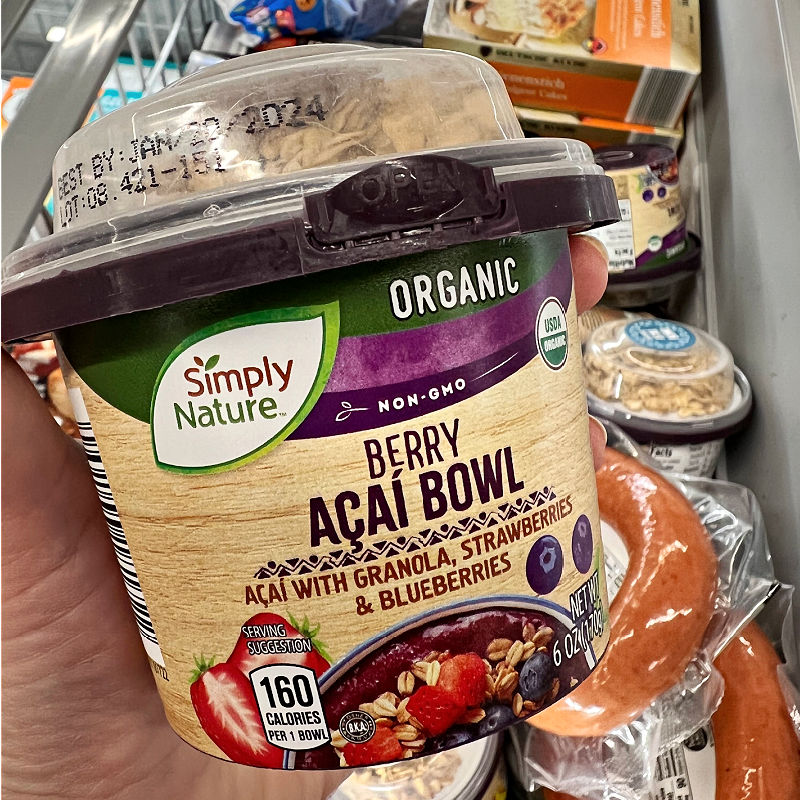 If you're a fan of acai bowls, these little frozen numbers at ALDI are cheaper than buying one out somewhere, and word is they're pretty tasty.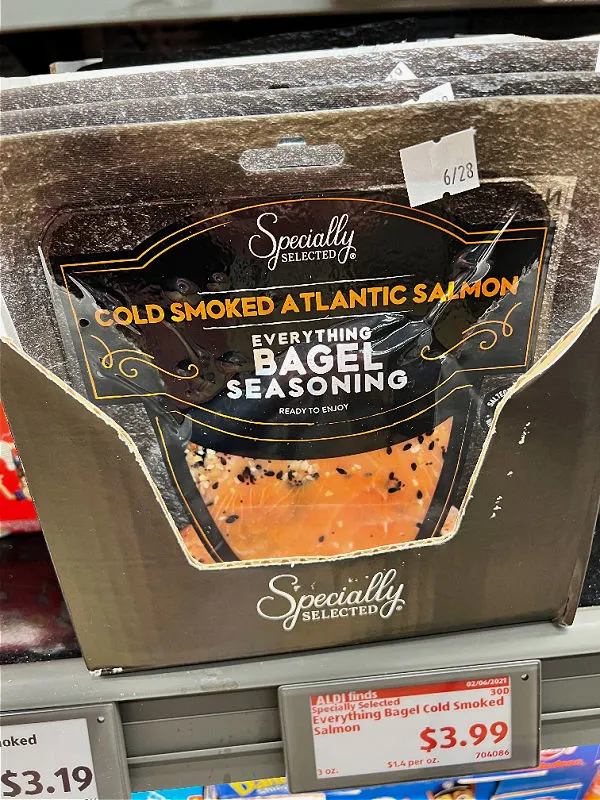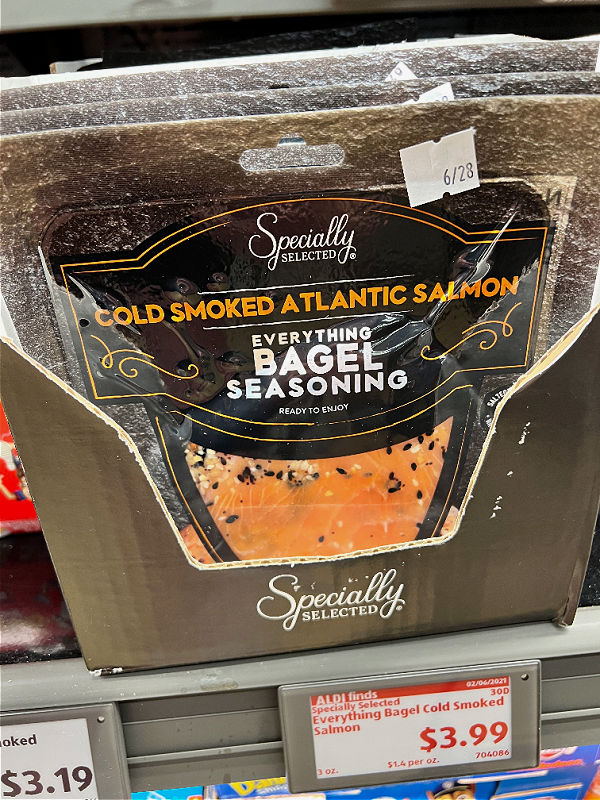 And if you're a fan of cold smoked salmon: The regular 3 oz pack is now up to $4.99 everyday at my stores, but this everything bagel seasoned variety is still priced at $3.99 as a special buy. Get the everything bagel one and save a buck; why not?!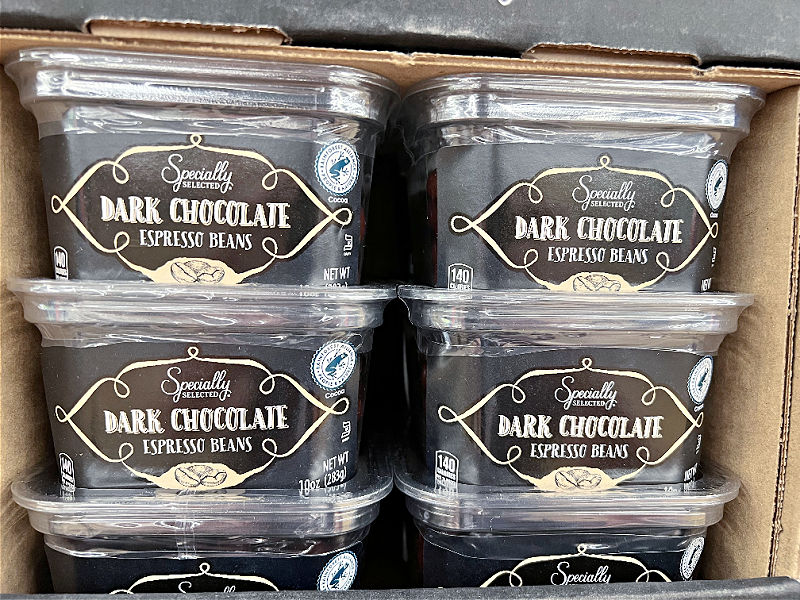 The dark chocolate espresso beans are dangerously good: If you enjoy the ones at Trader Joe's, you'll also like these.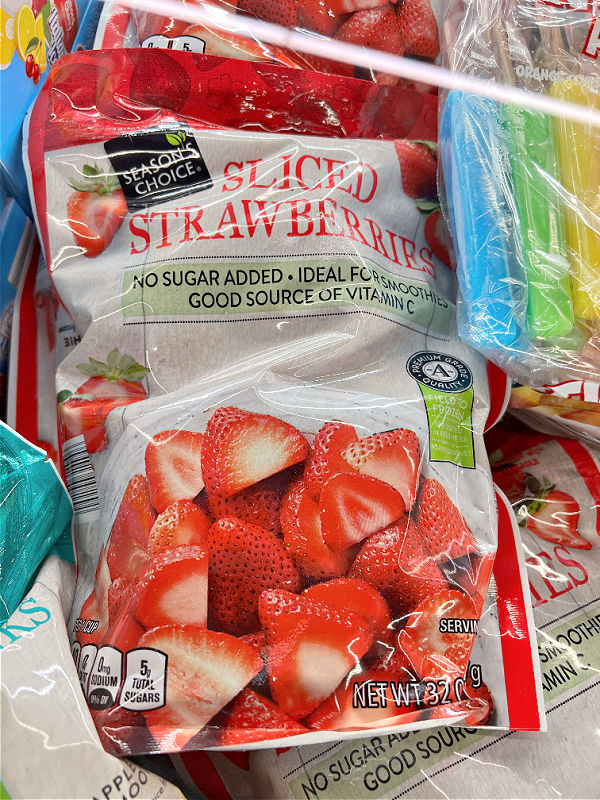 Lastly, these big bags of frozen fruit are super handy for smoothies; stock back up.
Top 25 non-Food Finds this week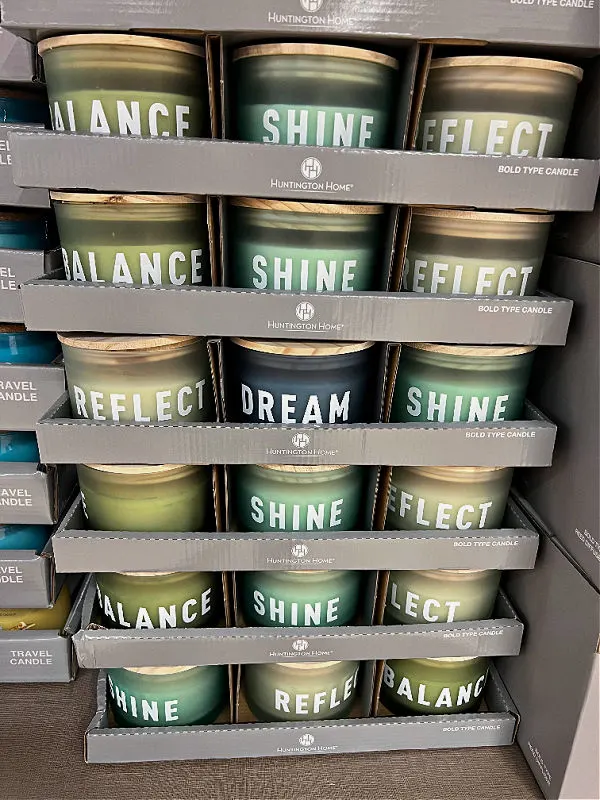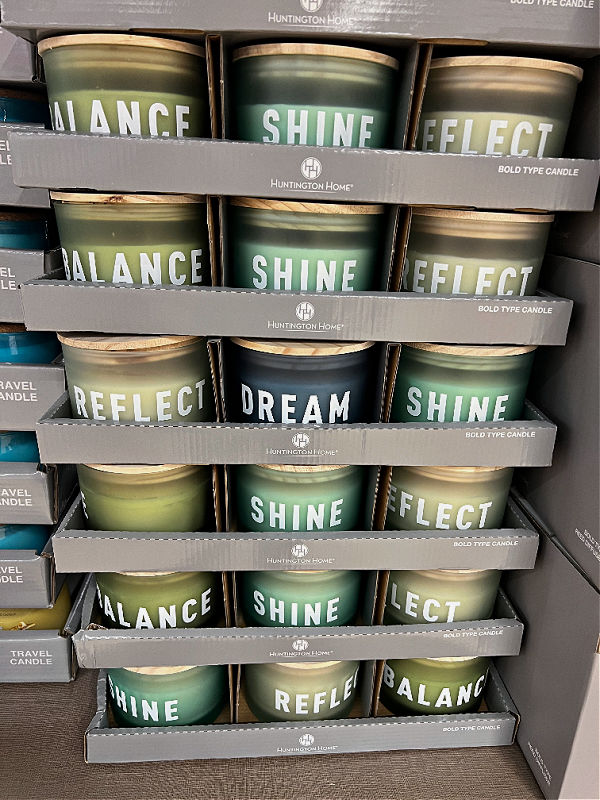 Here are 25 top non-food Finds for the week of 6/1/22.
Huntington Home 5'x8′ indoor/outdoor area rug, $39.99
Huntington Home light blocking window curtain, $9.99
ALDI le bag recycle, $.99
Crane cooler tote, $6.99
Huntington Home bold type candle, $6.99
Huntington Home bold type reed diffuser, $4.99
Huntington Home farmhouse basket, $12.99
Huntington Home large or 2-pack medium coiled rope baskets, $14.99
Belavi stainless steel portable fire pit, $199.99
Various Belavi planters, from $4.99-$19.99
Belavi replacement coco liner, $2.99
Ferrex cordless blower or trimmer/edger, $49.99
Graft or fairy castle cactus, see price in store
Adventuridge 64 oz insulated growler, $14.99
Crane stadium seat, $14.99
Ginsey cushioned potty seat or stool, $9.99
Crane men's 3 pack elite boxers, $9.99
Serra Ladie's midi skirt, $9.99
Serra Ladies' casual sweater, $8.99
Serra Ladies' denim jogger, $12.99
Serra Ladies' 2-pack seamless comfort bras, $9.99
Children's character umbrella, see price in store
Visage body analyzer scale, $14.99
Heart to Tail de-shed grooming tool, $4.99
Willow 18 mega roll bath tissue, $14.29 ( = 72 single rolls)
The coco liners are a great price, if you need new ones this year.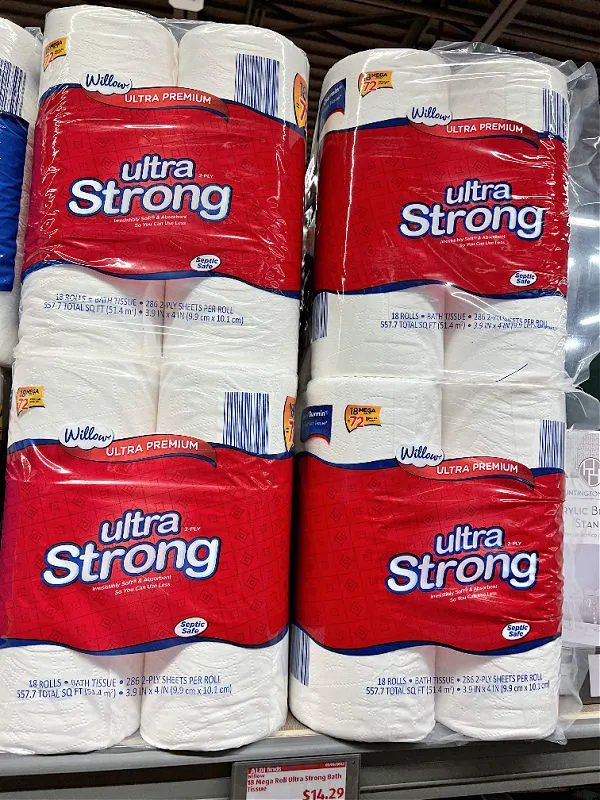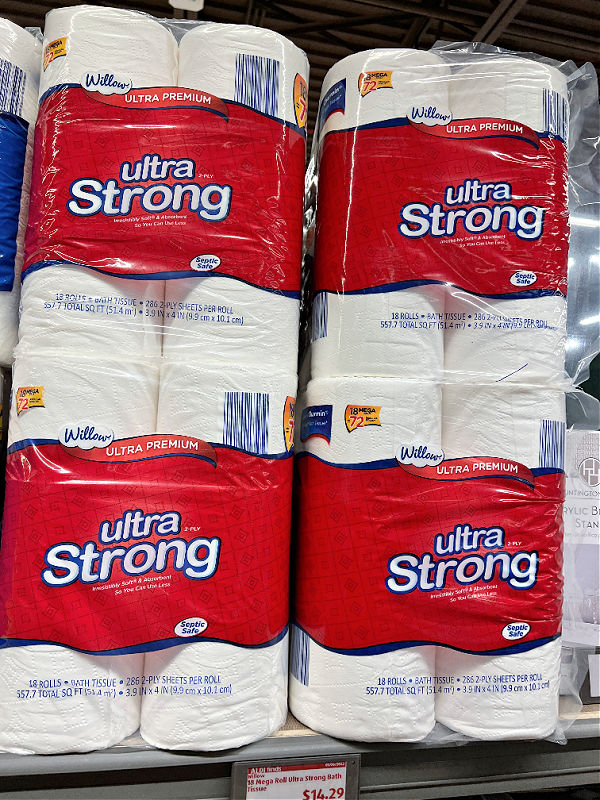 The bath tissue actually came down in price a little; it was $14.99 when I last saw it out in stores.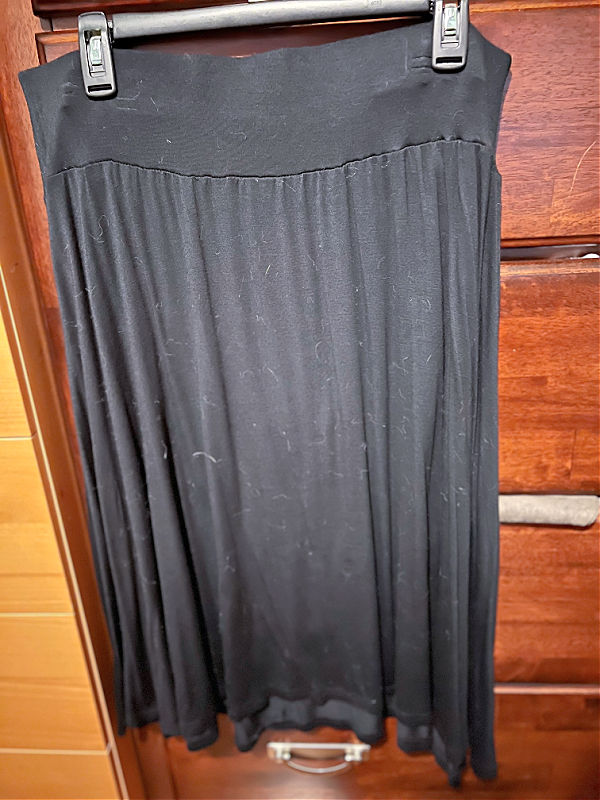 And if you're wondering about buying clothes at ALDI, here's my Serra midi skirt from last year. It's soft and super comfortable, with a nice wide waistband, but the black attracts every single tiny bit of lint and cat hair. (This was pulled right from my closet to take the photo; I haven't even worn the thing lately and it's still covered with Bad Kitty Lucy fur.)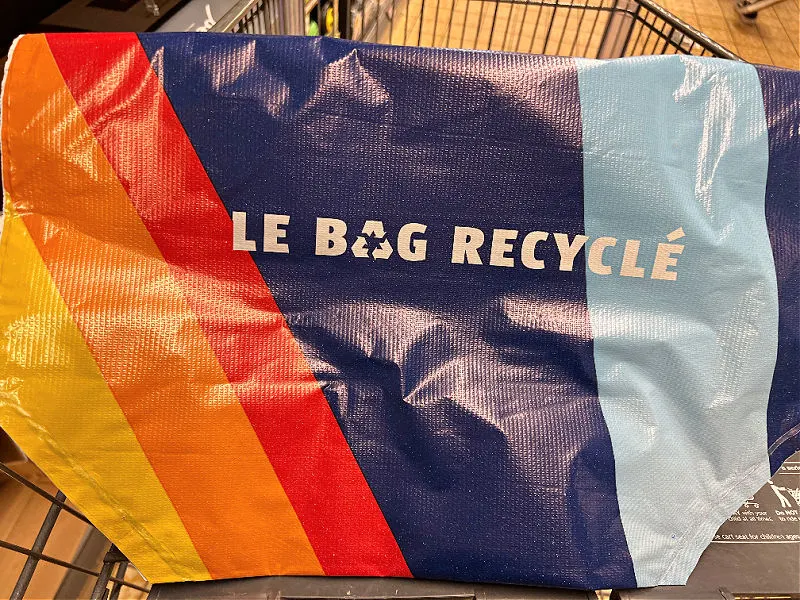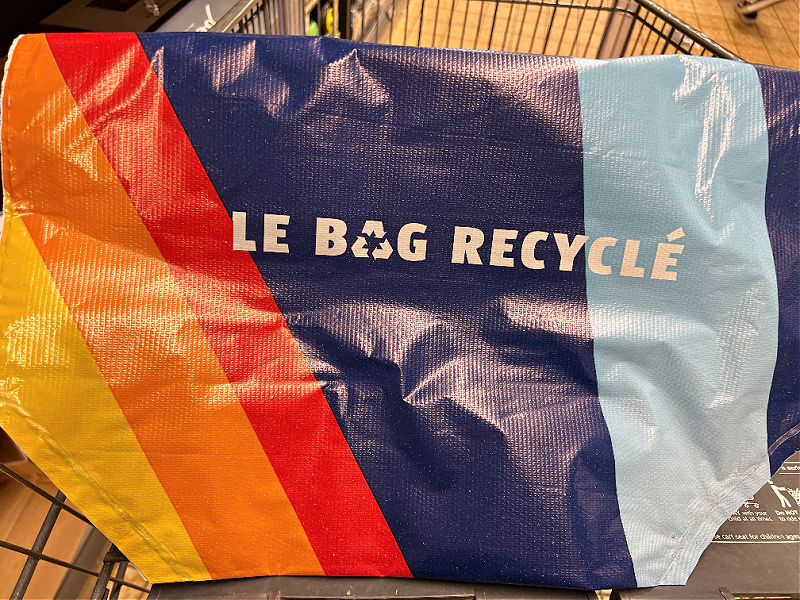 In case you're wondering about "le bag recycle," it's just a big ALDI colored bag made out of recycled plastic. 🙂
What's Up with ALDI Finds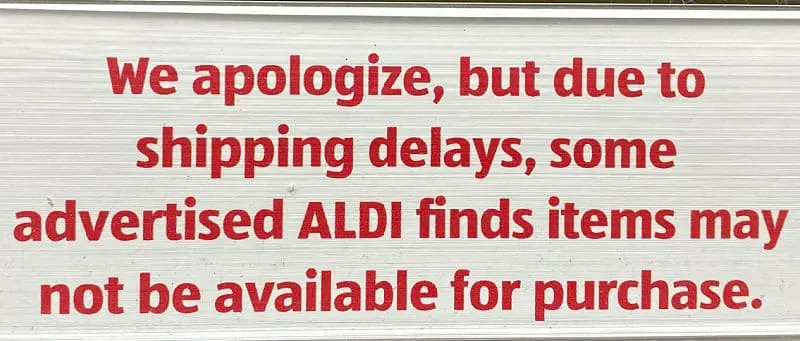 What's up with ALDI Finds? Well, these are limited time special buy items that are available in stores only while supplies last. So if you spot something you like, be sure to pick it up while you can. See also: What is the ALDI Aisle of Shame?
Before shopping for new Finds this week, you might also wish to visit the ALDI Finds product delays page. Because of ongoing shipping delays and materials shortages affecting ALDI and many other retailers, certain advertised products may not be available in all locations.
Finding the Finds
Where do you Find all of this week's special buys?
Check out the "ALDI Finds" and current weekly ad tabs (or mobile menu choices) on the ALDI site to window shop from home.
If you're planning an in-store shopping trip, use their online ad to help determine what you'll grab and purchase if you do see it in the store.
Products mentioned in this post were either spotted in store or are from the ad starting 5/29/22 in Sunday ad markets, 6/1/22 in Wednesday ad markets. What caught your eye among this week's ALDI Finds?