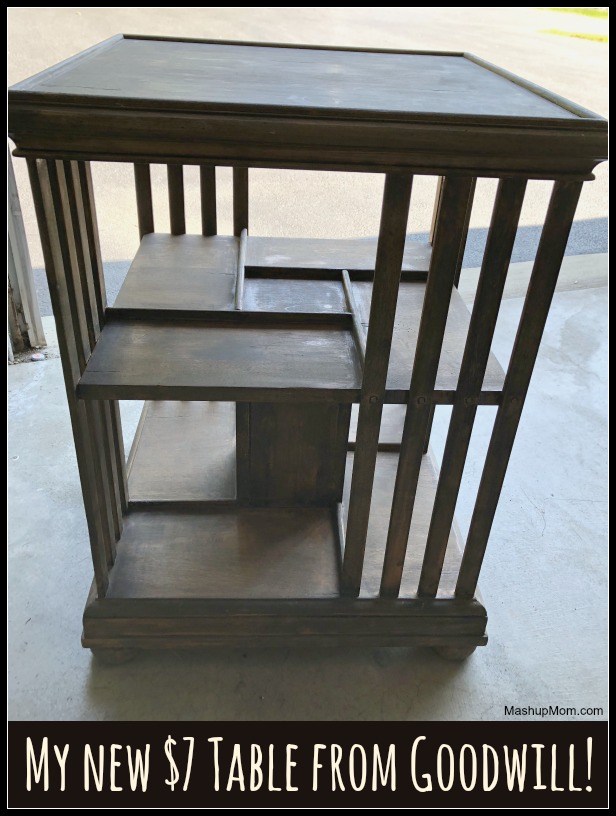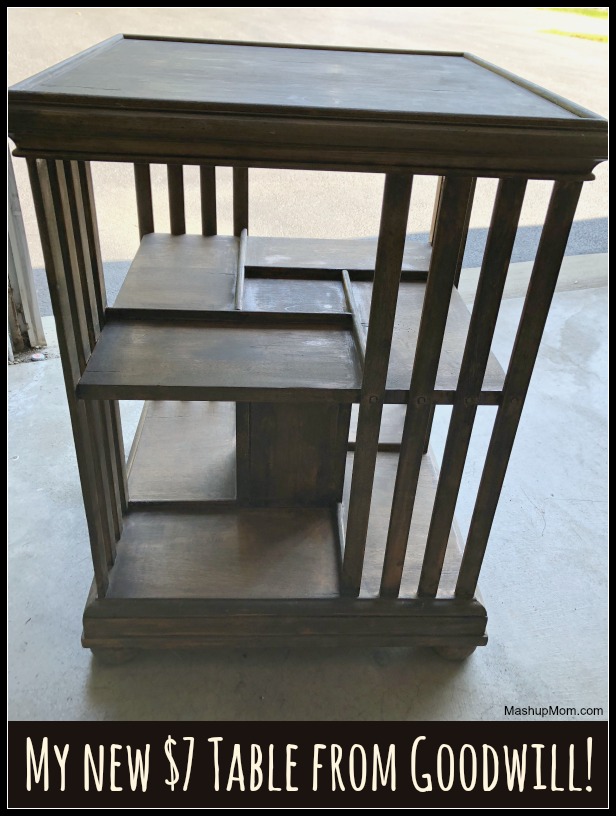 So I didn't actually go into Goodwill yesterday intending to pick up a table… I'd popped in there on a whim to look for another pair of shorts, as I'm slowly replacing more of my too-big clothes with thrift store finds since I don't know where I'm going to settle out. (Now down 29 lbs!)
Since the 15th is member discount day around here, I should really have waited to shop — but Saturday was already promised to an all-day Parent Day over at IMSA. It turned out I had a $5 reward on my account to use, though, so it ended up being a pretty good shopping trip nonetheless.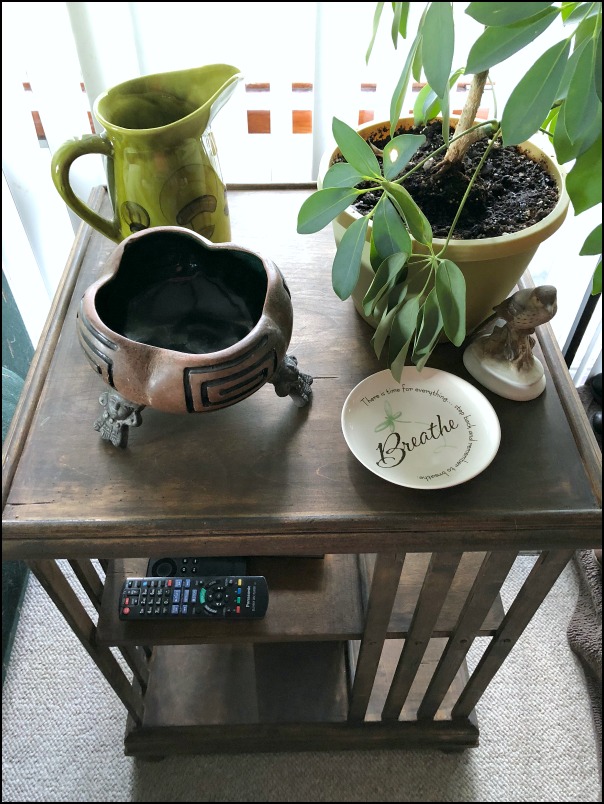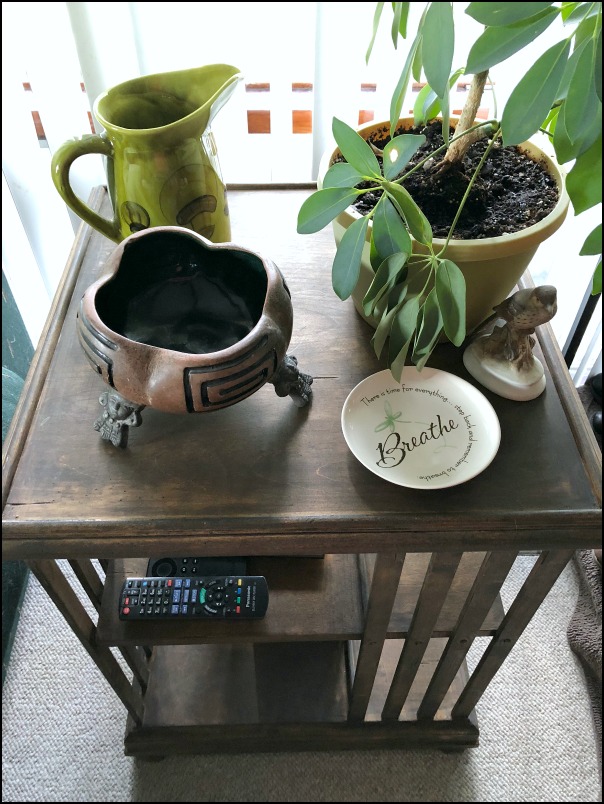 But can I just say that I adore my new little table?! I did a double take walking by it at the store, and immediately grabbed the tag to reserve it. Sure, it probably needs a little re-staining somwhere along the way — but for $7? We'll just enjoy and say it has a certain rustic charm for now. (And as I'm looking at the photo I'm noticing that the green pitcher and the little plate were also thrift store finds at one time or another. Isn't serendipity lovely?)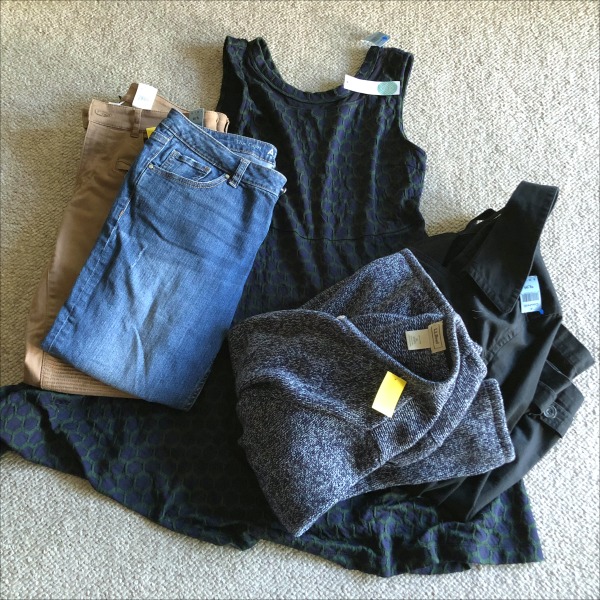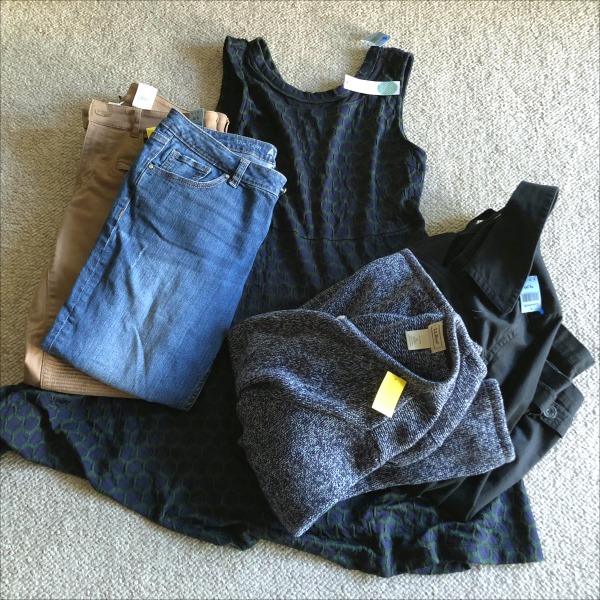 And yes, I did find some clothes, too — including a light jacket & a pair of capris (the shorts were pretty picked over…), as well as this cute new-with-tags dress that apparently came out of someone's StitchFix box!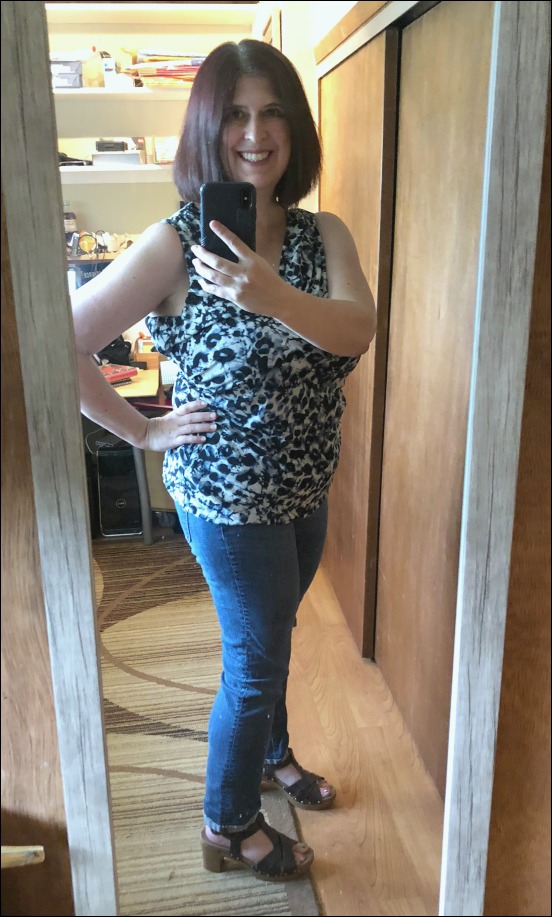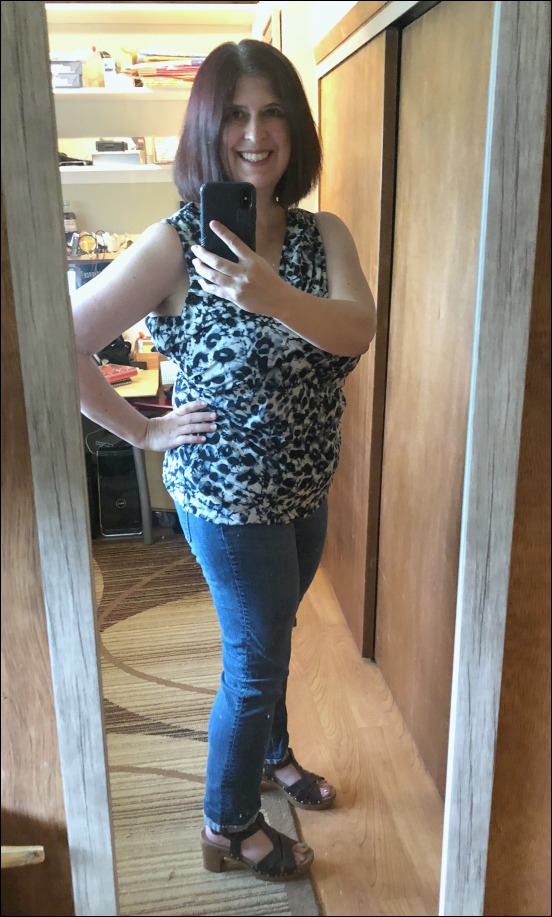 As I was going through old photos on my phone and putting away my freshly-washed new finds today, I noticed that most of my clothes that currently fit are now from the thrift store, including the entire outfit above. You know how they tell you that you actually make yourself look bigger by wearing clothes that are too big, but that's always hard to believe? I guess they may actually have a point, now that I'm looking at myself in clothes that fit better…
So what did YOU pick up at the thrift store lately?
I love hearing about your finds, too — so let me know: What did you pick up at the thrift store lately? Any especially exciting finds? Tell us all about them!