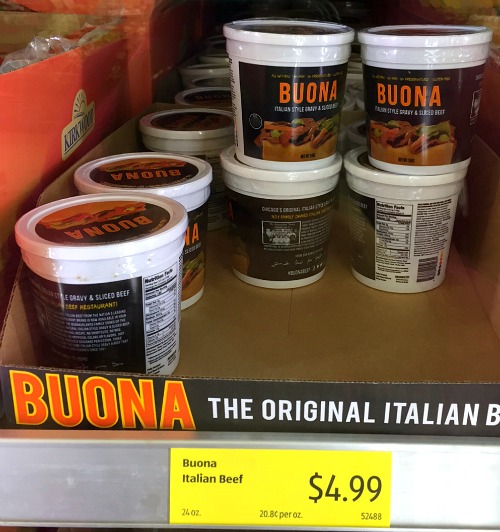 Did you guys see that ALDI is now carrying Buona Italian beef in their freezer section? My store had a little 24 oz tub on sale for $4.99 yesterday. (This is interesting in and of itself, because I know they were doing those trials of the big tubs at Costco but didn't realize that the smaller tubs had made it into grocery stores!)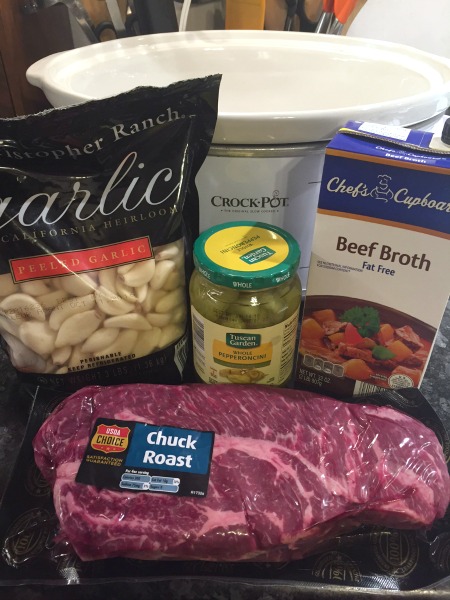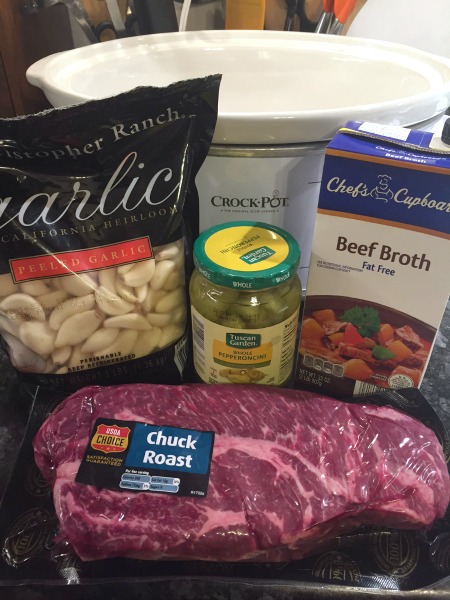 Buuuuutttt wait. I haven't actually purchased frozen Italian beef in years, ever since realizing how much easier and tastier it is to make it in the Crock-Pot. Seriously. It's insanely good, and insanely easy. So instead of buying a 24 oz frozen tub of Italian beef for $4.99, I bought an $8 chuck roast, a $1.49 jar of peppers, and used broth and garlic I already had in the house. (A can of broth is $.49 at ALDI and if I'd bought the garlic there and used one head, it would have been another $.33 — so a little under $10.50 for the batch.)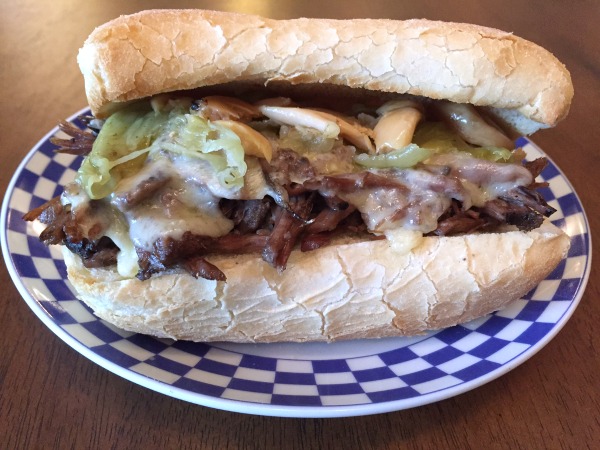 Was this more expensive than a $4.99 tub of Italian beef? Yes, but: Since the frozen tubs of Italian beef are largely juice, I would have have to buy at least two of them to feed my family of four — I can't find specific info for the Buona, but the Papa Charlie's site shows a 24 oz tub as feeding 1-2 people. For about the same cost and fresh-made taste, I fed four with leftovers (even after meat-loving MashupDad and High School Guy went to town on it), plus I ended up with garlic and peppers to use to garnish the sandwiches.
Tonight I'm going to saute & spice up some mushrooms and onions I have in the fridge. With the rest of the Italian beef, a pack of tortillas, and some avcacados + cheese + sour cream, that's a recipe for some pretty good fajitas or quesadillas.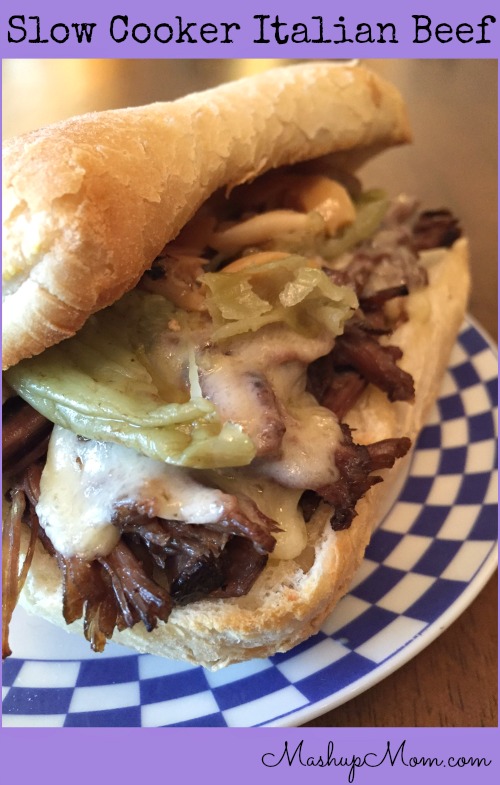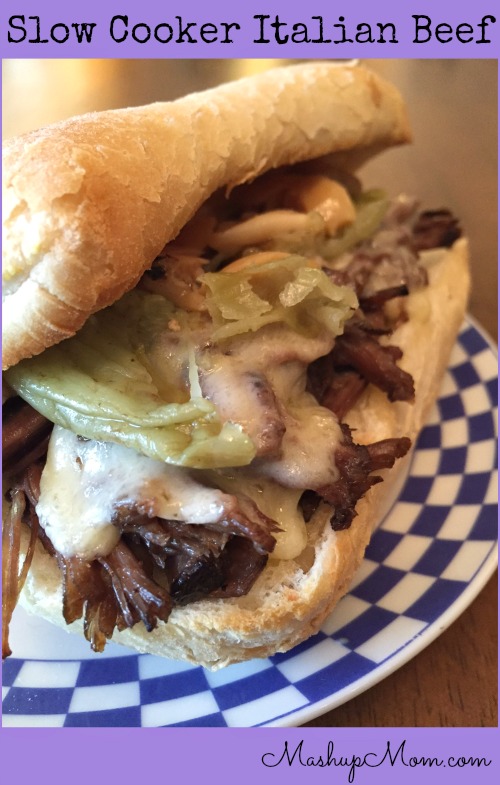 Although I haven't yet tried the Buona, the stuff in the tubs generally also tastes a little off to me, like, weirdly sweet? Maybe it's just me, but: If you want to try your hand at making your own, too, here's the easy Four Ingredient Slow Cooker Italian Beef recipe. Give it a try and let me know what you think!
Do you agree?
What do you guys think? Make Italian beef… or buy it?