This post has been sponsored by National Van Lines. All opinions here, however, are my own.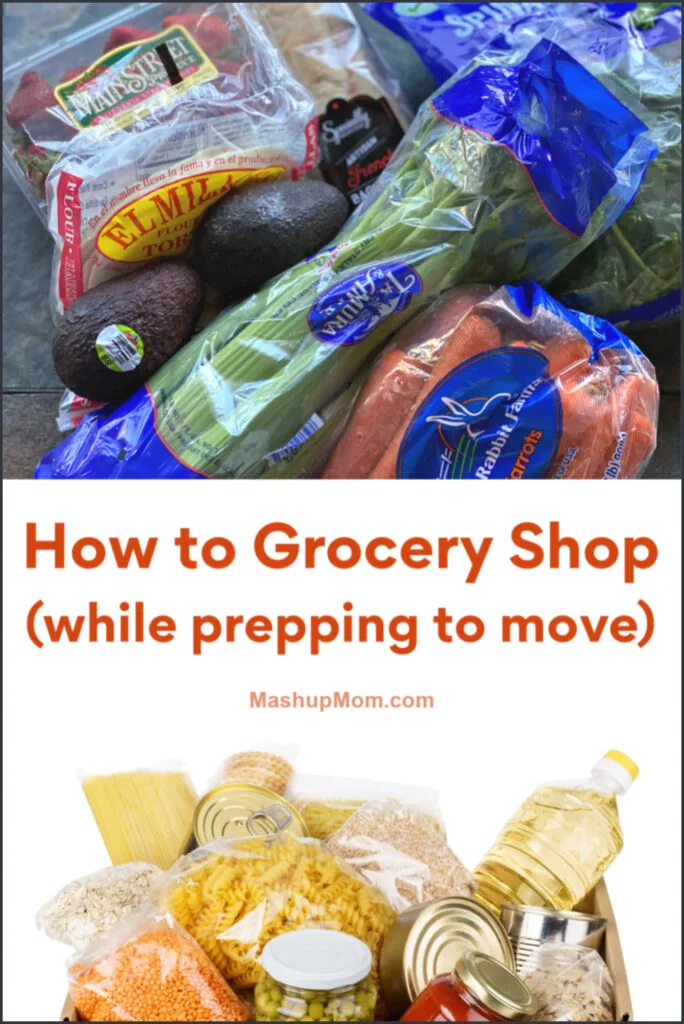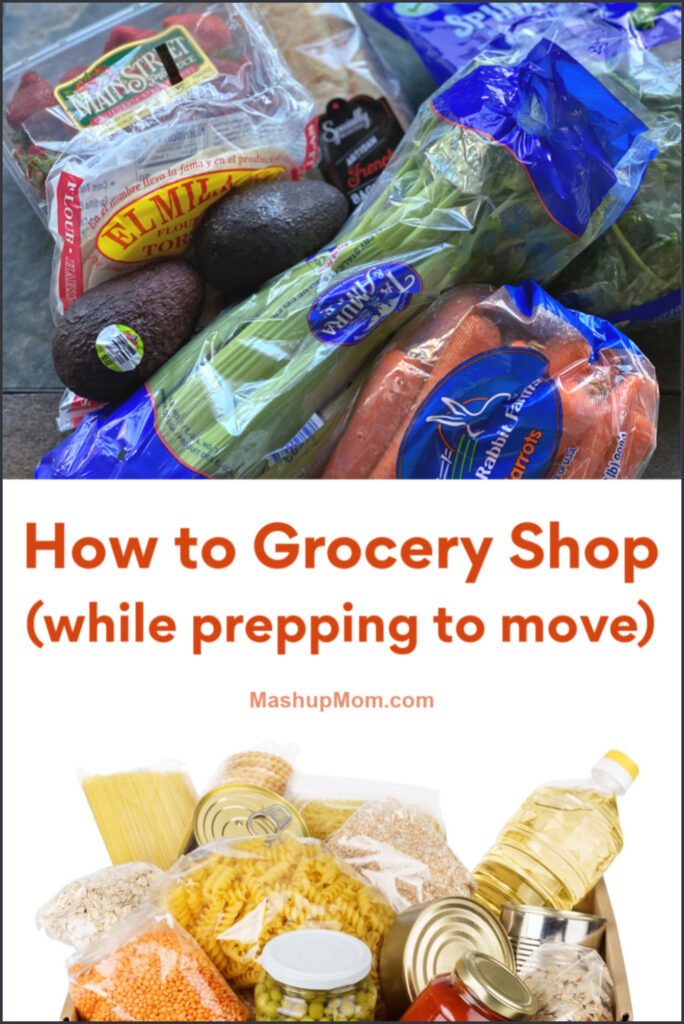 As the kids like to say: It's opposite day! Grocery shopping while prepping for a move really goes contrary to everything I've ever told you about stocking up while things are on sale. Instead, now we're shopping with an eye to using up as much of that stockpile as possible.
I'm not only looking to reduce what I have to move, I'm also downsizing to a much smaller space with less available storage and need to start paring down my normally well-stocked pantry. Even during this downsizing process, though, I want to feed my family well-balanced meals (without resorting to carryout).
Opposite day or no: We have the skills to do this! Everything we've learned in terms of meal planning helps prepare us for shopping around a move.
Plan your shopping trip
When planning shopping trips before a move, you want to be careful not to overbuy, and to purchase items with an eye to using up what you already have.
Take an inventory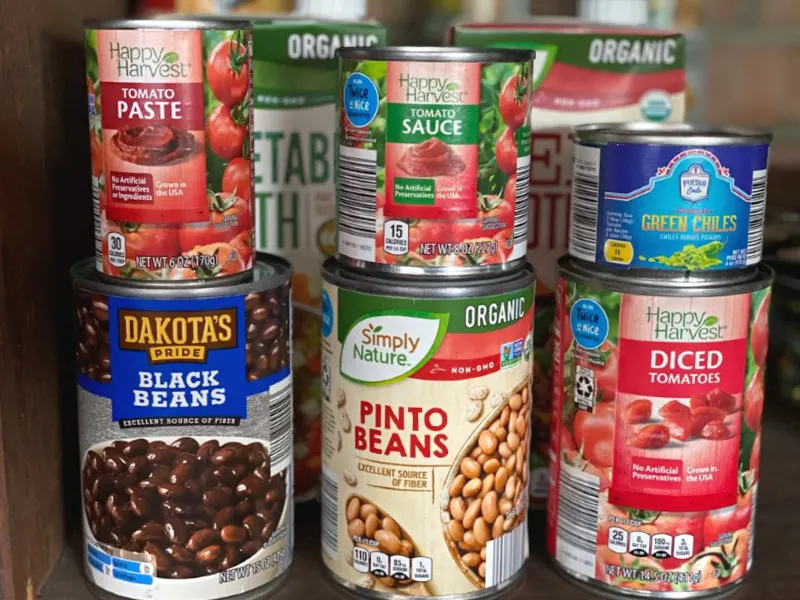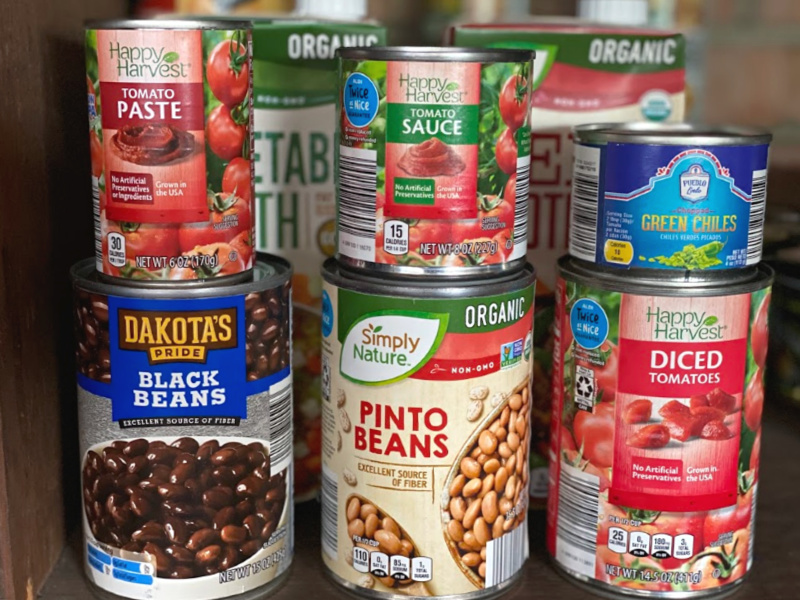 Take a look at your pantry & freezer items, noting what you want to use up first. Prioritize using up heavy or bulky items to make packing easier and help fit an old pantry into a new space. Among my bulkier items to use up first:
A frozen whole chicken
A big pack of ground beef
Boxes of pasta, jars of sauce
Canned beans, veggies, and tomatoes
Jars of salsa
Boxes of broth
Jars of peanut butter
Boom: My meal plan kind of writes itself, doesn't it?
Shop for freshness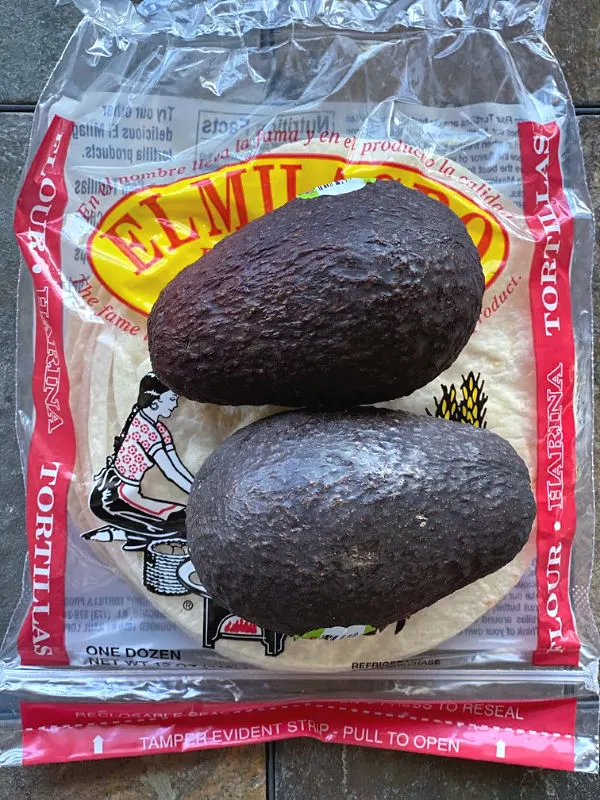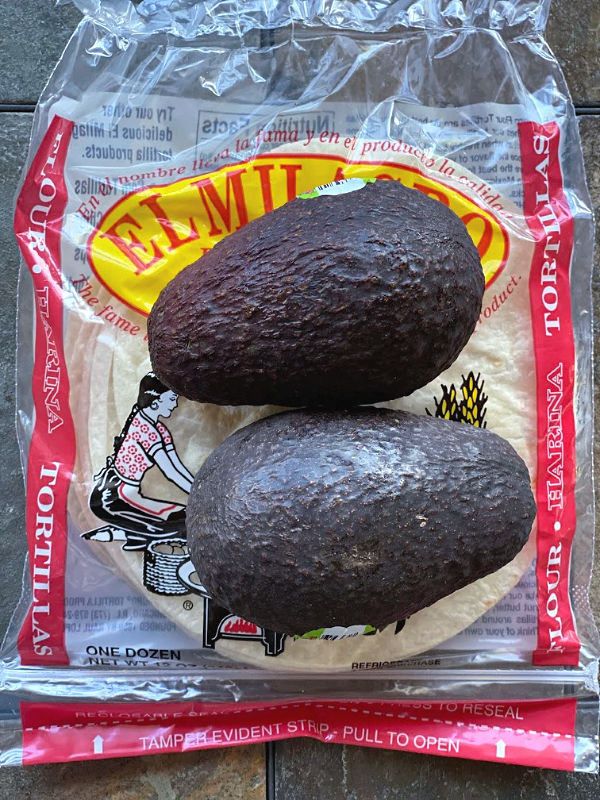 Pantry staples can make decent meals, but I shopped the perimeter of the store this week to add freshness and interest to the items I want to use up. About $23 (what one run to a fast food restaurant would cost me and the boys!) equaled a good amount of produce, dairy, & bread to round out our meals.
Create well rounded meals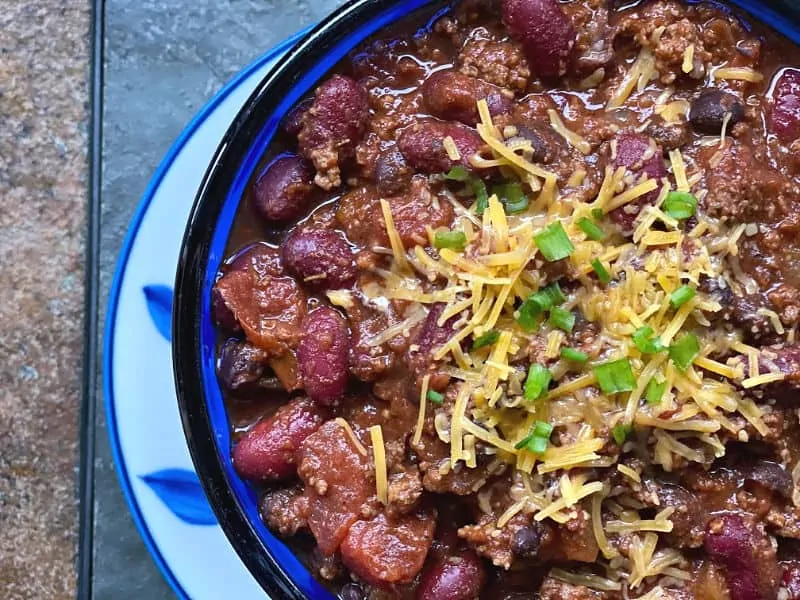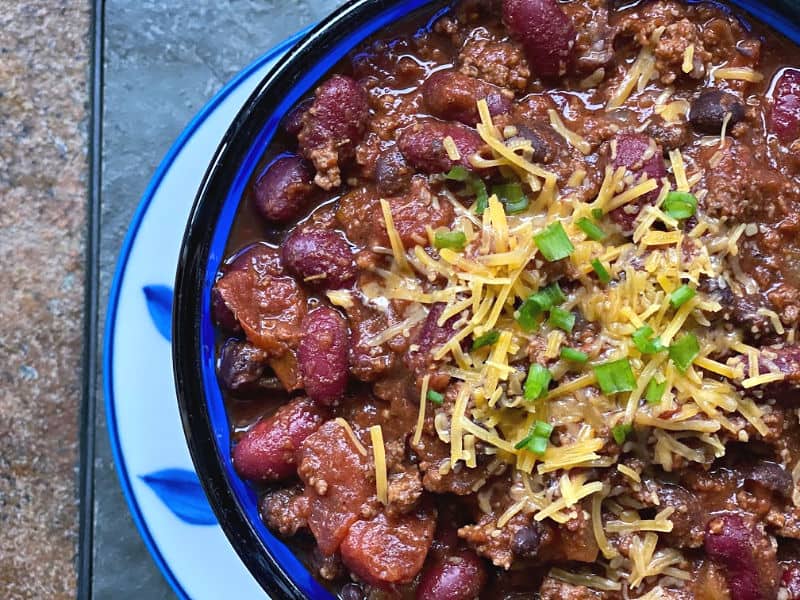 What did I buy? As I'm using up chicken & broth, the carrots & celery I picked up lend themselves to roast chicken and vegetables, then the next night to leftover chicken soup. Peanut butter & celery sticks also makes a great snack for the kids, as do carrot sticks — getting some veggies into them on what might be a very pantry-heavy week.
A warm baguette goes well with a spaghetti & meatball dinner, letting me use up some pasta, sauce, and ground beef. The other half of that ground beef (plus beans & tomatoes) goes into a pot of chili the next night. Half a bag of spinach and a pack of strawberries makes a fresh summery side salad with this, continuing to add a pop of freshness to pantry meals.
Seeing as (even after that chili) I have rather a lot of beans on hand, I also purchased a pack of tortillas to make us a batch of black bean, spinach, & salsa quesadillas, plus a couple of avocados to round out that meal.
Since our chicken soup will then be gone, even after enjoying the leftovers at lunch, more of those beans, a couple of cans of veggies, and another jar of salsa now go into a big pot of salsa vegetable soup with beans.
Use it up
We didn't even get to breakfasts, lunches, or most snacks, but some very quick meal planning + a few fresh grocery items lets me use up:
2 packs of meat from the freezer
2 boxes of broth
A jar of peanut butter
A box of pasta
A jar of sauce
2 cans of tomatoes
6 cans of beans
2 jars of salsa
2 cans of veggies
That's over 20 lbs of heavy or bulky food items I now don't have to pack — or find a new home for!
More moving tips?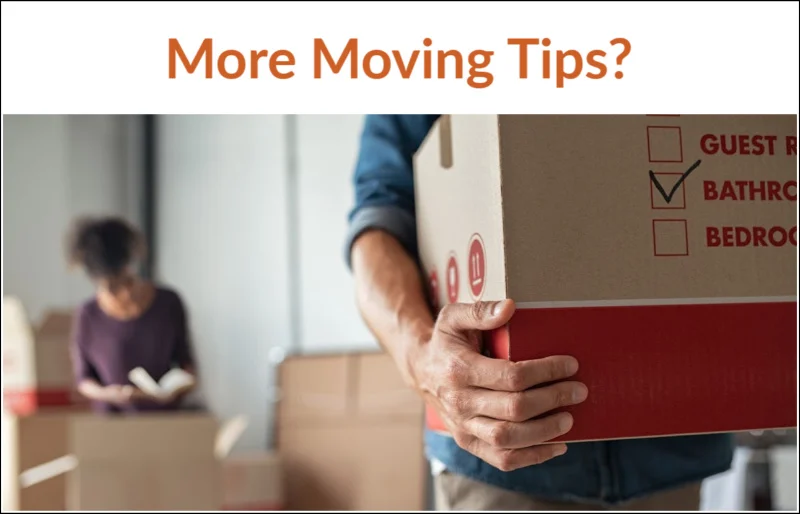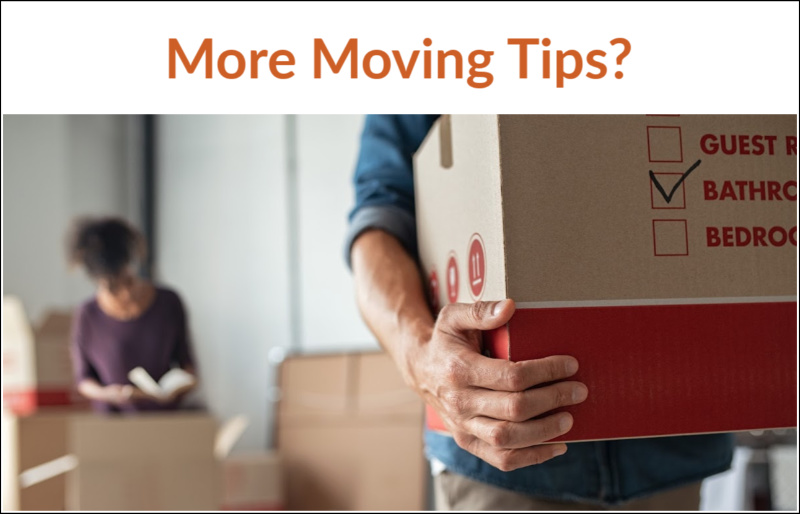 As we continue eating down our pantry, it's time to start really planning ahead for Moving Day. Find more tips & tricks on everything from cost of moving calculators to tipping your movers at National Van Lines.
It's been a while, so: What tips do you have around grocery shopping and meal planning before a move?