Are you thinking funny, fun, or just plain weird Amazon products for holiday gift ideas this year? Do some last-minute shopping here (check the ship dates!), from Freudian slippers to a raining men umbrella.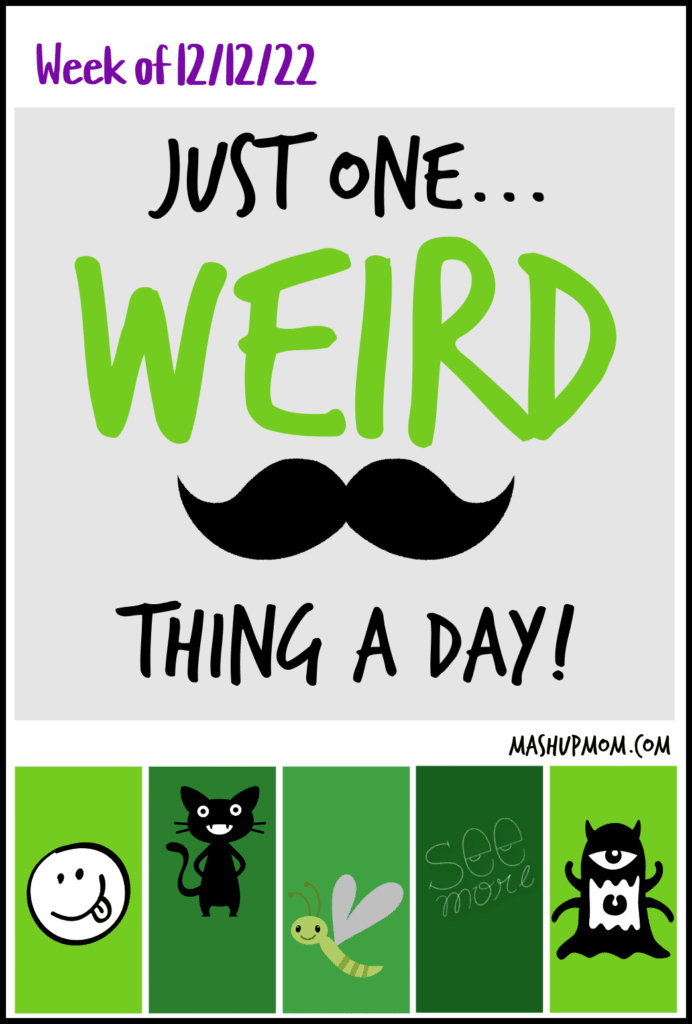 You never need to look any further for white elephant gift ideas than our weekly roundups of weird Amazon finds! Here are our weird, cute, and fun Amazon products from the week of 12/12/22. You can find a new one on the Mashup Mom Facebook page every morning, then head over here on Sunday for a new recap roundup.
What might you be gifting from this week of Amaz-odd?
Weird Amazon products, week of 12/12/22
Kicking off our week of weird: If you have ever wished for ice cubes that look like dentures, your dream has come true. Just pick up one of these teeth shaped ice cube molds!
SNOOZOO! Your child can sleep INSIDE a panda bear, with this SnooZoo stuffed animal sleeping bag.
You'll be singing in the rain with this "raining men" clear dome umbrella — get it?!
Pink bunny slippers — but, let me mop the floor with them. I mean, cute AND practical, what else could one want from their indoor footwear?
Here's another stylish indoor footwear option for you this holiday season — how about a pair of plush Freudian Slippers to keep your feet (and funny bone) warm?
Happy Caturday! Handmade gifts are so thoughtful, don't you think? If you're in search of a way to deck out the feline in your life, check out Cat-Hair Hats for Cats — which teaches you how to turn the hair they shed into fetching headwear.
Be sure also to follow the ongoing adventures of The Notorious Bad Kitty Lucy and friends, if you are a cat person. 🙂
Chanukah starts at sundown on the 18th, so… this "imagine your cellphone battery was at 10% and lasted 8 days" t-shirt seems entirely appropriate for our quirky Amazon Find on Sunday morning. (Chag Sameach, to everyone who celebrates!)
More weird Amazon products here next week
Come back next week for a brand new roundup of weird Amazon stuff! Or, head over to Facebook every morning for another fun find to start out your day right — and, of course, much, much more.
As an Amazon associate, I earn from qualifying purchases.