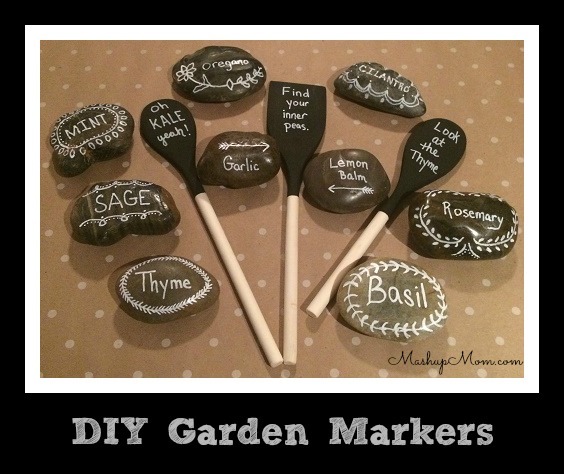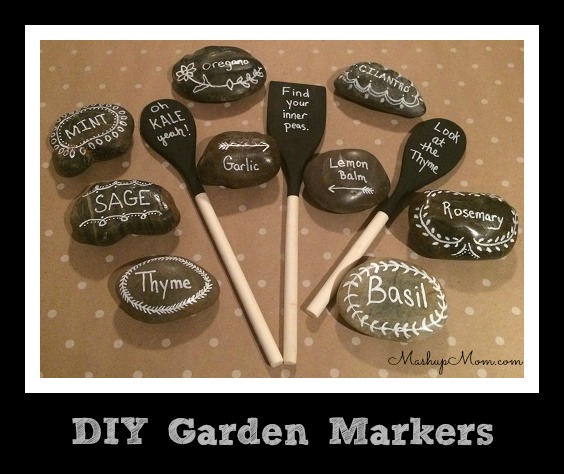 This week's Frugal Homemade feature is: DIY Garden Markers. Choose from two different types — both are easy, inexpensive, and get the job done! Since so many of us do our planting over Mother's Day weekend, I thought this would be a quick, fun project that you could do with the kids (or even have older kids do it by themselves).
Wooden Spoon Chalkboard-Look Veggie and Herb Markers
First up: wooden spoon chalkboard-look vegetable and herb markers. I have picked my brain and scoured the internet for some funny foodie puns to make these markers. Lettuce know in the comment section if you think of any others to use!
For these wooden spoon chalkboard-look markers you will need:
wooden spoons (I bought a set of 8 at Bed, Bath, and Beyond; Amazon has a set of 12 here for $7.14.)
black craft paint & brush
white paint & brush (or white paint pen)
polyurethane
Lettuce get started!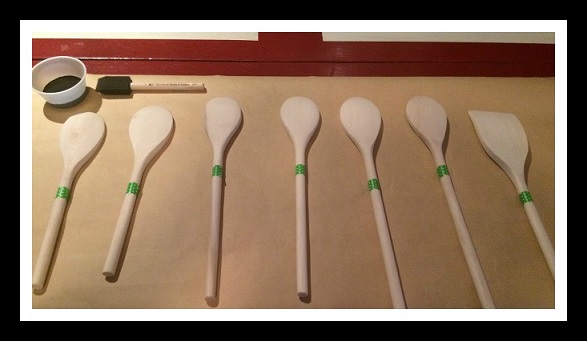 First, prepare your work surface by covering it with newspaper or something else you don't mind getting paint on. Lay out the spoons and paint them black (you can paint the whole spoon or just the top portion, whichever you prefer). I painted just the top portion of my spoons, and marked them off with washi tape so I would have a clean line where the paint stopped. Once the spoons are painted, be sure to let them dry before proceeding to the next step.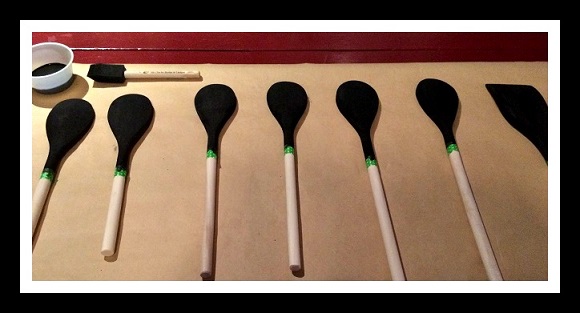 If you're not into the chalkboard look or if you'd like more pops of color in your garden, you can use other colors, too!
Now, "pick" your puns: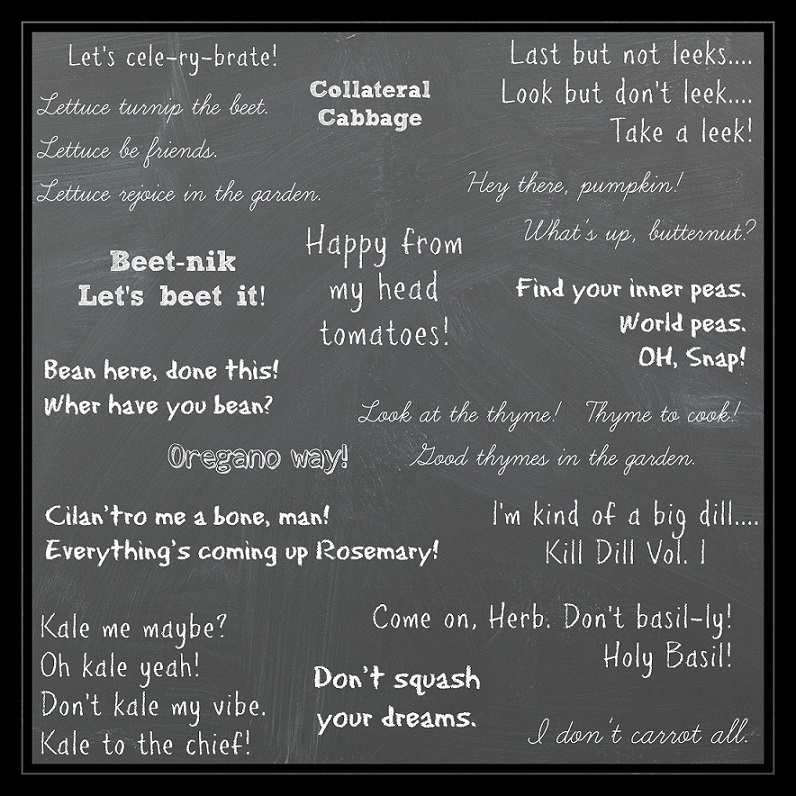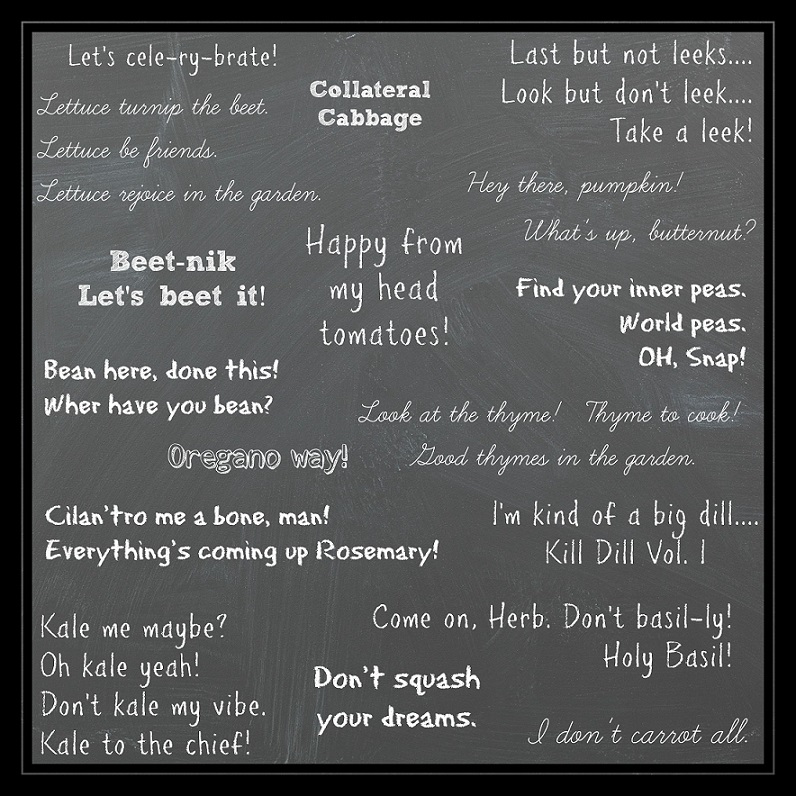 Once you've settled on your puns, use your paint or paint pen to write on your painted spoons. Once the white paint is dry, paint a coat of polyurethane on the spoons and let them dry completely. Pop them in the garden and add some fun to your food!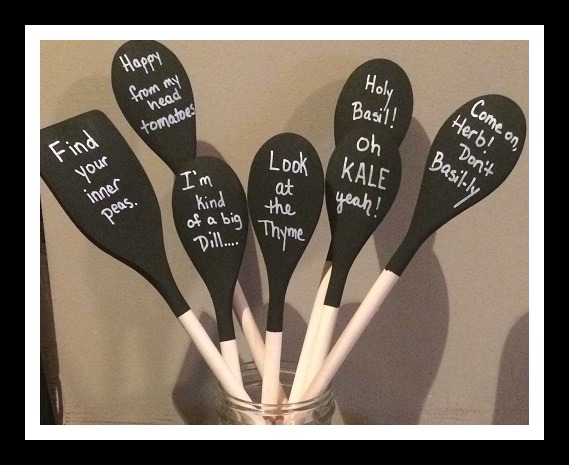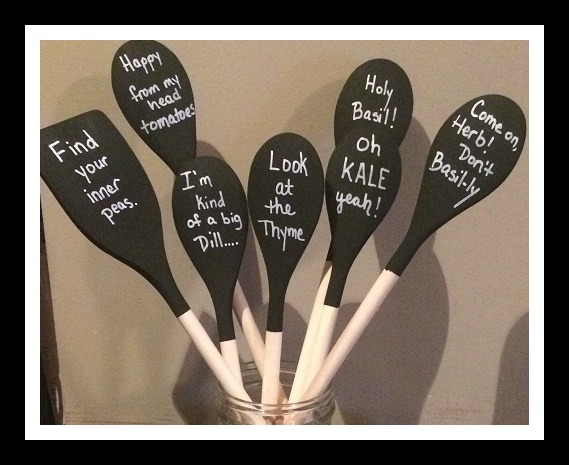 Painted stone herb and veggie markers
The second type of garden markers we're making today are painted stones. For these I chose larger smooth river rock with kind of a shiny finish, but you can look around and choose whatever type of stone you like for your own garden.
For these you will need:
river rocks (I found mine at JoAnn on clearance. My Home Depot didn't carry these, but a garden center should.)
craft paint
white paint pen
polyurethane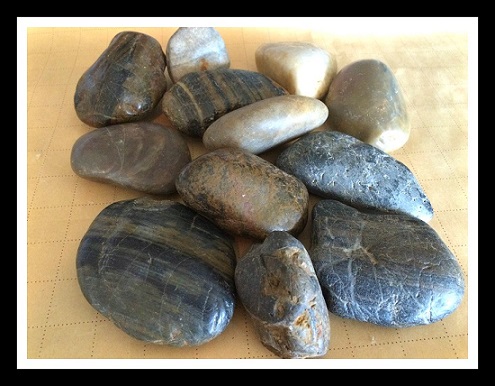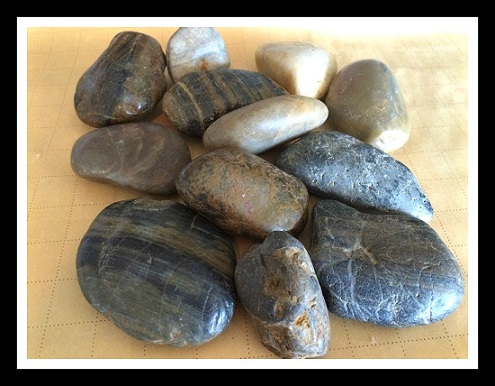 Make sure your rocks are clean. Write the names of the vegetables & herbs you're planting on your rocks, add a few designs, and let them dry. Lastly, give your painted rocks a coat of polyurethane and let it dry.
Next stop: garden!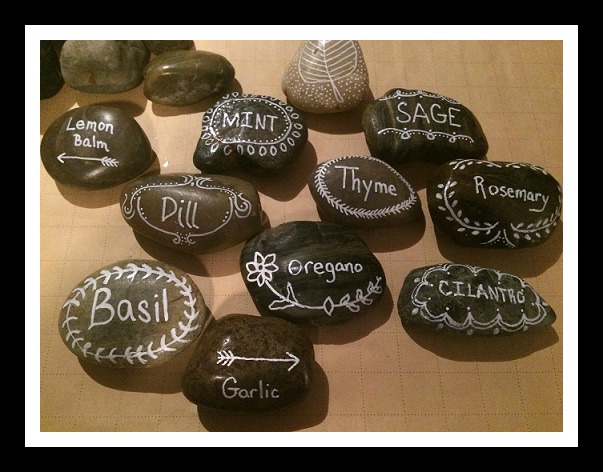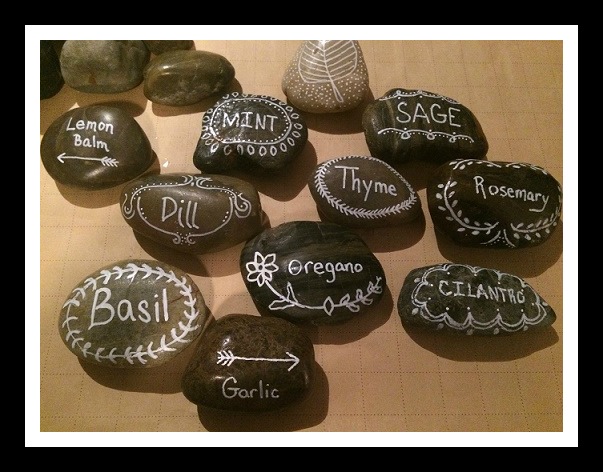 I made these rocks for my mom… because I ended up keeping the spoons for myself! Hope you have some thyme this weekend to try out one of these fun DIY Garden Markers projects for yourself.