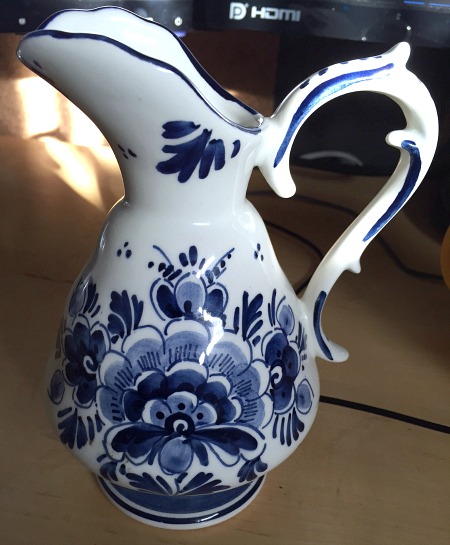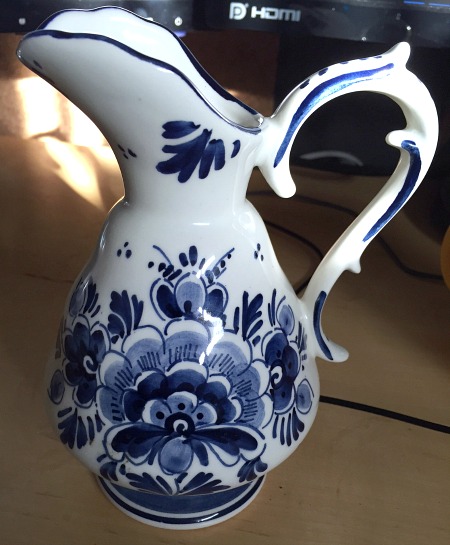 My power was out for a while this morning, so I decided to leave my cold house and take an impromptu trip over to Goodwill… as one does. Now I'm just tickled by this cute little Delft pitcher that jumped into my cart.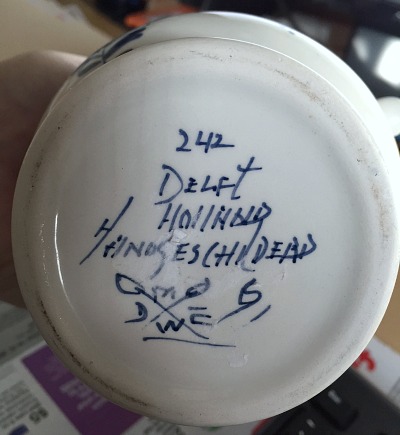 I don't think it's worth a whole lot more than the $2.99 I paid for it, but it's pretty. 🙂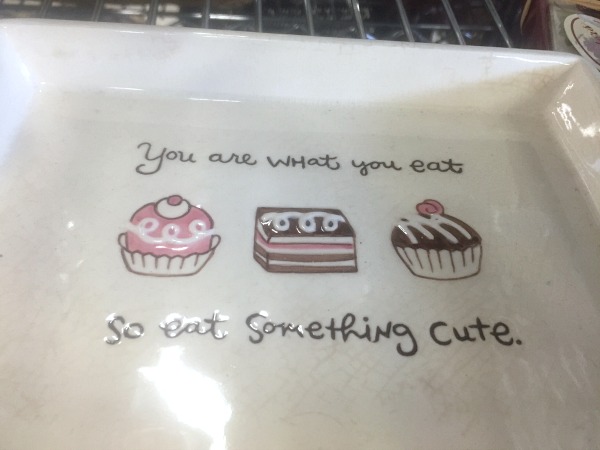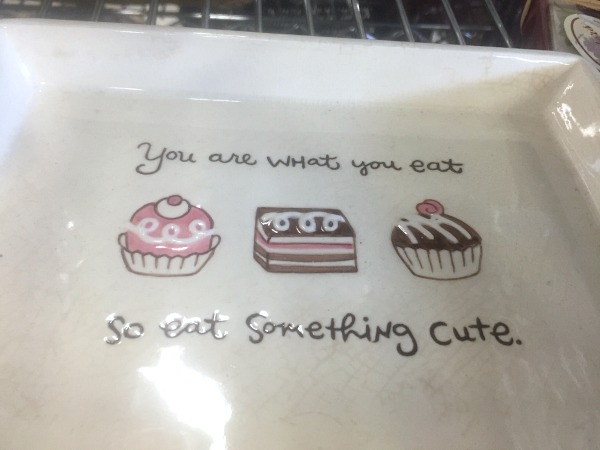 I did not buy this "you are what you eat, so eat something cute" dish, lol, but it would be a fun little gift for a baker. Let's see — I also picked up some frames for a project, so will tell you about that later (assuming it turns out…), plus a big jar of Perler beads for Mr. 10, who will also be quite tickled. Tomorrow is scratch off coupon day at my Goodwill, so too bad that ComEd day was today — but perhaps it was meant to be, as that Delft pitcher and I were fated to meet.
Your turn
Found anything good at the thrift store lately?