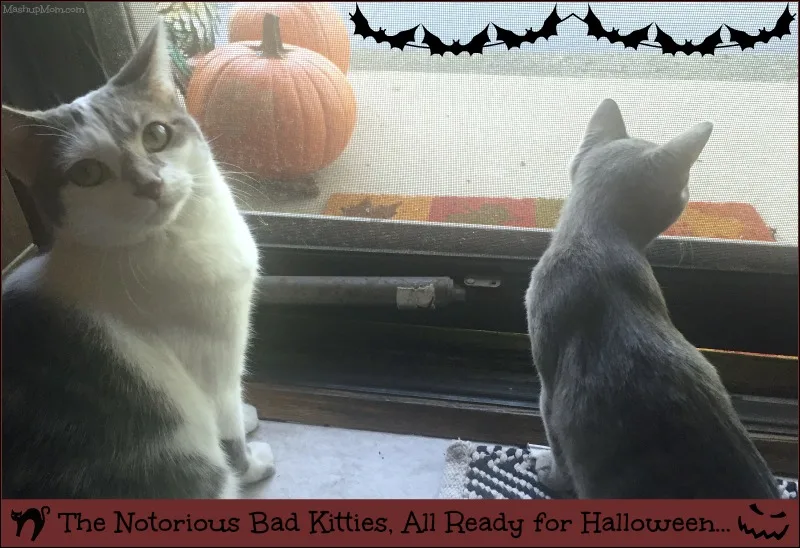 Welcome back to Caturday with the Notorious BKL and Friends! This week, Bad Kitty Lucy and Bad Kitten Gnocchi are busy getting all geared up for fall. Well, me too! You can just barely see my thematic new pumpkins and door mat from ALDI outside the screen door here — I'm feeling the harvest spirit lately; how about you?).
The Halloween Spirit is Strong with This One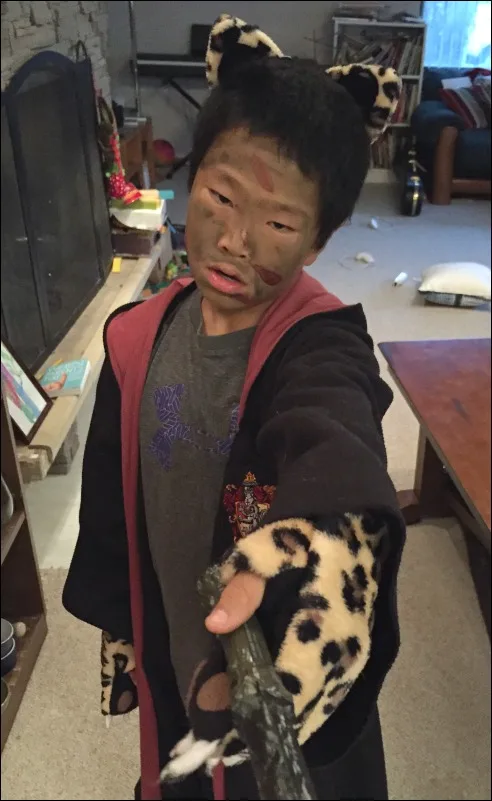 Speaking of ready for fall… Please ignore my (messy boys playing Wii) floor behind him, but Mr. 10 went to a Halloween-themed birthday party this past weekend and put together his own unique costume: Zombie Cat Harry Potter. I'm pretty sure that he is the only one in existence.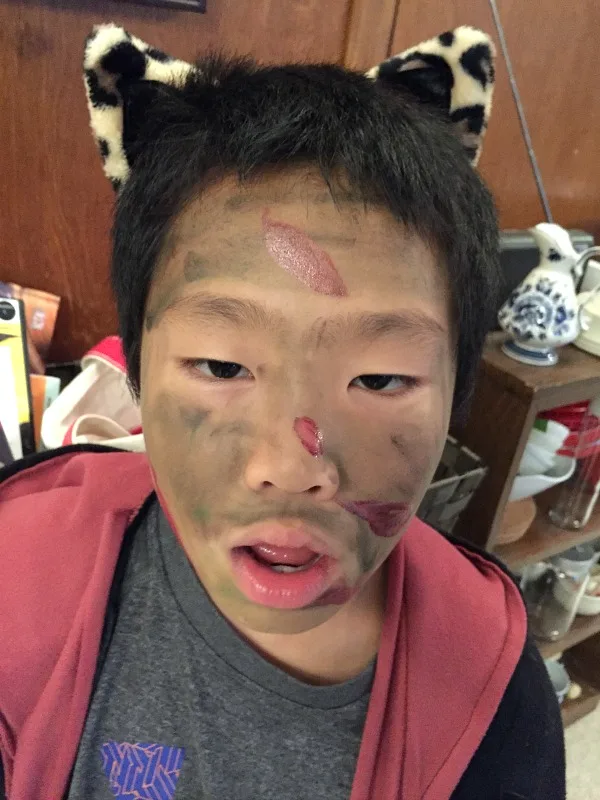 But seriously: Wouldn't you run if you saw this face coming after you?!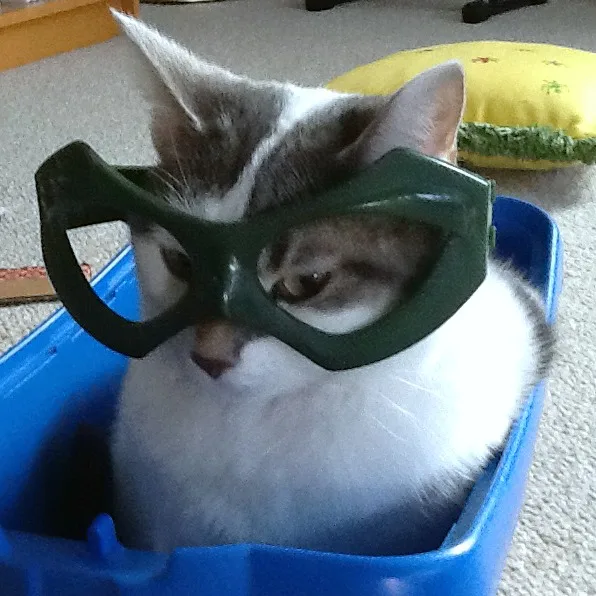 He's trying to get the cats in the Halloween dress-up spirit, too, but that whole enterprise seems doomed to failure before it starts.
There's always time to be bad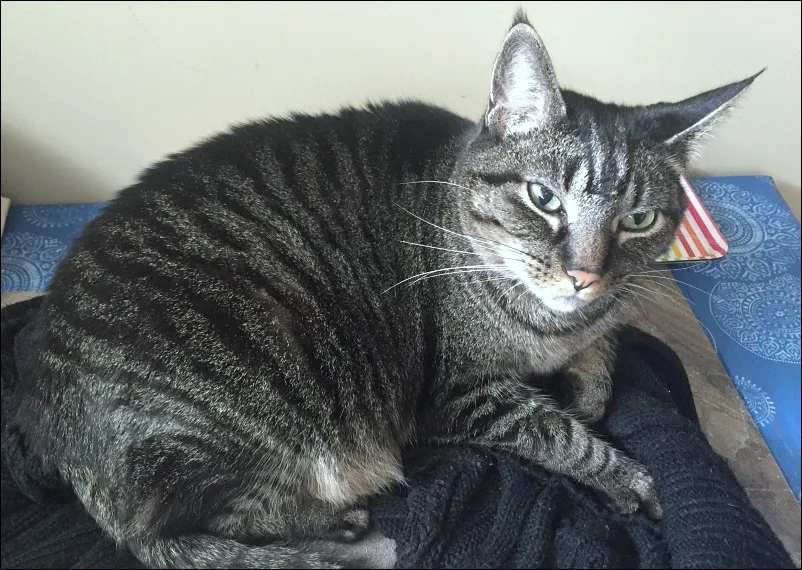 Never fear: All of the cats do take an occasional break from their busy schedule of watching the fall leaves and bugs and wind and squirrels to wreak their particular brand of havoc. Here's just a partial list of what you can't do safely in this house, such as: Put a black sweater down anywhere…
…Start emptying a bag of groceries onto the counter…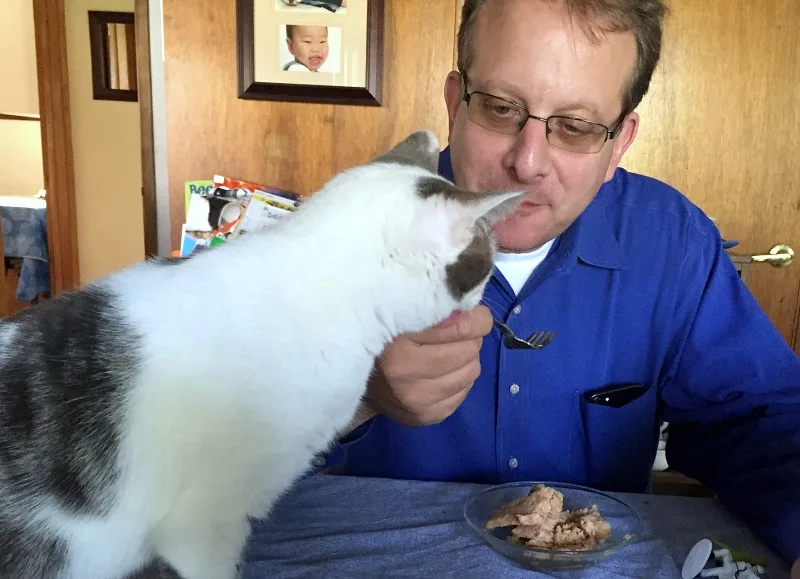 … Eat lunch…
But when you're always on the inside looking out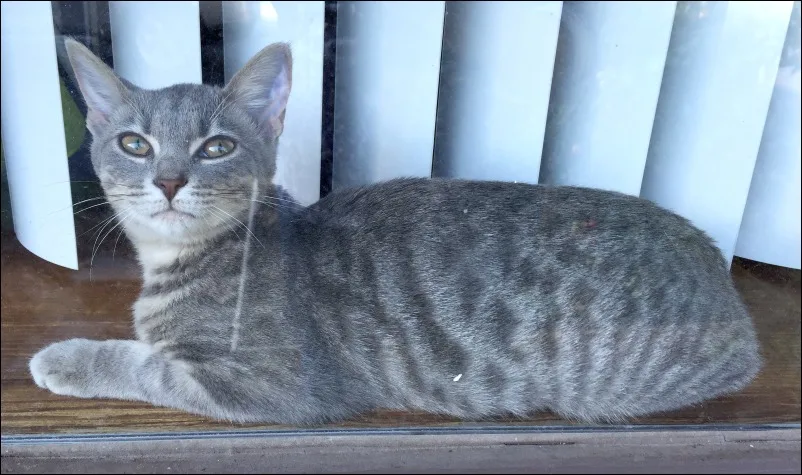 You have to make your own entertainment while watching the big wide world pass you by, right?
CATURDAY, the shirt!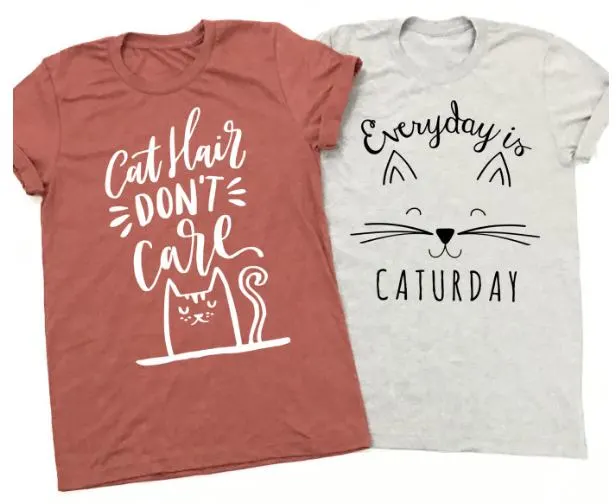 It's a CATURDAY shirt! I saw this one on one of those cute daily deal sites so just had to share: $13.99 today only, while shipping adds $3.99 for the first item and $1.99 for each additional item.
How's your own Caturweek (or Cat-Free week) going?
That's about it for this week's Caturday, so let me know how your week was!