Welcome back to Caturday with the Notorious BKL and Friends: Under Construction Edition. Look at these two, playing like they were at all helpful in deconstructing this room. (Which was, by the way, my office. Sniff.) Yes, I pulled out the trim and baseboard myself (hear me roar!), a handyman pulled out the Pergo because some boards and door frames needed to be cut out, and another company is coming to dig up the floor this coming week to resolve some water issues.
The cats are not going to be appreciative of them jackhammering up concrete, I'll tell you that right now. 🙂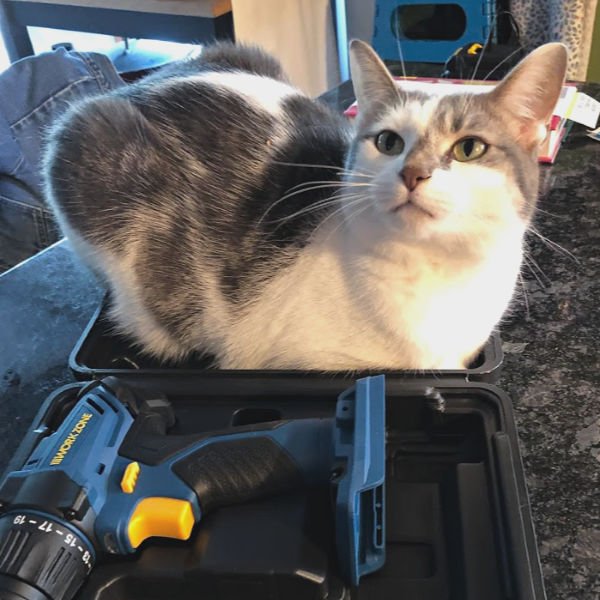 Although the Notorious Bad Kitty Lucy, she… (please forgive me) knows the drill.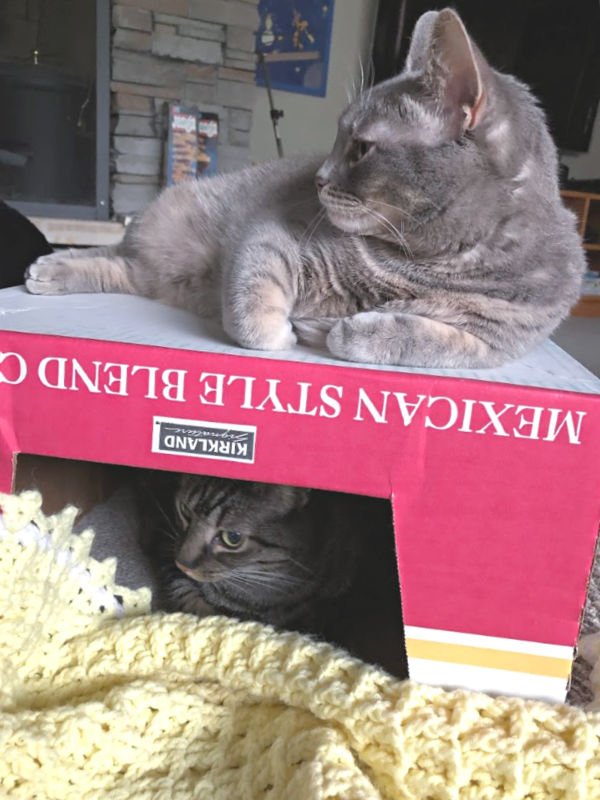 Speaking of construction, Middle School Guy has spent hours upon hours painstakingly constructing cat trees… and houses… and tunnels… and all manner of kitty-friendly projects. Where do they prefer to hang out instead? Behold: The box I used to carry Costco groceries into the house.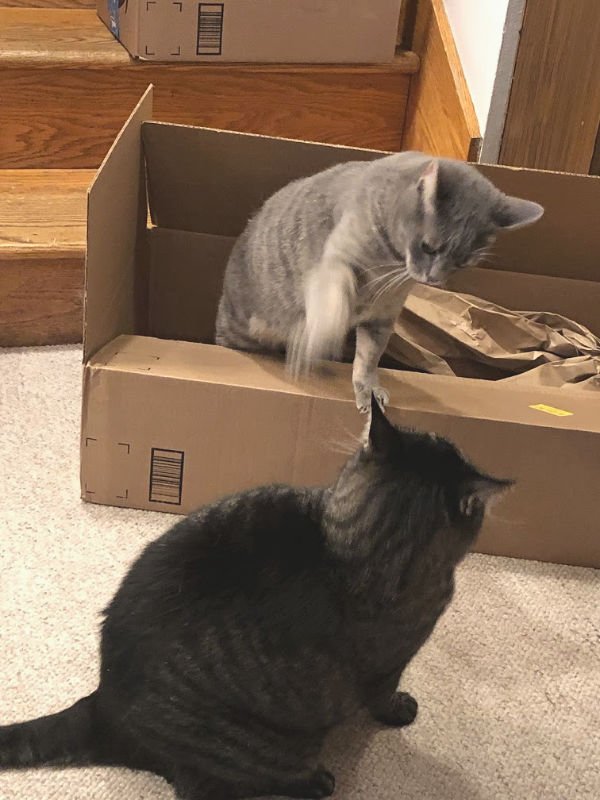 See? Bad Kitty Gnocchi knows that boxes, they're where it's at. She'll defend hers at all costs, but all three cats are quite happy with the packaging of the packages trickling in from Amazon Prime Day.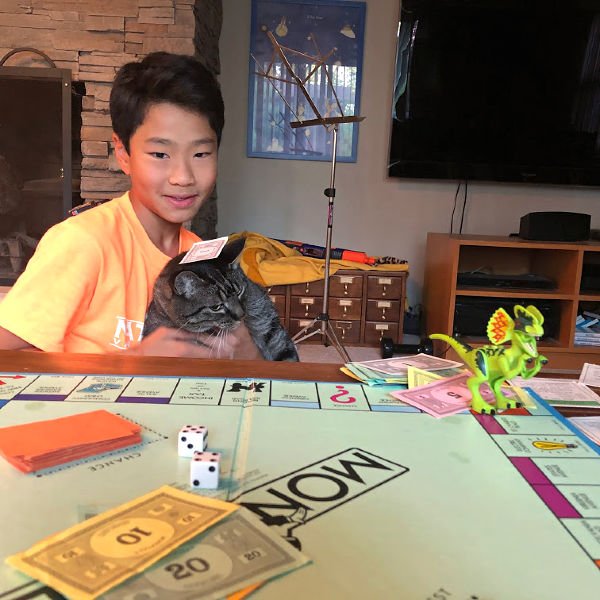 Jeremy has also spent some time supervising endless games of summer Monopoly. This particular game, though, suffered from a decided lack of construction given that we played to an impasse where no one was able to place any houses or hotels. And yes. Middle School Guy's piece is indeed a LEGO dinosaur — that's traditional, right?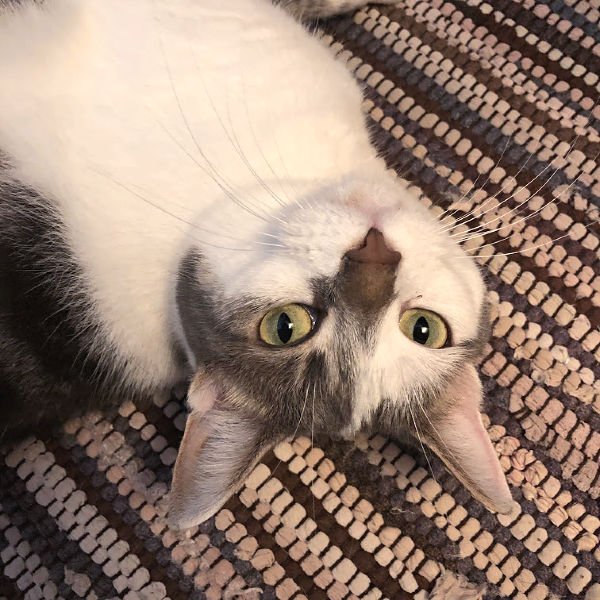 Bad Kitty Lucy, meanwhile, just hangs out and supervises the world.
So, how's your Caturweek (or cat-free week) going?
Speaking of boxes, what did you pick up on Prime Day? Anything good? Me, I'm quite pleased with my two new t-shirts from the buy one, get one free sale Woot ran — just please ignore that this photo is from one very messy corner of the house; my reluctant child photographer refused to relocate.
No worries — I didn't forget the three bad kitties and also picked up big bag of their favorite Purina ONE dry cat food, because of a pet profile promo + a decent price with subscribe & save. If you missed out on these Prime Day run-downs and other recent deals, please do come and join us over in the deals group on Facebook.
Since that's us for now, I'll leave you with the usual question: How's your own Caturweek (or cat-free week) going? And.. be sure to tune in next time for the latest installment in the exciting ongoing Caturday adventures of the Notorious BKL and Friends!