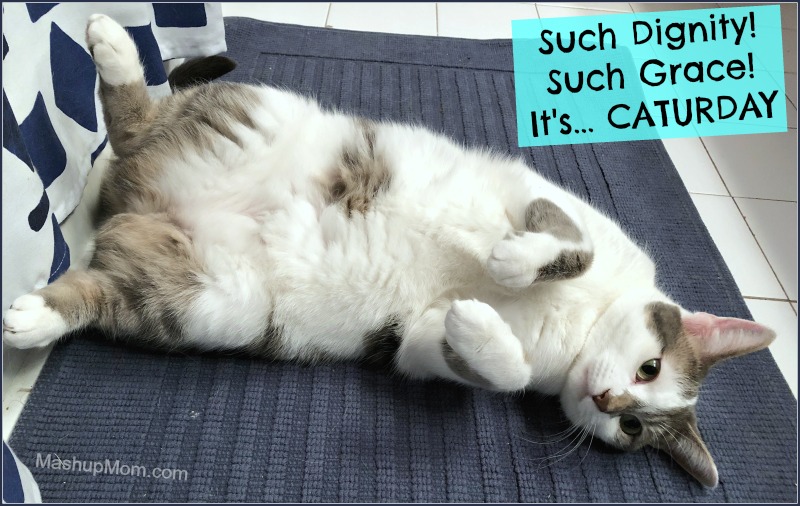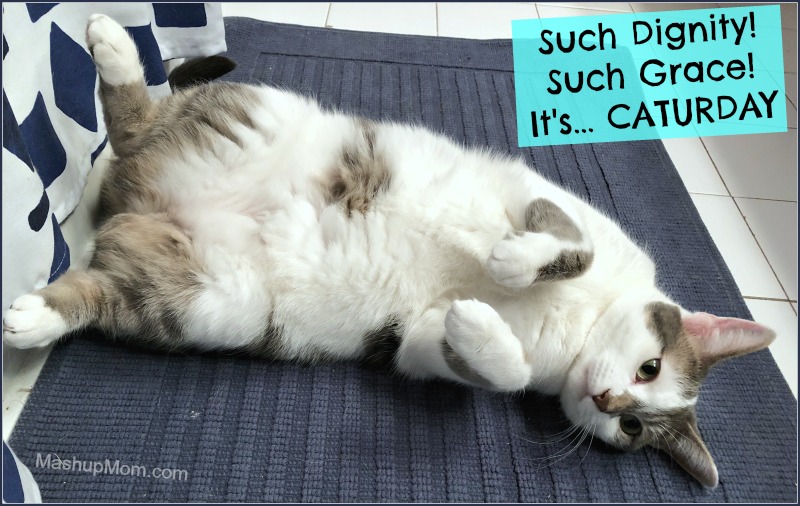 Welcome back to Caturday with the Notorious BKL and Friends: Lucy Loves the Bathroom Edition. No, seriously. Lately she's obsessed with this room for whatever reason, and you'll find her in just the oddest poses and places throughout the day.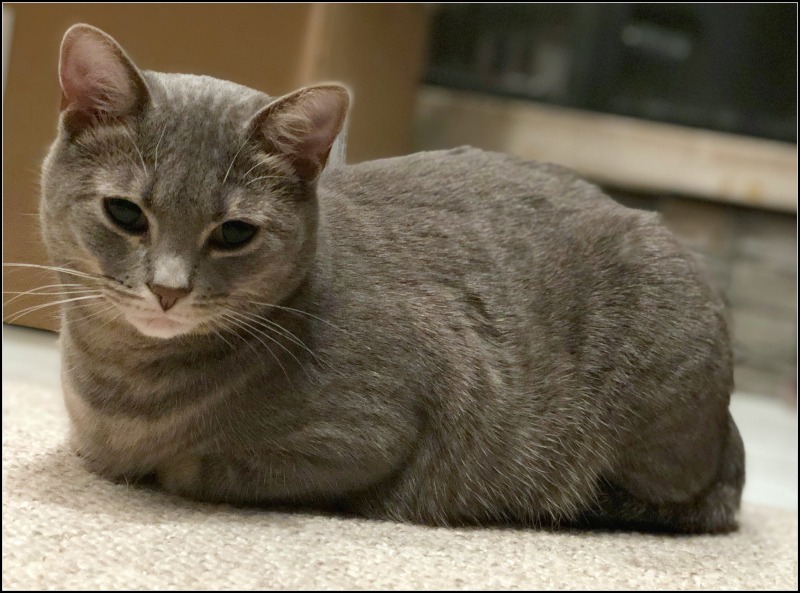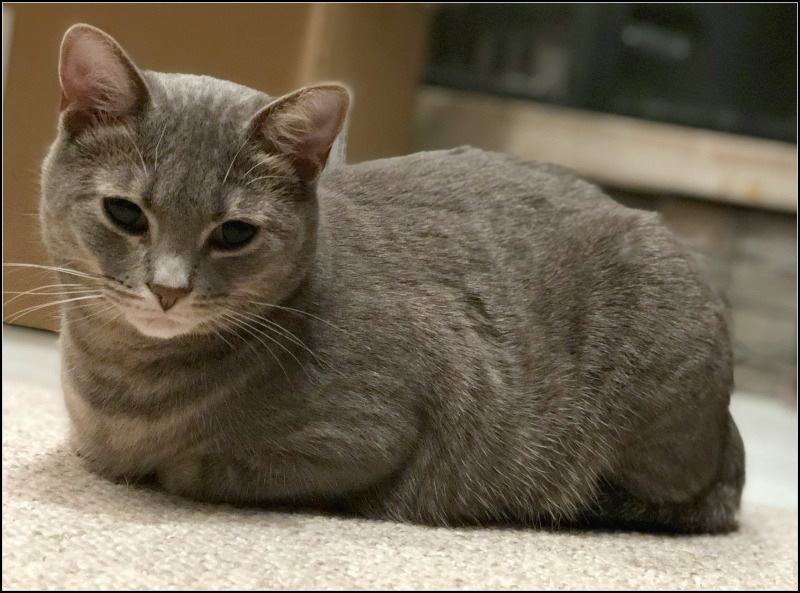 Nothing so pedestrian, of course, for Bad Kitty Gnocchi — who just chooses the best times and places throughout her day to show off her innate cuteness.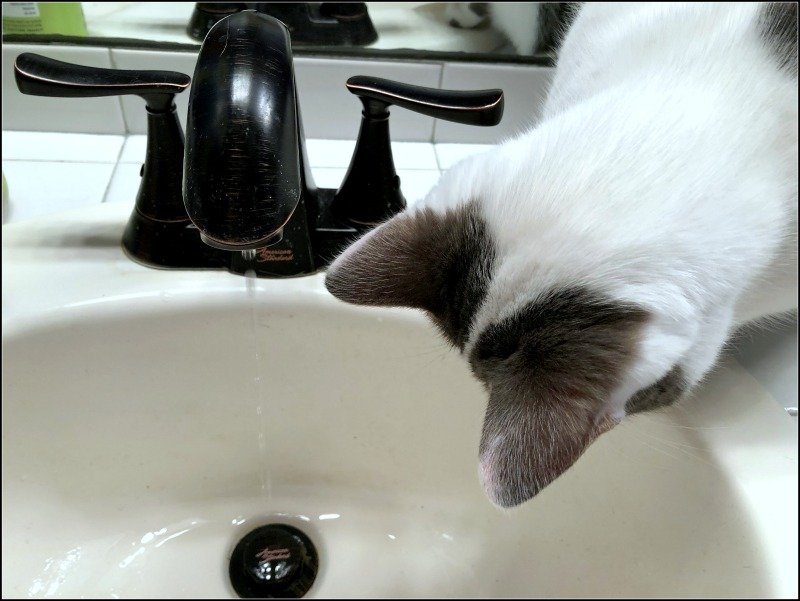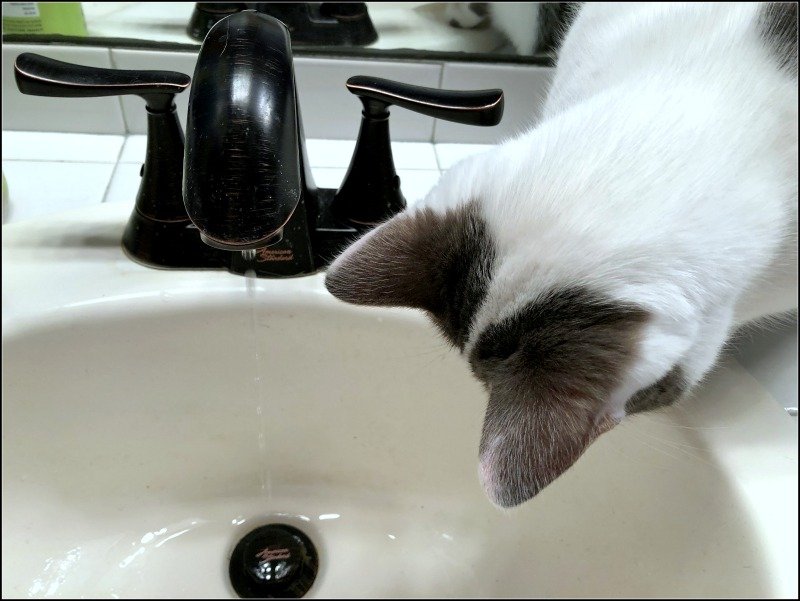 In contrast, however, The Notorious BKL spends much of her day hanging out at the bathroom sink…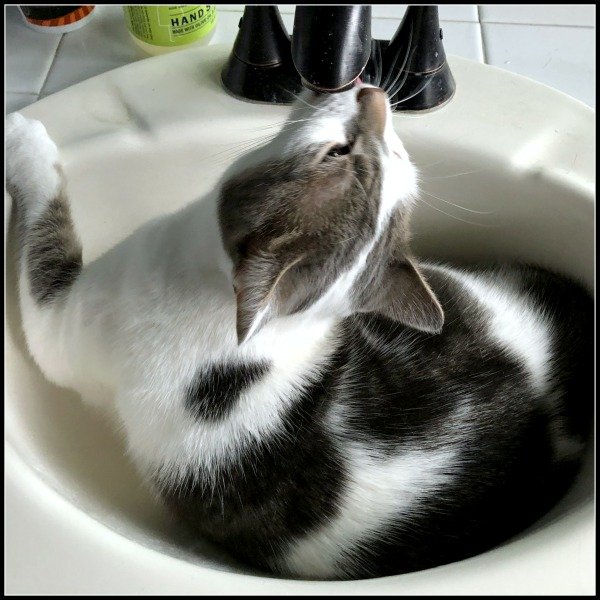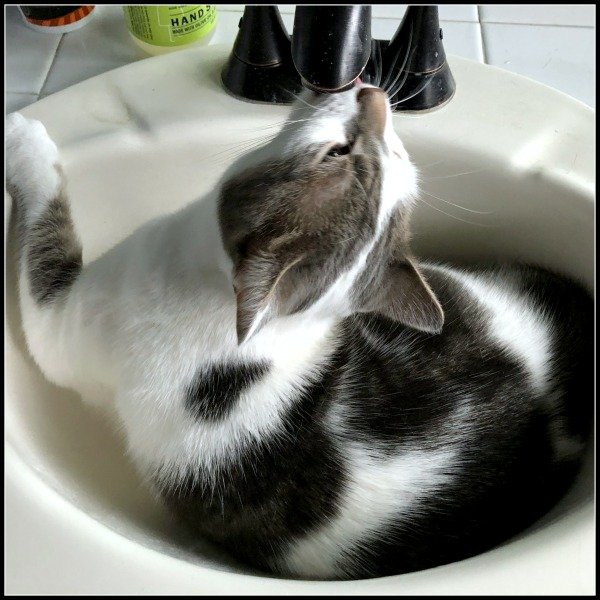 Or hanging out in the bathroom sink (making me feel like I need to sanitize this faucet all the time…!). 😉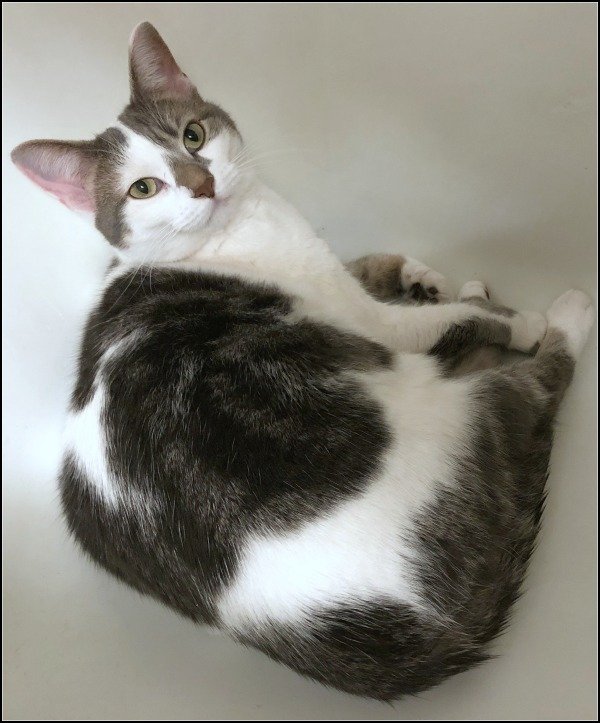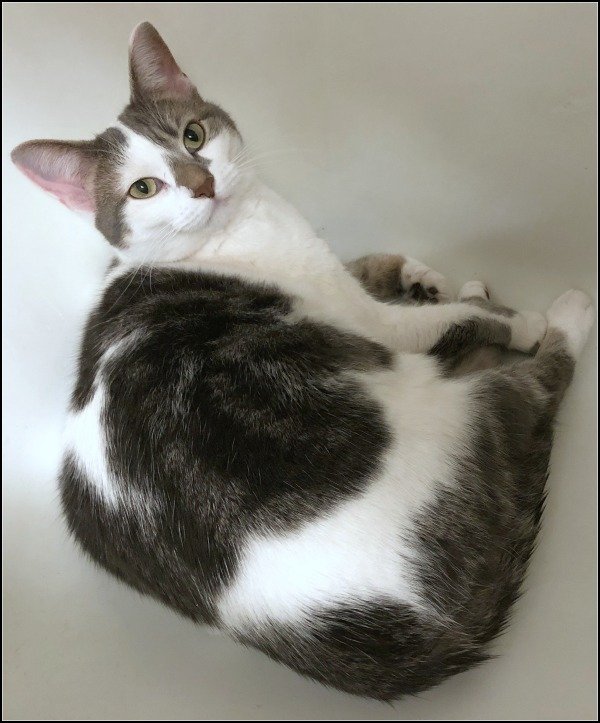 Or lying around in the tub — generally right after someone has taken a bath or a shower, whereupon she climbs out afterwards, shakes herself off, and looks around reproachfully to see who exactly is responsible for the wet fur.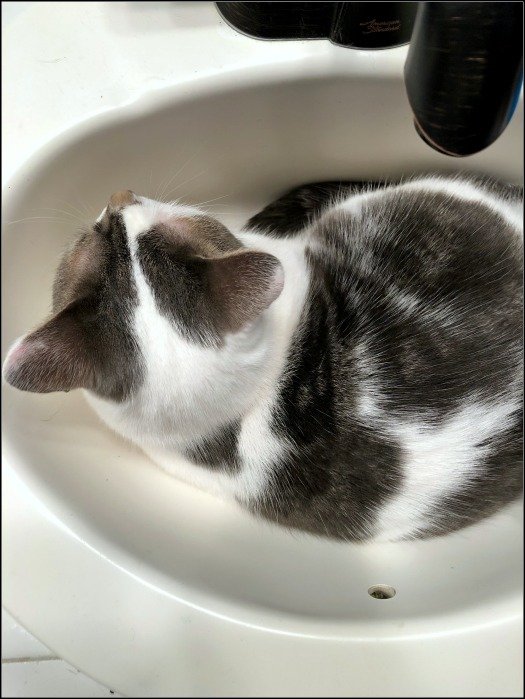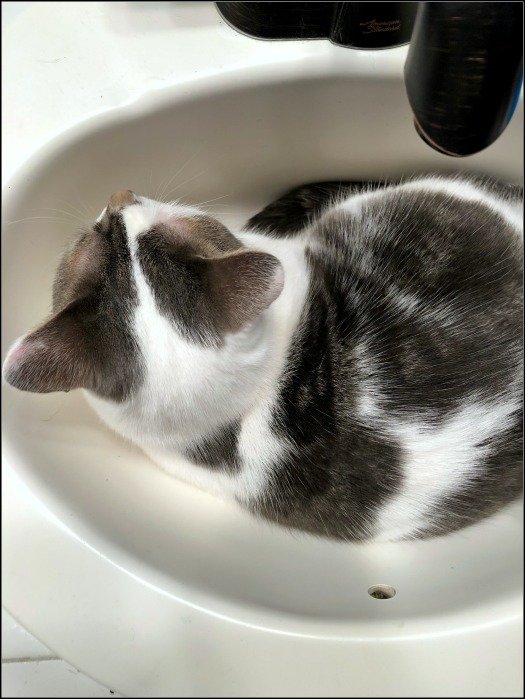 Or then, you know, back in the sink… where it's only slightly startling when you go to, say, brush your teeth only to find things already occupied.
See? I am not kidding about this whole bathroom obsession thing lately!
So, how's your Caturweek (or cat-free week) going?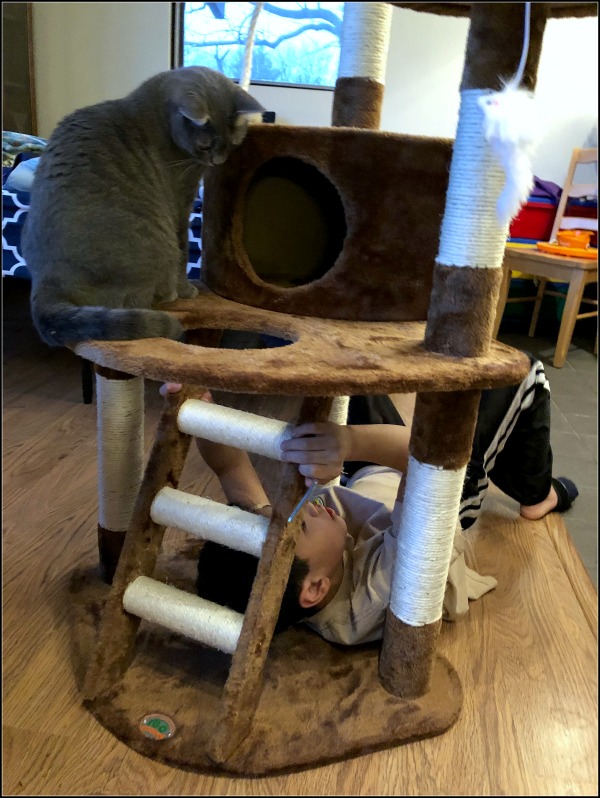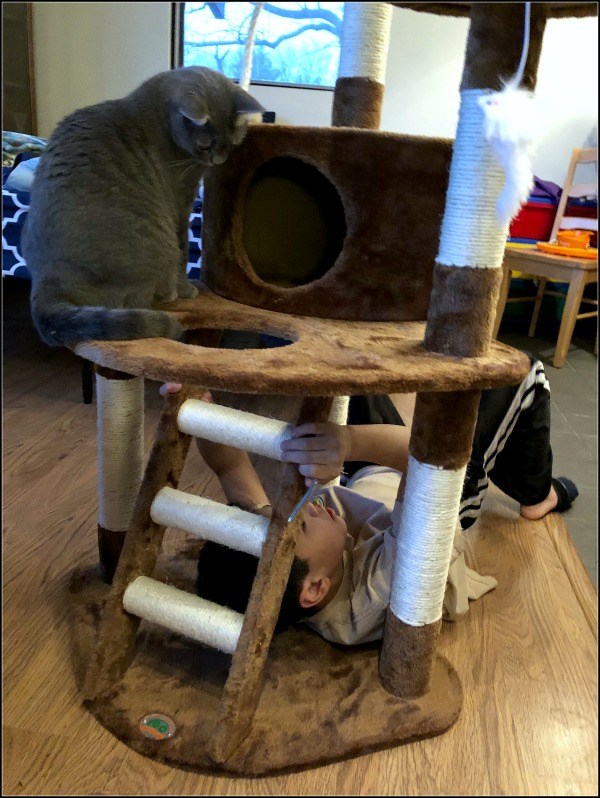 So, what have you guys been up to over this pre-Christmas week? On our holiday-wise note, Middle School Guy chose to spend the Amazon gift card he got for Chanukah on this cat tree for his feline friends. He feels he got a deal, given that they were cheaper there than at Petsmart, and spent a lot of time deliberating over which one to get. (And he did spend an hour putting it together, so I guess he has a point in that it worked out about the same as a box of LEGOs — but with the added fun for the cats!)
Your life this holiday month is probably slightly more hectic than BKL's, but that's the price we pay for our humanity, I guess. So since that's us for now, I'll leave you with the usual question: How's your own Caturweek (or cat-free week) going? And.. be sure to tune in for the next episode in the exciting ongoing adventures of the Notorious BKL and Friends!