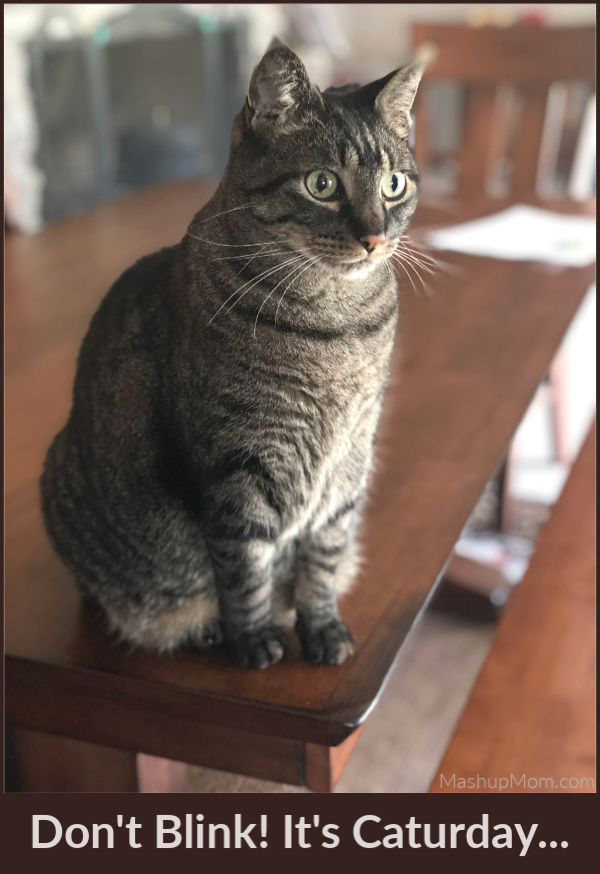 Welcome back to Caturday with the Notorious BKL and Friends: Don't Blink! Edition. Do you ever wonder what cats can see that we can't? I often do… For instance, Jeremy this morning was ridiculously intent on staring into nothing for a good several minutes, until the Notorious BKL finally jumped up and snapped him out of it.
Let's not even go into how many times I have tried to stop the cats from going on the table. It's a losing battle, and we all know it.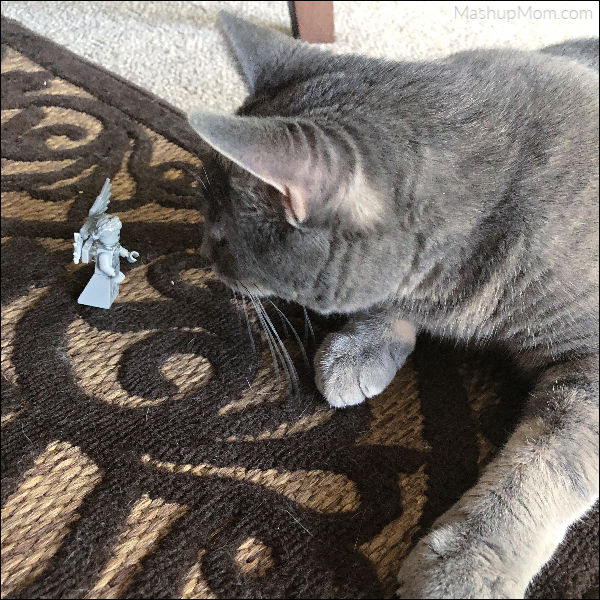 Talk about life skills, though. You know how we all sometimes idly wonder who would survive the longest in an upcoming zombie apocalypse? Well, the cats clearly have any upcoming showdown with the weeping angels covered. I'm not sure if we should be relieved, or concerned.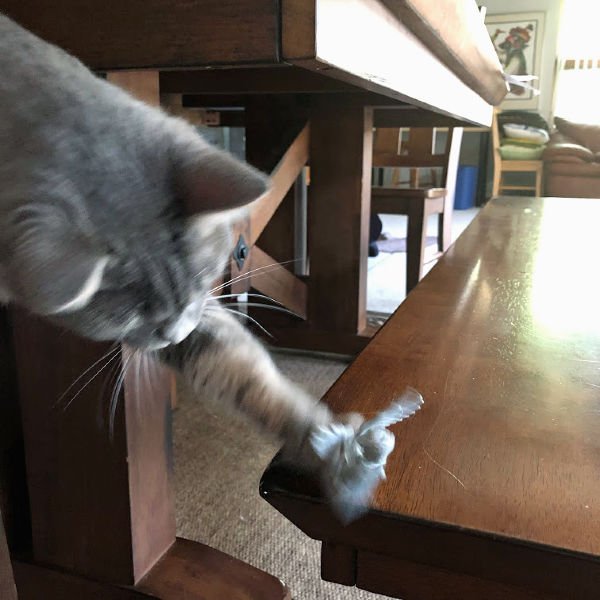 But really. No worries. It's all good.
By the way, the weeping angel here is from my Dr. Who LEGO set, which I just noticed is retired and going for a lot right now — I'd scalp it on eBay, but I like it too much. 😉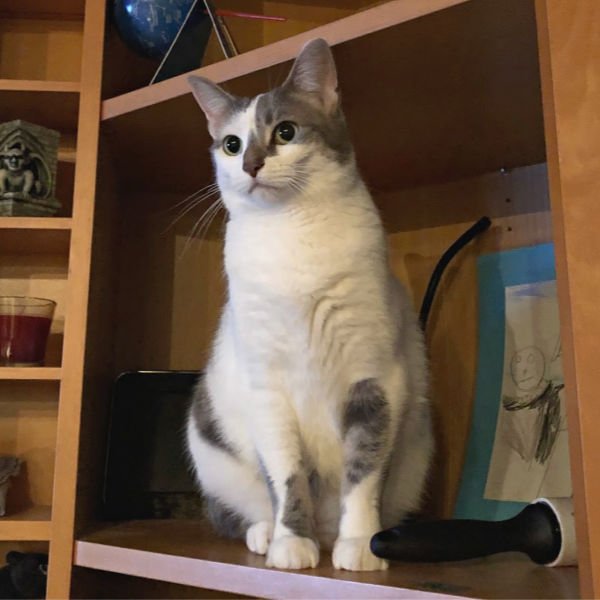 Seriously though — what are they looking at?!
Then again, some of us of course celebrate Caturday in our own special way, as Middle School Guy chose to do at last week's garage sale. (And no: I don't think we are ever going to sell the giant cat head. It was decidedly not part of the garage sale offerings, but it did serve for a bit to help attract people to his lemonade stand.)
I think maybe this coming Halloween I'll surprise him with an equally disturbing cat face scarf, which keeps popping up in my Amazon recommendations for some reason.
So, how's your Caturweek (or cat-free week) going?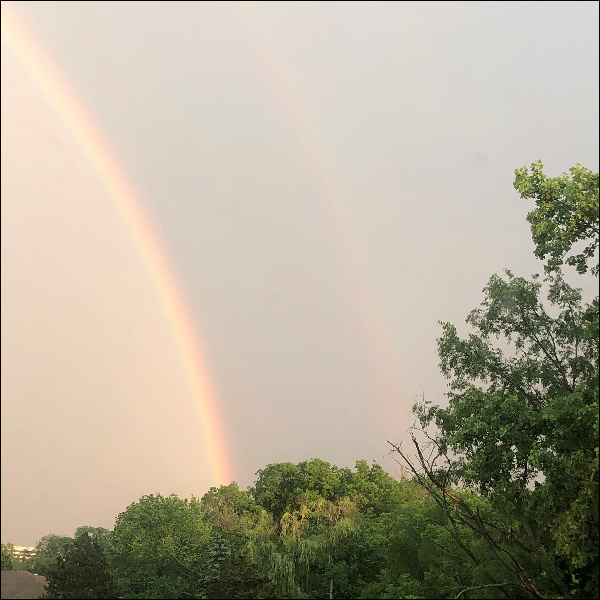 Just a quick Caturday update this time, but what have you been up to this week? We had a double rainbow here the other day, which I'm taking as a much-needed symbol of hope — or, at least, as a small consolation for all the crazy rain this year.
And since that's us for now, I'll leave you with the usual question: How's your own Caturweek (or cat-free week) going? And.. be sure to tune in next time for the latest installment in the exciting ongoing Caturday adventures of the Notorious BKL and Friends!