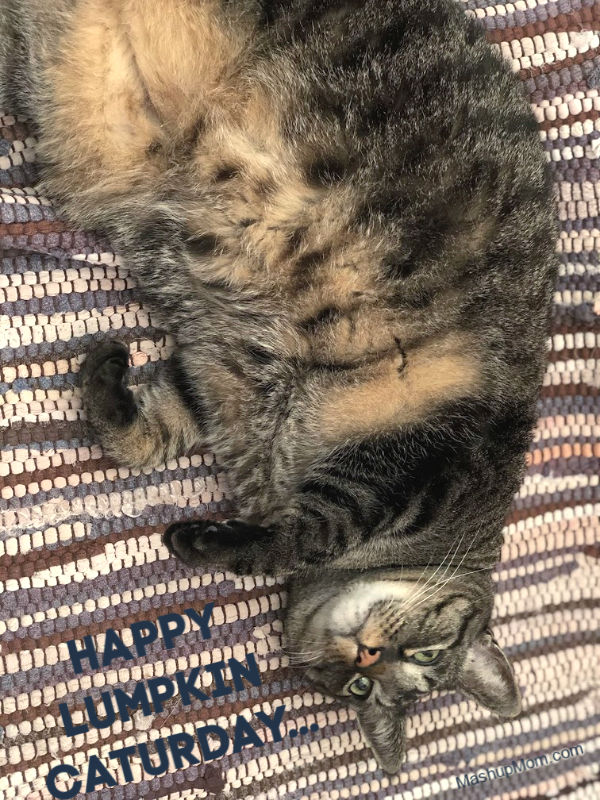 Welcome back to Caturday with the Notorious BKL and Friends: Comfy Cozy Edition. So, did I ever tell you guys that one of Bad Kitty Jeremy's regular nicknames is Lumpkin? No reason… but anyway, here he is demonstrating one of his most common poses as he lounges around the house looking for warmth, coziness, and a good place to escape the two more bossy girl cats in his life.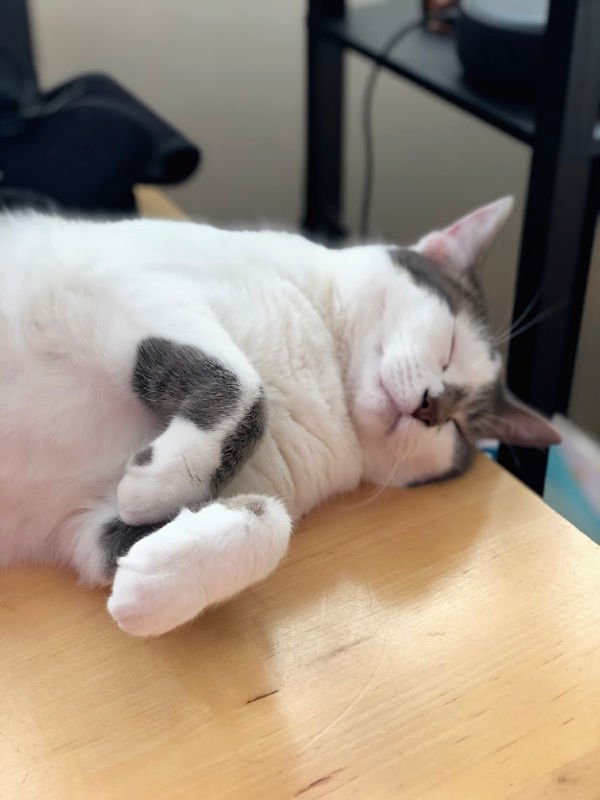 I mean, of course we all have a little lumpkin in us. Jeremy just tends to take it to extremes that tend to be unachievable by the other two, no matter how hard they try. (And oh, how they try…)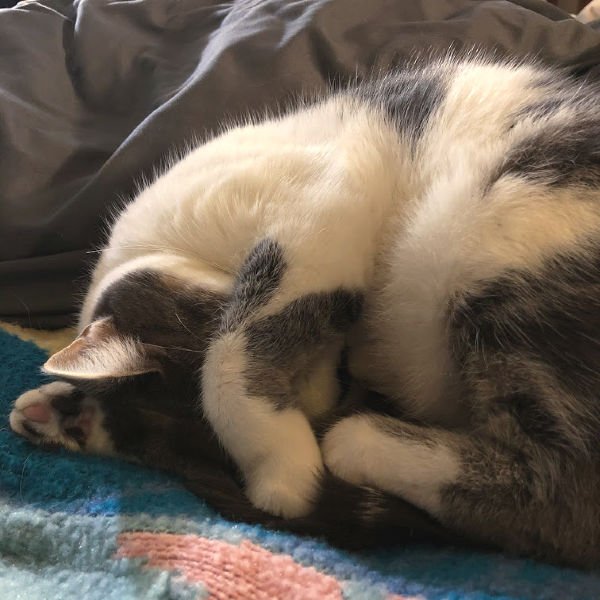 The cozy, though? That's just a cat thing. Especially in this weather we're having here in Chicago already. Snow on Halloween? Record cold in November? All the nope. This is not shaping up to be one of my favorite winters so far, and I'm a little concerned about what we'll be running into by January at this rate!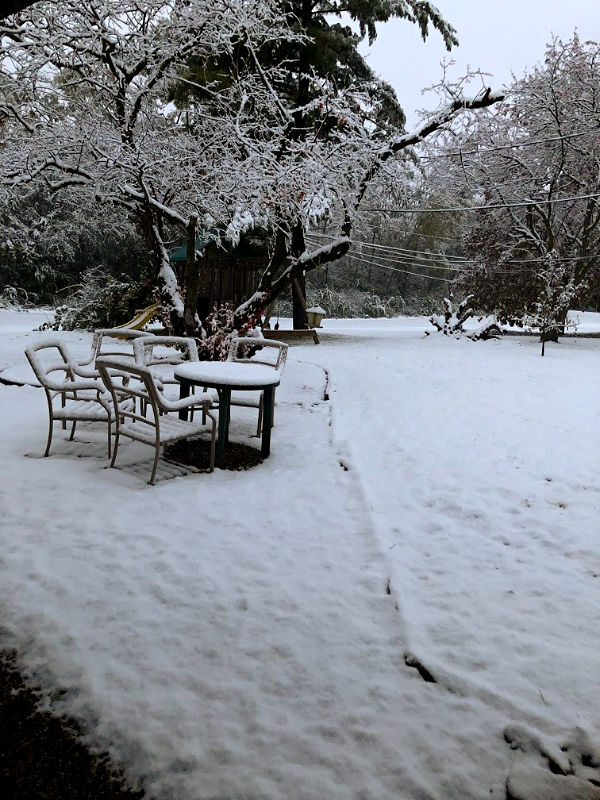 Seriously, waking up to this on Halloween morning? I just want to curl up with my paws over my eyes until spring, too.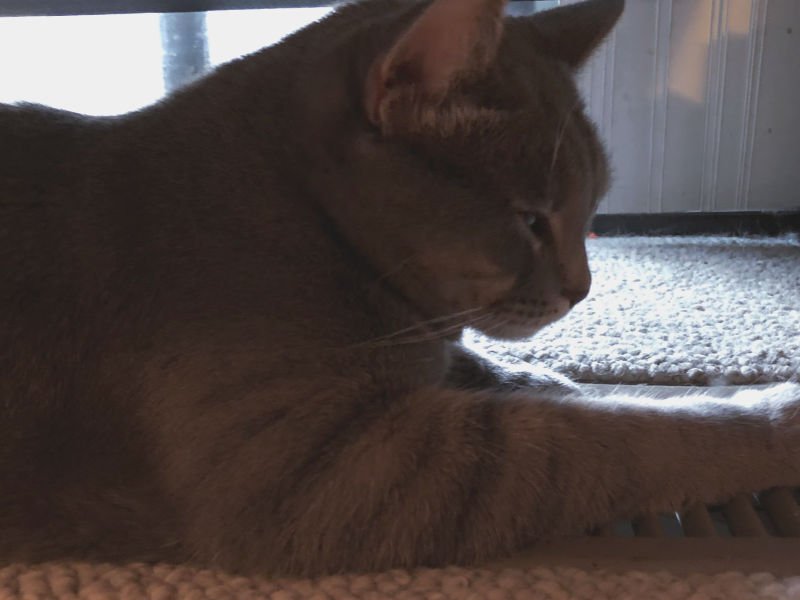 Or, sometimes I might really wish for a heater vent big enough to stretch out on…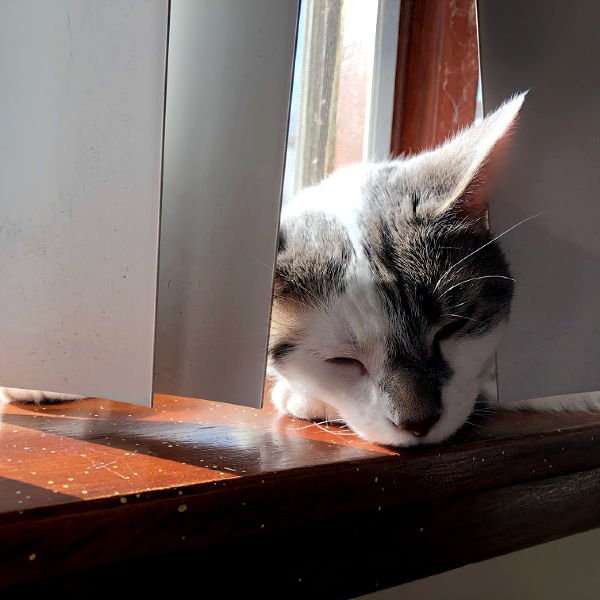 Or heck, even a sunny windowsill might do me in a pinch.
So, how's YOUR Caturweek (or cat-free week) going?
Is it just me, or are the rest of you all really looking forward to the winter weather ahead of us? Anyway! Enough of that — at least I have cozy cats to curl up with, right?
So, I'll leave you with the usual question: How's your own Caturweek (or cat-free week) going? And.. be sure to tune in next time for the latest installment in the exciting ongoing Caturday adventures of the Notorious BKL and Friends.