I received Cabo Fresh products for purposes of review; however, all opinions in this post are my own.
*** Note: This review is from 2014. It's now 2017: The coupon is no longer available, Ultra Foods in Chicago have gone out of business, and the products may have changed since that time, given people's comments.
---
If you have been reading along here for a while, you might have noticed I tend to get unduly excited about guacamole — so you can guess how excited I was to review Cabo Fresh guacamole for you all! If you're here in Chicagoland with me you can find Cabo Fresh at Ultra Foods, or check the store locator on the Cabo Fresh site to find some near you.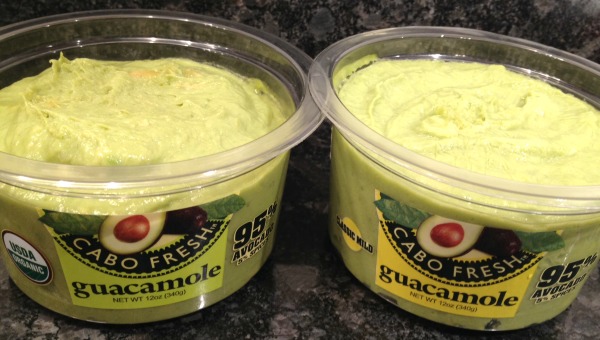 I put both Organic Cabo Fresh guacamole and Classic Mild Cabo Fresh guacamole to the test here. Both are made from "best of the bunch" hand-picked 100% Hass avocados (95% avocados, 5% spices), and their guacamole could be especially convenient at times when it's difficult to find a ripe fresh avocado around here.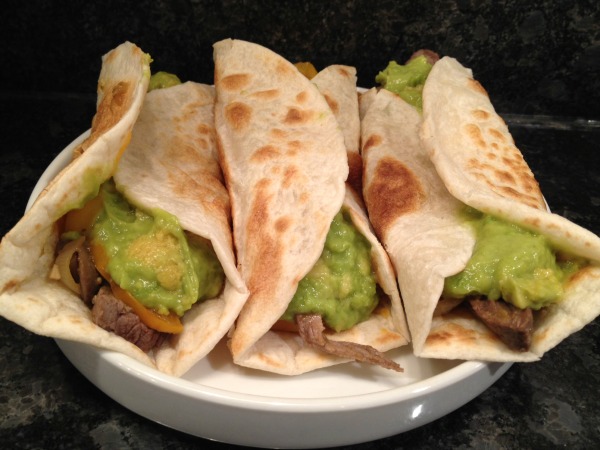 Fortuitously, I just so happened to have some leftover fajita fixings crying out for an infusion of good fats from Cabo Fresh Guacamole today. (OK, it's kind of unsurprising since I often have foods around here that could benefit from guacamole…) Cabo Fresh proved a flavorful and creamy counterpoint to the spicy fajitas, and you can see the occasional big chunk of avocado in there.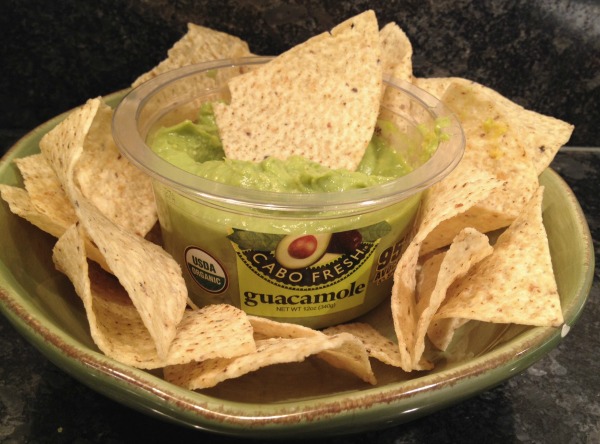 And, since you can't truly judge a guacamole without tortilla chips… both the organic and the classic mild Cabo Fresh Guacamoles were very good and fresh-tasting, but I think organic had the slight edge in flavor here. I'd definitely pick some up again, and don't forget to print your own $2.00/1 coupon before you buy yours.