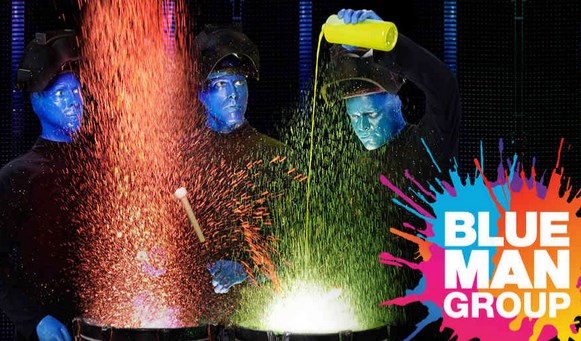 Have you checked out these discount Blue Man Group tickets? See them at Chicago's Briar Street Theatre! This is such a good show — we've seen them twice over the years, and it's definitely worth the experience.
The entertainment phenomenon known as the Blue Man Group is better than ever in this updated show featuring all-new material at Chicago's Briar Street Theatre. You'll find the famous blue bald guys interacting with "GiPads," taking a humorous look at contemporary forms of communication, and performing a pulsating new finale set to an original music score. Audiences of all ages worldwide have experienced and loved Blue Man Group, a wildly imaginative stage show that cleverly combines comedy, art and science with fabulous visual effects and Grammy-nominated music.
Not feeling blue today? Browse more discount event tickets here!