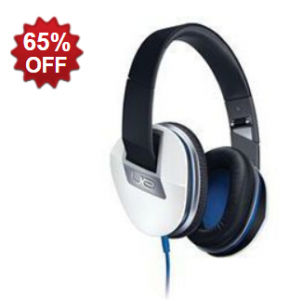 Get $20 back on your order of $100 or more at TigerDirect via mail-in rebate through 12/16! Limit one per household.
Some ideas to use it on:
Deals of the day today include these Logitech UE6000 headphones above for $69.99 and a Patriot 64GB microSDXC Flash Card – Class 10, With Adapter, Up To 30MB/s Read Speed, Up To 20MB/s Write Speed, $29.99, 128 GB PNY flash drive, $49.99.
Well, lots more. Browse around TigerDirect for everything from laptops to TVs and see what you can spot.