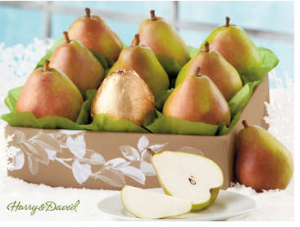 LivingSocial is selling vouchers for a 5 lb box of Royal Riviera pears for $13.00 (plus shipping over on the H&D site).
…And…
Harry & David is offering free shipping on select pears with code pearfree. I'm thinking you probably will not be able to combine the voucher with the free shipping code, but let me know if I'm wrong!
These pears are AWESOME.