Head over to Toys R Us this Saturday 5/4 between 12-2 PM for a free May the Fourth Be With You LEGO Star Wars event while supplies last:
Bring your friends & join the FUN! Build an exclusive mini-version of Jek-14′s Stealth Starfighter, as featured
in The Yoda Chronicles on Cartoon Network airing May 29, 8/7c.
(Thanks, Mission to Save)
Yeah, it's not a sale per se, but more of: Hey, it's finally in stock if you have been waiting.

LEGO Minecraft 21102
, $34.97 with free shipping over on Amazon.
This is a nice price for this IRIS LEGO 6-Case Workstation and Storage Unit with 2 Base Plates
! Just $48.04 shipped, and it comes with six drawers and two building plates. If you have priced out the smaller individual LEGO storage items, you know this is a nice discount.

And corralling all those loose LEGO? Priceless.
(Thanks, Time 2 Save)
Look what's down to $68.40 shipped on Amazon! LEGO Police Station 7498
— and trust me, this is a good price for this one.
Mr. 6 has this. Well, it's currently disassembled and in smaller creations everywhere, but you should have seen the Chanukah joy.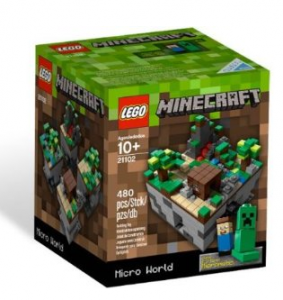 I'll just keep bumping this post up as new when it comes back in stock. Like today 3/23!
As always, Amazon prices can change quickly. This has been bopping in and out of stock, and if you see it jump crazy in price, it went out of stock and defaulted to a higher priced third party seller.
The other LEGO deals I posted earlier today are already up in price, but this LEGO 10×10 green building plate is now down to $4.99. It's an add-on item, so ships free with $25 purchase.
These are useful to go with the tub or other loose pieces, or if you are building your own LEGO table! As always, Amazon prices can change quickly — I've seen this one bopping all over the place lately.
(Thanks, Fibroconfessions)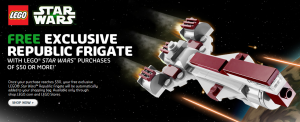 Over at the LEGO store online, get a free, exclusive LEGO Star Wars Republic Frigate with your $50 LEGO Star Wars order through 3/31 or while supplies last. They're also doing free ship at $75 right now!

They have some kind of neat and harder to find items — like Anakin's Jedi Interceptor 9494 for $39.99 (which is $60 on Amazon!).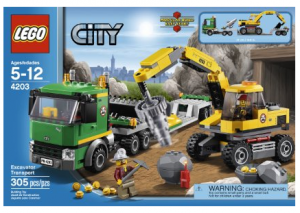 And while we're on the subject of LEGO — this LEGO City Excavator Transport is down to $29.56 on Amazon, with FREE super saver shipping! That's over half off list price, and it looks like a pretty cool set.
Prices on Amazon often change quickly.
(Thanks, Hip 2 Save)
This 405 piece LEGO ultimate building tub set is down to $19.97 on Amazon, and eligible for Prime or free super saver shipping. You know they are all going to end up mixed together anyway…

OUT OF STOCK.
Here's another one from Kevin, who is all over the deals today! LEGO Birthday party kits for 10 kids are half price over at the LEGO store online, at $19.98.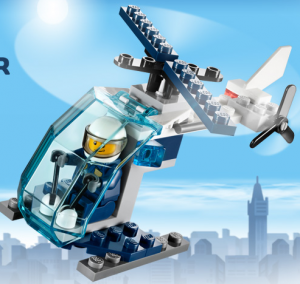 Plus, if you spend $35 or more, you automatically get a free LEGO City Police Helicopter added to your cart.
Shipping is a flat $4.95 on orders under $25, and $6.95 on orders $25.01-$50.00.