Reminder:
Check Target Cartwheel every day for the "50% off Toy of the Day." Each day through 12/24/14 Target is offering one toy at 50% off. In store only!
Round-Up of Ongoing Deals:
Nivea Lotion .89c through 12/27
Zombie Robot $29.98
Current Target Cartwheel Offers 30% or Better:
(Check Cartwheel for additional offers less than 30% off.)
50% off Toy of the Day 12/21 ONLY: Hot Wheels Flying Car, $19.99 after 50% off
50% off Juicy Fruit Chews 40pc Bottles
50% off Barbie Fashion Design Maker Dolls
50% off Project Spark Video Game for Xbox One
50% off Stok Drum Charcoal Grill
50% off Pokemon Deck Box
50% off Simply Balanced Coconut Water
50% off Disney Sophia the First Toddler Sleep Gown
50% off Watch Dogs for Xbox/Playstation/PC
50% off Dentyne Multipacks
50% off Windex Touch Up
50% off Skullcandy Soundmachine
40% off Dunkin Donuts Seasonal Coffee (stack below)
40% off TheraPearl Eye Mask
40% off Kids' Holiday Drink & Dinnerware
40% off Wolfenstein: New Order for PS3/PS4/Xbox One/360
40% off Skittles Holiday Bank
40% off Starburst Jellybean Filled Cane
40% off Marvel & Star Wars Dice Games
40% off Stove Top Stuffing (on sale $1.29- 40% Cartwheel= .75c each)
40% off Trackmaster Engines Gift Pack
40% off Wrigley Gum Heritage Tins
40% off Yoobi School, Art & Office Supplies (exp. 12/22)
40% off BoomCo Dual Defenders Blasters
40% off Badminton Sets & Accessories
40% off BoomCo Twister Spinner Blaster
35% off Stok Gridiron Portable Gas Grill
35% off My Little Pony Card Sleeves
30% off Rubbermaid FastTrack Accessories
30% off Laugh & Learn Learning Gift Sets
30% off Fisher-Price Little People Giftset- 3 styles- fire truck shown
30% off Panasonic TS25 Waterproof Camera
30% off Hormel Side Dishes
30% off Bella Dots 2.0 Toasters
30% off Laugh & Learn Love to Play Sis
30% off Emerald Holiday Glazed Nuts
30% off Toddler Boys Holiday Character Trees
30% off Embark 8 Person Dome Tent
30% off Trident Unwrapped Gum Bottles
30% off All Entertainment Stands
30% off Celestron Flashlight with Charger
30% off Franklin Sports Foosball Table
30% off BIC Soleil Glow Women's Razor
30% off All Electric Scooters (ad shows $179.99 for Razor MX400 Dirt Bike or Pocket Mod Blossom = $125 each after Cartwheel)
30% off Laugh & Learn Love to Play Puppy
30% off All Skateboards
30% off Surprise Slides
30% off Celestron 50″ Refracting Telescope
30% off Crayola Art Activities Sets
30% off Chefmate Cupcake & Cake Carriers
30% off Upholstered Accent Chairs & Ottomans
30% off Talon Twist Coaster
30% off Audi TT Roadster 6V Ride On
30% off Laugh & Learn Smart Stage Laptop
30% off JR Watkins Dish Soap
30% off Librify E-Book Gift Cards
30% off Del Monte Fruit Cup Snacks
30% off Epson WF-3620 Printer
30% off Circo Kids' Furniture
30% off Laugh & Learn Smart Stages Vacuum
30% off Starbucks Dot Collection 2014
30% off BoomCo Farshot Blaster
30% off Graphic Skinz Creation Station
30% off Threshold Metal Ceramic Bakeware
30% off Disney Role Play Games
30% off Disney Planes Sky Race Game
30% off Disney Jake Shook Hook Game
30% off JR Watkins All Purpose Cleaner
And now for this week's best Target Deals!

Gift Cards Deals:
$5 Target Gift Card wyb $25 of Holiday Wrapping Essentials
Includes greeting cards, wrapping paper, gift bags, embellishments & gift tags
Sharpies BOGO50% off

-$1/1 Sharpie 4ct+, excluding promotional packs 12/7SS

Text GIFTING to 827438 for the mobile version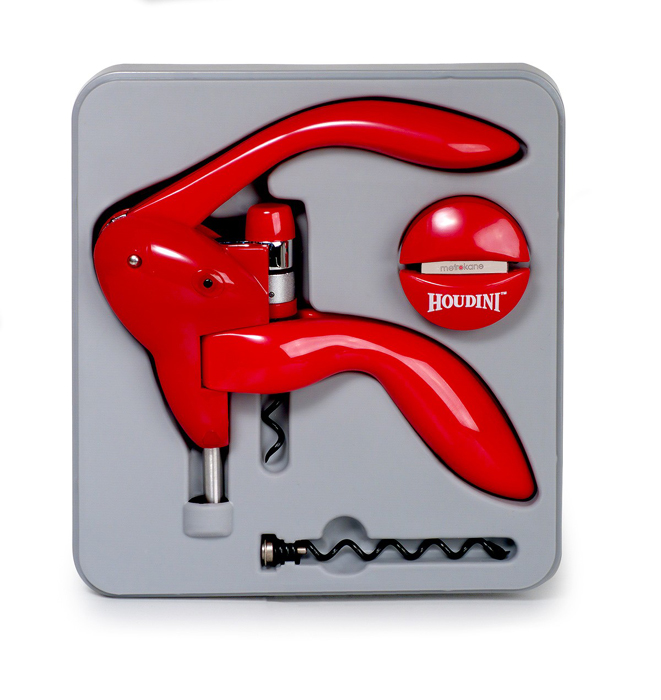 $10 Target Gift Card wyb Vinturi Red Wine Aerator or Houdini Corkscrew 3oc Set for $29.99
-$3/$15 Kitchenware or Small Appliance Purchase Target Coupon
= $16.99 after coupon & Gift Card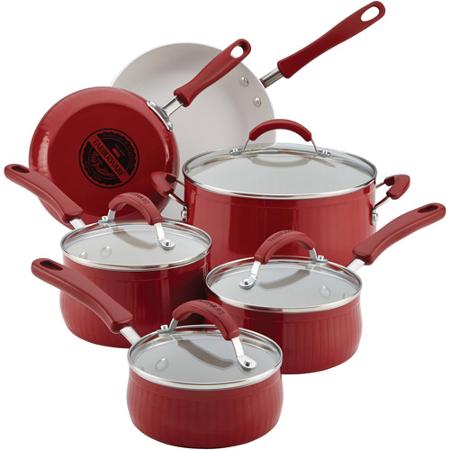 $30 Target Gift Card wyb Select Knife or Cookware Sets
Farberware Non-Stick Cookware Set $99.99
-$5/$35 Kitchenware or Small Appliance Purchase Target Coupon
= $64.99 after coupon & Gift Card
$30 Target Gift Card wyb Keurig 2.0 K400 Coffee Brewer $159.99
(limited quantities, no rain checks)
***Price match at Amazon for $144.99***
-$5/$35 Kitchenware or Small Appliance Purchase Target Coupon
= $109.99 after price match, $30 Target Gift Card & coupon ymmv on using price match with Target coupons, though
Deals Using Coupons:
Dunkin Donuts Seasonal Coffee TPC thru 12/27, $6.99 for 11oz bag
Buy two = $13.98
-40% off Target Cartwheel
-$1.75/2 Dunkin Donuts Coffee
=$6.65 for two, or $3.33 each
Keebler Town House Crackers or Club Crackers, $1.50
Buy 2 at 2/$4 & use the $1/2 Keebler Crackers coupon from the 12/7RP
=$3.00 for both, or $1.50 each
DelMonte Canned Vegetables .40c
Buy 4 Del Monte Canned Vegetables 14.5oz to 15.25oz .59c each
-10% off Target Cartwheel
-.40/4 Del Monte Vegetable Can, 11/9SS
=.40c each after all offers
Campbell's Cream of Mushroom or Cream of Chicken Soups .43c each
Buy 5, 2 or 3 of both varieties, at .75c each
-20% off Campbell's Cream of Chicken Target Cartwheel (limit 2)
-20% off Campbell's Cream of Mushroom Target Cartwheel (limit 2)
-$1/5 Campbell's Condensed "Great for Cooking" Soups
= .43c each wyb 5
Fresh Produce Deal Idea- Cuties & Cranberries
Buy 1 Cuties $3.99 for a 3lb bag
Buy 2 Ocean Spray Cranberries $1.99 for a 12oz bag
=$7.97
-$1.50/$7 Produce Purchase Target Coupon or text OFFERS to 827438 for mobile version
-.50/1 Cuties 12/7RP
-$1/1 Ocean Spray Cranberries Facebook Coupon, print two
=$3.97 for all three (note- not all stores carry the same brands, so Clementines & Ocean Spray may not be your store's brands)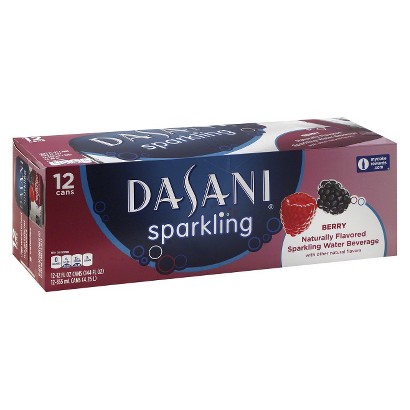 Dasani Sparkling Water 12pk cans, $2.60
TPC for $3.99 this week.
-10% off Target Cartwheel
-$1/1 Dasani Sparkling 12pk (ZIP 68130)
=$2.60
This is a great price if you have any festive holiday drinks planned or need to stock your bar!
Brita Pitcher Filter 3pk, $5.00
The 3pk is on sale for $12.00 this week.
-$3/Brita Multipack filters Target Coupon
-$4/1 Brita Filters Multipack 11/16SS
=$5 for Brita 3pk Filters
No Coupons Needed Deals:
B3G1 Value DVD's, $5 each
=$3.75 each wyb 4
Titles Shown in Ad:
Bridesmaids Unrated, Magic Mike, Horrible Bosses, Grown Ups, The Notebook, The Blindside, Forrest Gump, The Hangover 3, Princess Bride, Pacific Rim, Iron Lady, The Dark Night Rises, The Breakfast Club, Grease, Dirty Dancing, Sixteen Candles
Barbie Rapunzel, Space Jam, TMNT, How the Grinch Stole Christmas, Willie Wonka & the Chocolate Factory, The Lorax, Gremlins, LEGO The Adventures of Clinton Powers
Fitbit Charge $129.99
This seems to be on many a wish list this year! $129.99 at Target is comparable to Amazon ($128.99) and about $20 less than anywhere else.
20% off LEGO Sets
Star Wars V-Wing Starfighter $19.99 after discount
Ninjago Nindroid MechDragon $71.99 after discount
Ninjago NinjaCopter $47.99 after discount
$4 Little Toys (aka Stocking Stuffers) 
Hot Wheels 5pk
Take-n-Play Thomas small engines
Moxie Girlz Friends
Shopkins 5pk
My Little Pony mini pets
Littlest Pet Shop Figures
$2 Picture Frames
Select styles, 4×6″
$5 Men's C9 Tshirts
$10 Men's Graphic Tees
$20 Men's Mossimo Jeans
$10 Tech Accessories
Tech Wallets & Cell Phone Cases
$29.99 Women's Boots
End of Season Sale, reg. $39.99-$44.99