If you appreciate discounted tickets to local events, you definitely have to check out this huge Goldstar Memorial Day Blockbusters promo. For Memorial Day, these events are at an even deeper discount than normal — more than 50% off full price. This promo runs through 5/27, so see what deals you can spot!
Goldstar has discount tickets to Oliver! at Drury Lane. $17.50-$24.50 + service fees.
Based on Dickens' beloved character from the novel Oliver Twist, this boisterous musical follows young orphan Oliver from the dreary surroundings of a workhouse to the streets of Victorian London, where he unwittingly falls in with a gang of pickpockets. Featuring memorable songs like "Food, Glorious Food," "Consider Yourself," "Where Is Love?" and "As Long as He Needs Me," the endearing tale tackles relatable themes: the search for love, the triumph of right over wrong, the hope for a better world, and the belief that life is worth living. Oliver! premiered in London's West End in 1960, debuted on Broadway in 1963, and was made into a musical film in 1968.
See the Jonas Brothers at the Charter One Pavilion!  If you missed out when I posted earlier because the discount tickets sold out, Goldstar just added more seats today for the July 10 show — so try again!
Today only, pick up tickets to the Chicago Green Festival on Goldstar for as low as free + $4.50 service fee.
Navy Pier is always an exciting place, but for one weekend in May it'll be the site of the Chicago Green Festival, the nation's largest and most dynamic sustainability event. You'll have the chance to hear from leaders in the social justice and environmental community, including speakers, entrepreneurs and activists such as former CNBC host Dylan Ratigan, Marianne Williamson, Emmanuel Pratt, Danny Seo, Democracy Now! host Amy Goodman, Greg Palast and John Perkins. There's also an organic beer and wine garden featuring exclusive performances from local DJs, as well as yoga classes, cooking demos, a bike-repair workshop, art installations, a unique marketplace featuring the latest and greatest in sustainable products and services and much more. Bring the kids too, and they can get in on the act in the Green Kids Zone. There's so much to see and do that you might want to go both days — and fortunately your ticket is good for the entire weekend!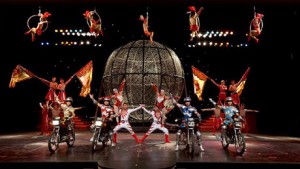 Fun! Cirque Shanghai is coming back to Navy Pier this summer with a new show: Dragon's Thunder! Goldstar has discount tickets: $16.50 + service fees.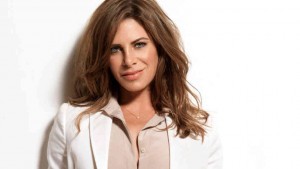 And Goldstar has tickets to the Jillian Michaels Maximize Your Life tour for $33 + service fees.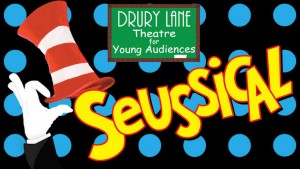 This looks like such a fun one! See Seussical the Musical at Drury Lane Oakbrook for just $6.00 + service fees.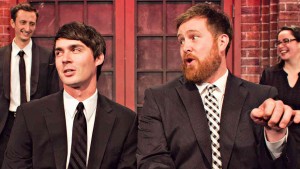 How about some Second City Improv at the UP Comedy Club? Just $6-$10 at Goldstar, + service fees.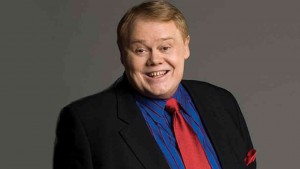 Lots and lots and lots of discount comedy tickets at The Improv in Schaumburg from our friends at Goldstar, home of discount event tickets galore:
Some are as low as FREE — you just pay service fees. No joke!

Today over on Goldstar, they are featuring discounted tickets to Cole Porter's Anything Goes!
Plus, other nice discount ticket deals still running, as well as some discounts for upcoming summer events: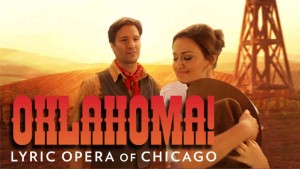 OOOOOOKLAHOMA! from the Lyric Opera of Chicago.
Discount NBA playoffs tickets: Miami Heat vs. Milwaukee Bucks.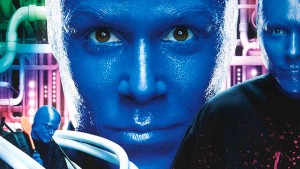 Blue Man Group at the Briar Street Theatre.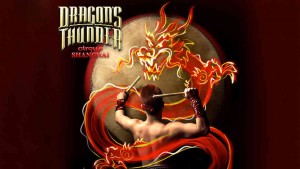 Cirque Shanghai returns to Navy Pier with Dragon's Thunder!
See the Jonas Brothers at the Charter One Pavilion.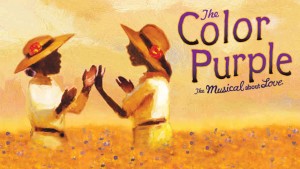 The Color Purple is coming to the Mercury Theatre this summer.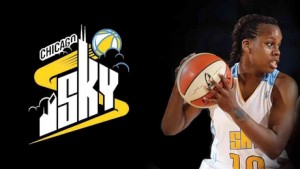 Or how about some WNBA action? See the Chicago Sky at the Allstate Arena.
So what I'm saying is
… Goldstar is the place to go for discount tickets right now! Check out their summer preview of other hot events here.