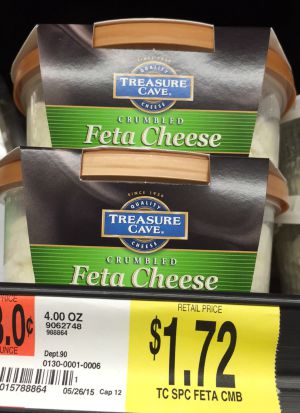 I don't often shop Walmart but had to stop there today for something, so here are a couple things I saw. First up: Treasure Cave crumbled feta for $1.72 (in the regular cheese section — other varieties were $2.98 in the deli cheese section). Print this $.50/1 Treasure Cave coupon to get yours for only $1.22.
They also had the basic plastic kiddie wading pools out front clearanced at $.96 (Villa Park store). I'm not sure what happened to that photo, but apparently my phone was jumping on a trampoline or something when I took it.
Check the clearance bread cart — which was nowhere near the bakery, but back by the milk. I spotted Udi's for $1.49, 8 pack hamburger slider buns for $.60, garlic bread for $.50 and more.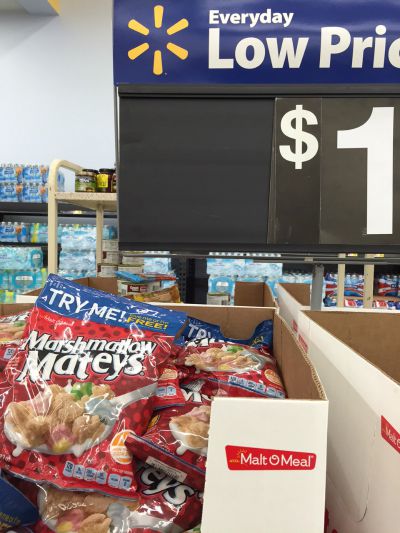 Bags of Malt-O-Meal cereal for $1.00, with try me free rebate things on them. (Probably not worth the stamp at just $1.00, though!)