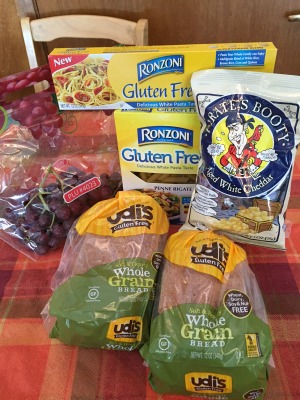 I stopped by Ultra Foods for Udi's today, since we are down to our last loaf of gluten free bread here… Come oooonnnn, huge GF bread stockup sale!

2 Udi's gluten free bread, $7.98. Used two $1.00/1 printable coupons.
2 Ronzoni gluten free pasta, $2.00. Used two $1.00/1 printables.
Grapes, $1.16.
Clearance Pirate's Booty, $.50.
Paid $7.84. I'm so sad the self checkouts are gone from the Lombard store in their huge remodel, it takes forever to check out now!