So Trish and I took a Target field trip this morning — decided to try the SuperTarget in Hillside, which had higher tax than my less-super Target, but lots of clearance meat and a much better variety. Also, the Driscoll's strawberries that I picked up yesterday at 2/$4.00 were 2/$3.00 at this store, bonus! And I figured out how to remember to take their surveys for coupons, since I keep discarding the cartons before getting around to it — as soon as I got home, I took pictures of the codes on the bottom of my strawberries, which I'll delete after I do the surveys, lol.
Jimmy Dean sausage rolls are $2.99. There's 10% off on Cartwheel, a $.55/1 manufacturer coupon in the 4/6 RP, and a $.75 Target mobile coupon (text RECIPE to 827438). Works out to $1.46 after all discounts, so a nice thing to throw in to help get up to the $10/$50.
McCormick spices were 10% off — not huge savings, but use the $.75/1 in the 4/6 RP.
Crisco oil is on price cut for $2.79 and there is 10% off on Cartwheel.
Big things of PAM were $2.69, small were $2.49. There is 15% off on Cartwheel and $.30/1 in the 4/6 SS. I bought a $2.69 can and it came to $1.98 after both.
Van's pancakes were $2.50. There was recently a $1.00/1 on Mambo Sprouts, if you still have it.
The quart of Market Pantry half & half is $1.82, and there's 5% off on Cartwheel to drop that to $1.72.
Annie's mac & cheese boxes were $1.25.
What we got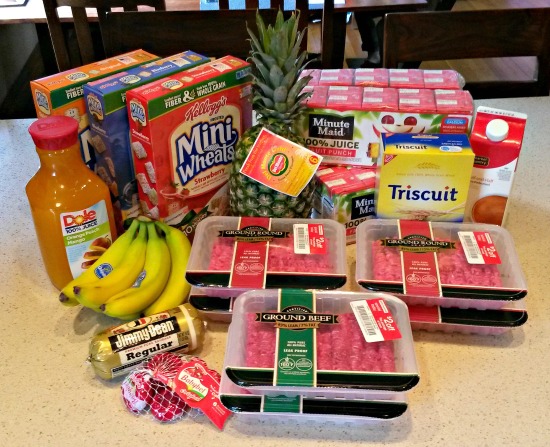 Trish spent about $21 after all coupons, discounts, and REDcard. I really need to get a REDcard. I never bothered in the past since I shopped Target so seldom, but the past couple months I've been there almost every week.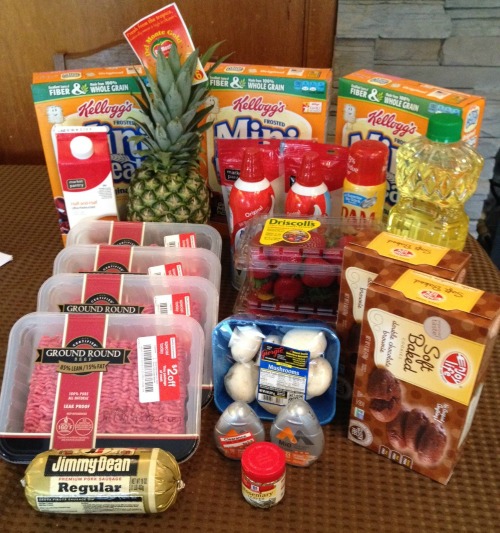 I spent about $24 after all coupons, discounts, and no REDcard. The Enjoy Life cookies were $1.06 on clearance! They also had a bunch of both 93% and 85% ground beef with $2.00 off stickers, all exp. 4/17.
So, how'd we do?