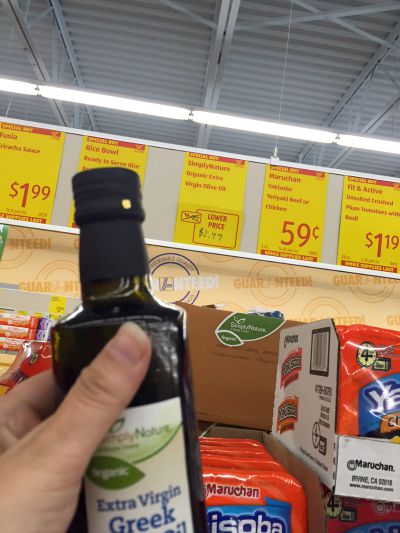 .. and then went to ALDI. I was just thinking I needed to buy more olive oil soon, and the Villa Park ALDI on Roosevelt today had organic extra virgin Greek and Spanish olive oil on clearance for $2.49. So I kind of bought six bottles. (This made up for the insane road construction getting there — Roosevelt down to one lane from three, fun times.)
Now I will wish for a deal on shredded cheese and Purina ONE cat food. How about you?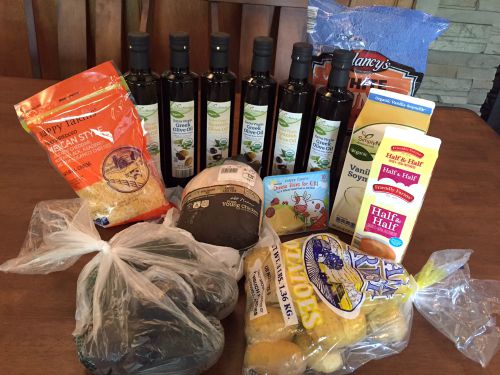 My store still had a stack of the ads ending today with the $3.00 meat coupon. I just got tomorrow's ad in the mail and it does not have another coupon, so you might want to grab an ad if you are out today, as the coupon is good through 9/8. So $15 in olive oil and 3 lbs of expensive-but-don't-want-to-make-another-stop-potatoes later, I managed to spend an unprecedented $31.82 at ALDI today…
3 lbs Yukon Gold potatoes, $2.79.
Organic soy milk, $2.19.
Half & half, $1.89.
One of those natural-ish whole chickens, $5.20. Used the $3.00 meat coupon.
12 oz shredded cheese, $2.49.
Kids cheese slices with animal faces (lol), clearanced at $.99.
Tortilla chips, $.79.
6 bottles organic olive oil, $14.94.
6 avocados, $2.94.
Spent $31.82.