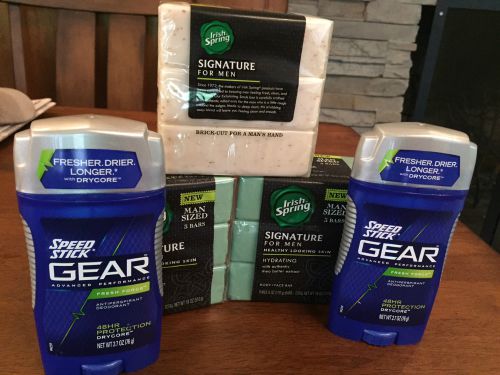 CVS sent me a $4/$20 coupon in email this week. OK! The "man sized" shea butter and exfoliating soaps still crack me up, but be that as it may… 😉
Three 3 packs Irish Spring Signature for men bar soap, $12.00. Used three $2.00/1 coupons from the 7/26 SS.
2 Speed Stick Gear deodorant, $8.00. Used BOGO from the 7/26 SS.
Used the $4.00/$20.00 email coupon and paid with $1.00 ECB + $6.32. Got back $10 ECB for a net profit of $2.68.