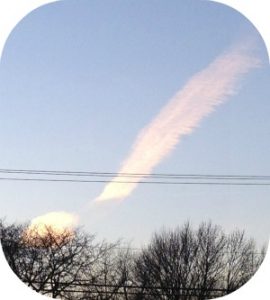 The other day I posted asking what you guys were still looking for a deal on — I thought it would be useful to round up the comments here so that we can help each other, and I've made suggestions where I can. Suggestions on any of these? Please comment here and let's help each other out.

Baby Food
Nikki is looking for deals on purchased baby food, not make your own.
Baby monitor
Jen is looking for a baby monitor, but not a fancy video one. Maybe check garage sales, Once Upon a Child, or Goodwill — I've seen these a lot, if you don't mind used. Here are  a couple on Amazon — there are cheaper ones but they have horrible reviews.
Cell phone family plans
Who has recommendations? LovinSavin asks: "Comparing cell phone deals with family plans. I was thinking of doing the Wal-Mart card for unlimited talk and text but then I can't add family members."
Contact solution
Christy is looking for: "Contact Solution. I am completely out! I haven't seen a free deal at Wags or CVS in a long time."
Not free, but at Menards today: Clear care or opti-free contact solution, $7.99 get $2 rebate limit 2 total. $3.00/1 Clear and $3.00/1 opti-free in the 4/13 SS1.
Garbage bags
Valerie is looking for: "Garbage bags. Down to my last few boxes from a really good Dominick's deal a few years back

"
There's $1.00/1 Hefty in the 4/13 RP — so maybe wait for the next spend $15 get $5 ECB CVS deal.
In the 4/13 SS1 $1.50 off 25ct. or larger Glad trash bags (TARGET coupon). In the 3/2 SS: $5 off a Clorox and Glad purchase of $25 or more: wipes, sprays, toilet cleaners, trash bags. Excludes Clorox Disinfecting Bathroom cleaner, bleach, and laundry care items (TARGET coupon). There is also 10% off Glad trash bags to load on Target Cartwheel today.
Hidden Valley Ranch
Nora is seeking: "Hidden Valley Ranch dressing." I'd say we'll start to see a few more coupons and sales on this as we get closer to Memorial Day — for some reason it's always associated with grilling season, though never really "cheap."
Internet service
Peaches is looking for a cheaper Internet plan than AT&T DSL for $38.00.
For those of you with kids, Priscilla comments: "Don't forget if your kids qualify for reduced or free lunch you should qualify for Internet Essentials through comcast for 9.99 a month internet." Here's the info on Comcast Internet Essentials.
Magnum
Diane would "like a good Magnum sale for all those $1.25 coupons!" No kidding — it keeps resetting! Print $1.25/1 here (ZIP 99218 then reload). They're $3.00 at Meijer this week — anyone spotted anything cheaper?
Veggie burgers
Deb is looking for a sale on veggie burgers. Melissa shared a Target deal that ended the 19th, and there is also a new national Catalina on MorningStar that starts Monday: MorningStar Farms (4/21 – 5/18). Buy 3 & get $2 On Your Next Order.Buy 4 & get $3 On Your Next Order. Buy 5 or more & get $4 On Your Next Order. Also:
Wireless printer
Diane is also looking for an all-in-one-wireless printer. Here's one idea: