What's for dinner? Week of 10/22/23 — No formal meal plan this week, but here are a few of the things I'm making. I'd love to hear what's on your menu, too!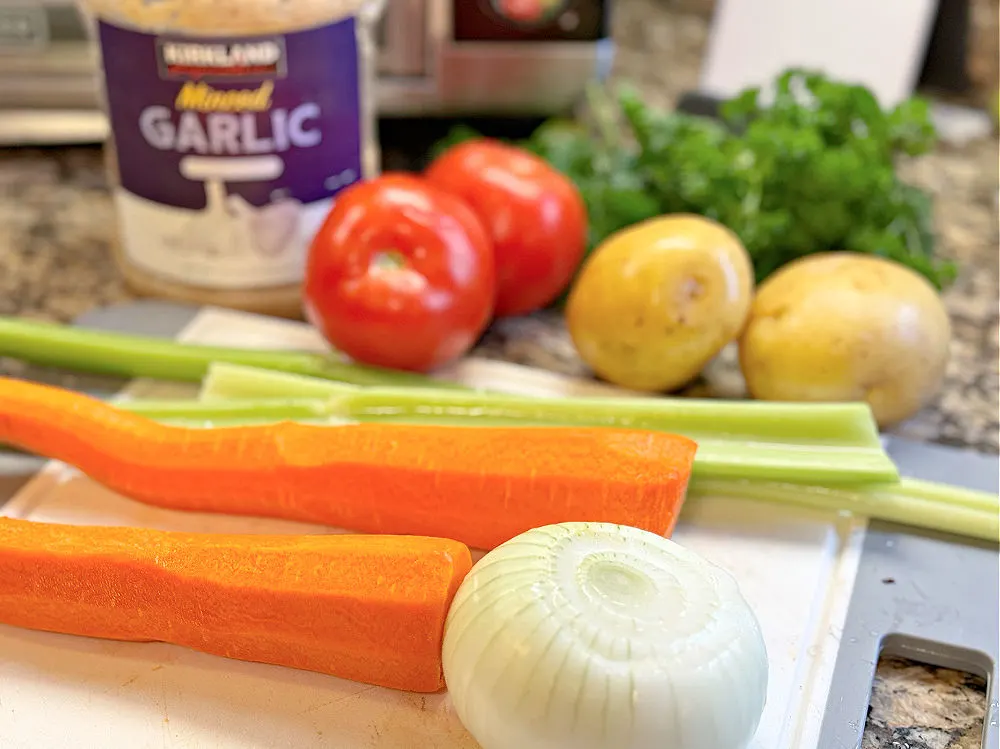 Happy Sunday! Who else is sitting down today and thinking about their meals for the upcoming week? This weekend I already made a huge pot of minestrone, which I just kind of threw together because I was inspired by the parsley that's been going nuts in the cool fall weather. (Next time, I'll jot down notes about quantities so I can post a formal recipe for you — it's SO good, but I didn't measure anything…)
The leftover soup will work nicely for our lunches over the next couple of days, but now it's time to meal plan out the rest of our dinners.
What's for dinner this week?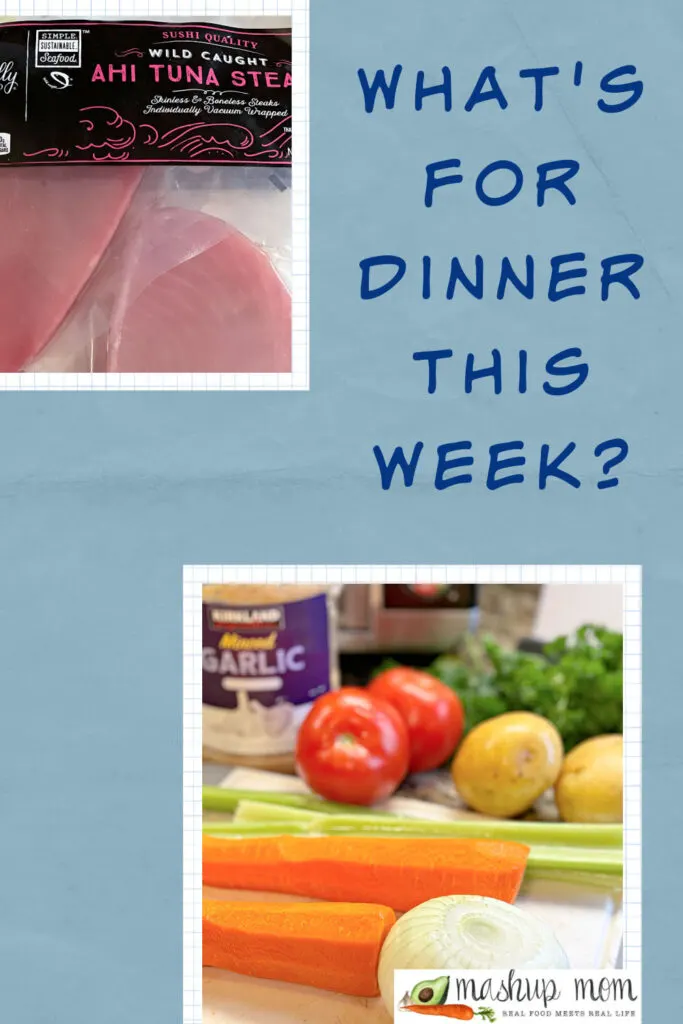 Still working on it, but so far I have:
Poke bowls — Made with the frozen ahi tuna & avocado that's on sale at ALDI, along with edamame from the freezer, cut up seaweed snacks, green onions I grew from scrap and replanted outside, shredded carrots, and the last of the garden peppers.
Salsa chicken tacos — Made with loss leader chicken from my local grocery store, the other half of a big pack of tortillas from Costco, and more of that sale avocado.
The next night, I'll turn some of the leftover salsa chicken into either enchiladas or taquitos, using more of that giant pack of tortillas.
So, I thought I'd also throw this week's meal planning discussion open to the rest of you. What are you having for dinner this week? I'd love to hear about your own plans, and get some new recipe ideas to incorporate into ours.