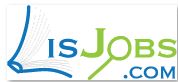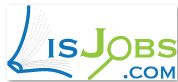 Welcome, LISJobs.com visitors! So you might be wondering: How did you end up here? Well, since I stopped updating LISJobs several years ago, it seemed high time to take down that crumbling edifice: The LISJobs.com site came down in 2016.
Still looking for a library job? I suggest INALJ.com.
Here's what I'm doing now
Were you looking for Rachel? This is where I hang out now (speaking of alternative careers)… I've been using my ninja librarian skills to run Mashup Mom since 2009. Welcome! Please stick around and browse a bit, since there's something here for everyone — affordable family recipes, weekly meal plans, frugal living tips, and… cute cat photos.
(OK, not library jobs… but other things for everyone!)
But wait, there's more