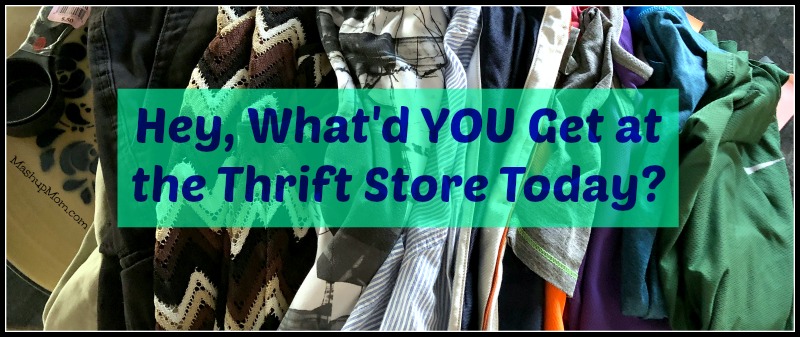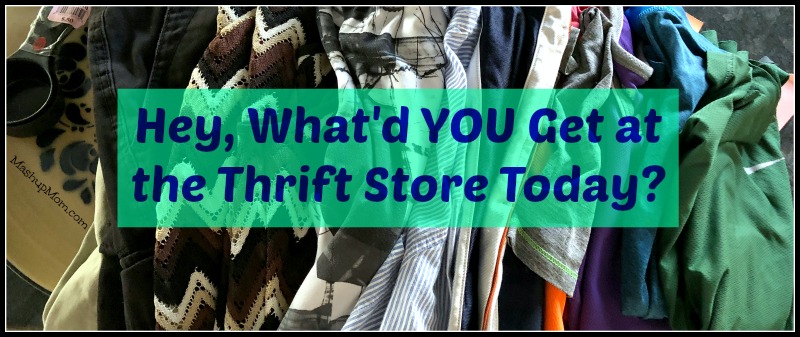 Let's take a break from talking about food for just a moment so that we can talk about one of my other favorite things… thrift store shopping! Because you never know what you'll find, and because I'm all about both the bargains and the serendipity.
The 15th of every month is tiered discount day at my local Goodwill stores, where if you're a (free) rewards member you get 15% off when you spend $15, 20% off when you spend $20, and 25% off when you spend $25 or more — plus, when you spend… $20? $25? they give you a second 20% off coupon to use over the next few days. (I kind of spent more than that today, so don't remember offhand, even though they announced it about 600 times while I was in the store. 😉 )
Because the kids keep growing!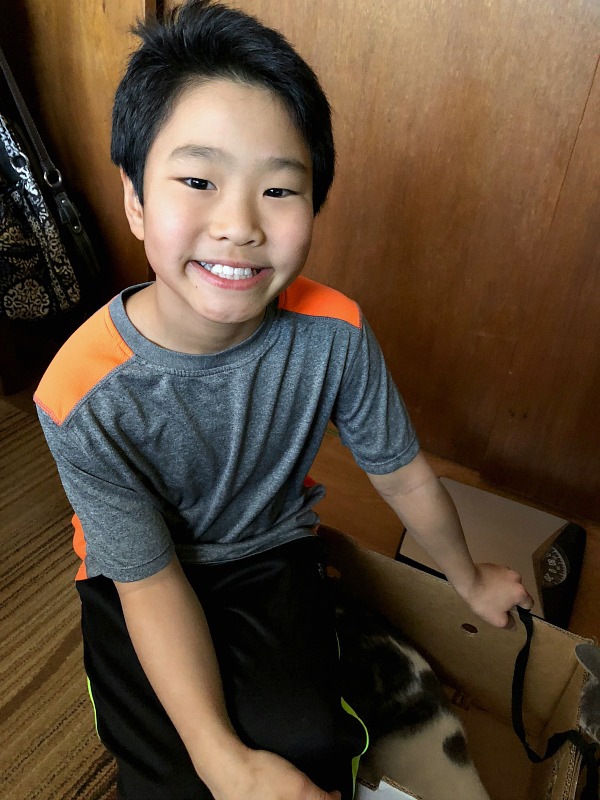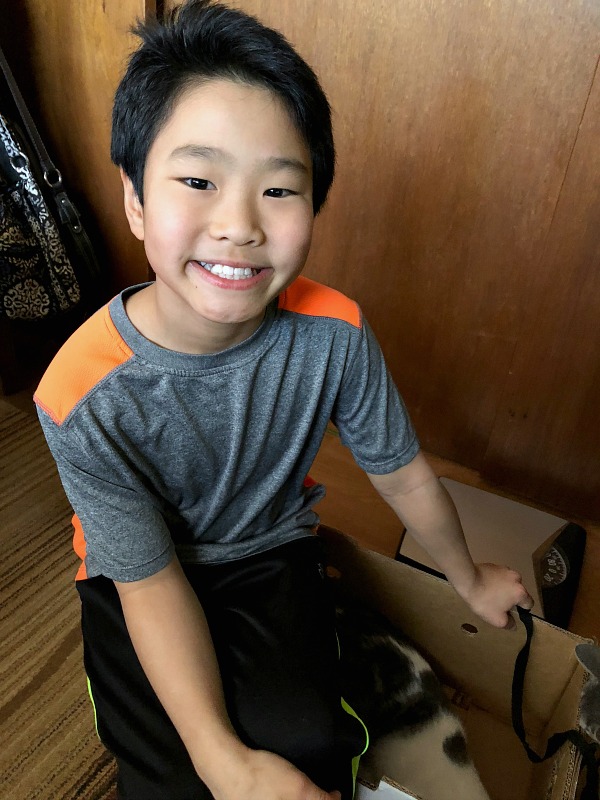 Here's Mr. 11 sporting one of his new athletic shirts, since this is all he ever wants to wear, lol. (Is he looking older all of a sudden, or is it just me?) Because they keep growing, for some reason… I took advantage of today's discount to pick up a few things for the kids (and a few for me, too, because that's the prerogative of the one who does the shopping, right!?).
Today's Goodwill trip
One platter (that matches some plates I already have).
A couple of measuring cups, since I keep losing 1/4 cup measures somehow.
One dress, (clearly) for me.
Two pairs of shorts for High School Guy.
One shirt for High School Guy.
Three shirts for Mr. 11.
A pair of shorts for Mr. 11.
Capri leggings, because I recently started up yoga again.
Two athletic-type tanks, also for yoga.
One long sleeved shirt for me.
All that for $44.03 out the door after the 25% off discount. Although I hate how crowded the store is to navigate through on the 15th, these monthly discounts help bring Goodwill prices more down to where thrift store prices should be — since they seem to be creeping up higher lately…
No worries…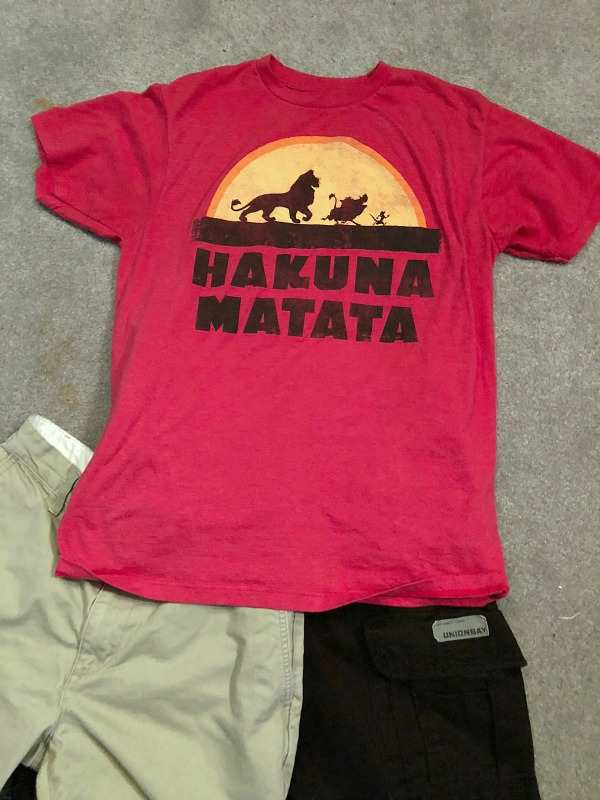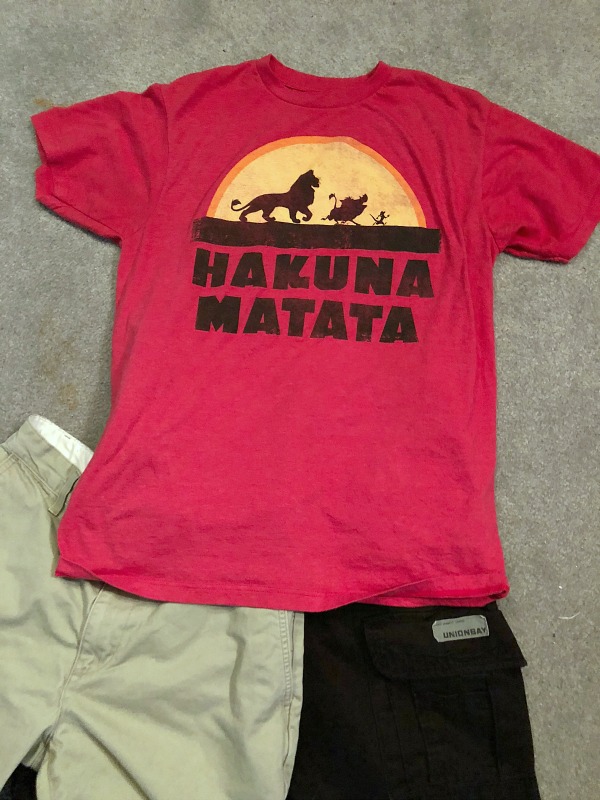 When High School Guy was a mere preschool lad, he used to be obsessed with the Lion King movie. So, of course I couldn't pass up this cheerful "Hakuna Matata" shirt in his size, plus a couple of pairs of shorts that will hopefully fit him now that he's outgrown most of last year's. (Shh, he'll be surprised by this ensemble when he comes home from IMSA this weekend…)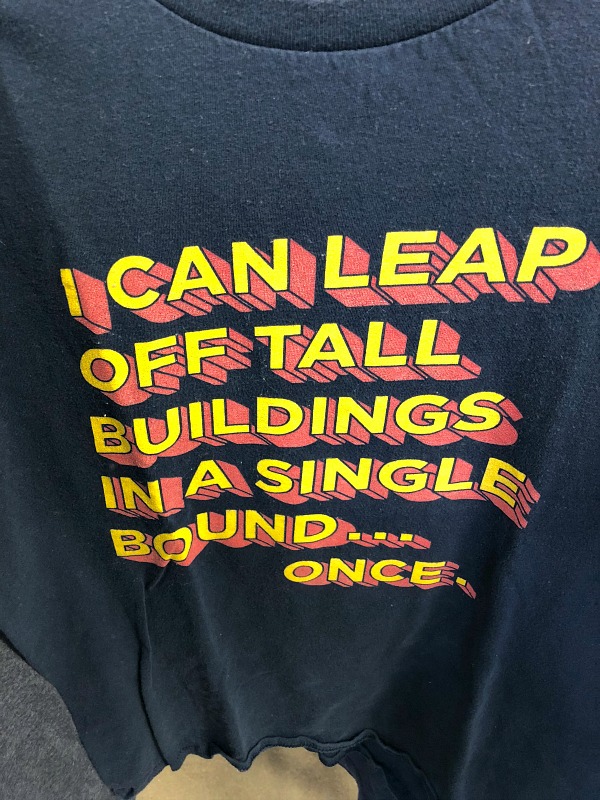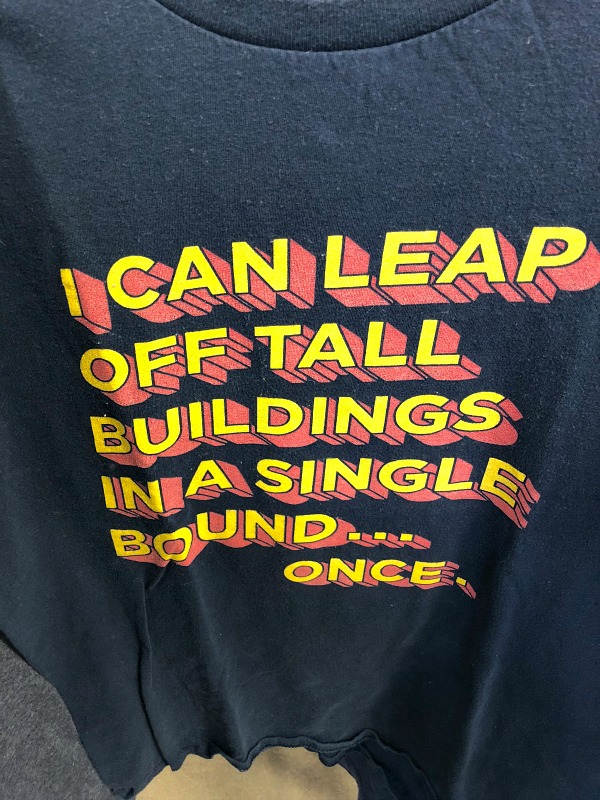 And above? This is the shirt that I did not get him!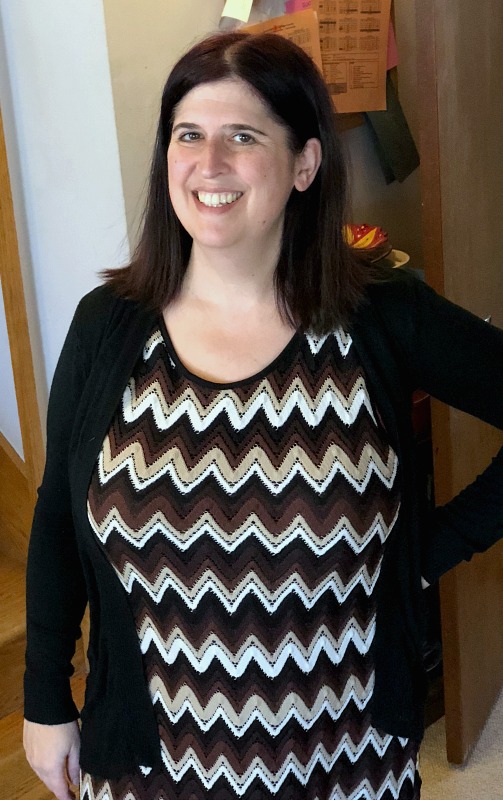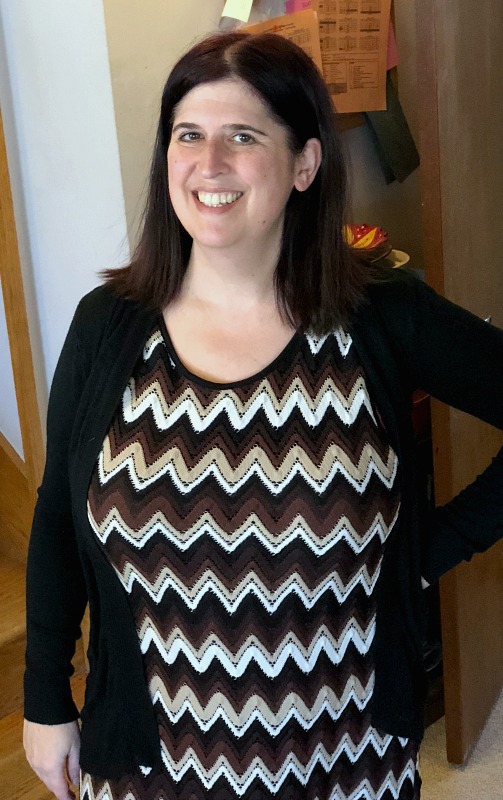 And because it's not all just for the kids, Mr. 11 took a quick photo of me trying on my new dress here (after washing it well) — I don't know why, but it spoke to me!
So what did you pick up at the thrift store lately?
I love hearing about your finds, too — so let me know: What did you pick up at the thrift store lately? Any especially exciting finds? Tell us all about them!