It's our weekly roundup of Weird Amazon products — what fun! This past week of April 17, 2023 featured a gnome-eating dinosaur, a stackable Tetris lamp, and so much more.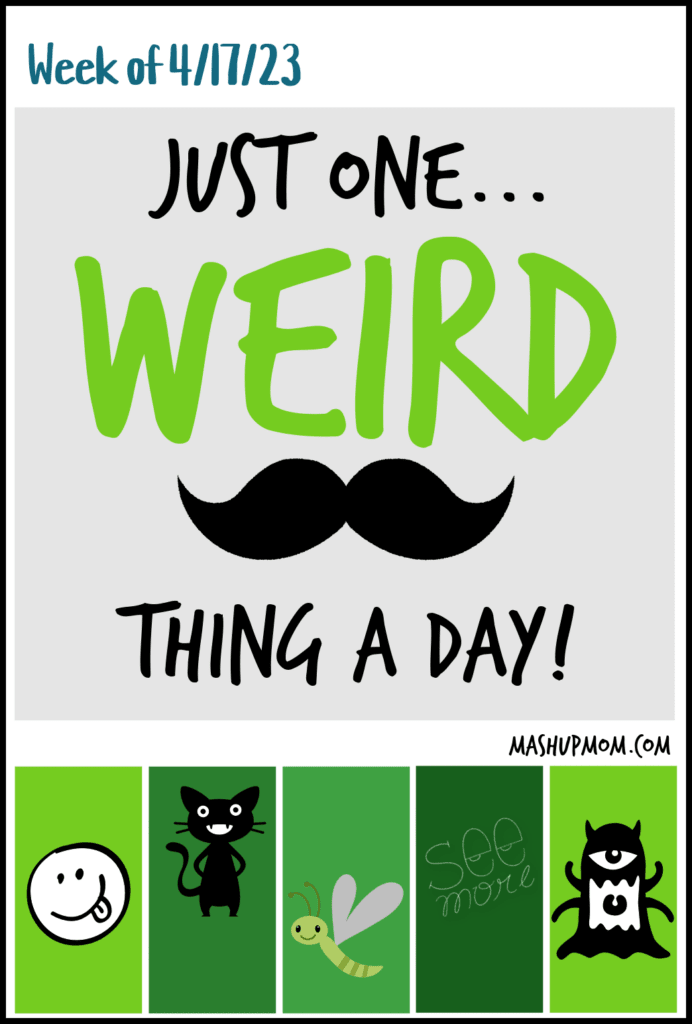 Let's have a bit of quirky fun today, shall we? Each morning, the Mashup Mom Facebook page features one new weird, cute, whimsical, or just plain strange Amazon product. Each Sunday, we round up the week here. Enjoy!
What's your own fave fun find this week?
Weird things on Amazon this week
Just what your garden needs this year — a dinosaur eating gnomes! This yard decoration T-rex really seems to have his little hands (and mouth) full…
Question: What kind of room would you need to appropriately display a baked beans throw blanket?
Math earrings, of course. I mean, who among us wouldn't want to show their love for geometry by dangling a compass from their ear…
Music lovers: Need a six-piece set of guitar & treble clef spoons to stir your coffee or tea?
There are many days when this mini carafe style coffee mug would seem eminently appropriate.
Meow! Is it a cute kitty tunic, or is it an alien ripping out of your chest? You decide: Happy Caturday.
If you're a cat person, don't miss the ongoing adventures of The Notorious Bad Kitty Lucy and friends!
Light up your life with a stackable LED Tetris lamp night light, why don't you? Power is via USB, and it says: "The LED lights up when the parts are stacked together; the lights go out when disassembled."
More weird Amazon products here next week
Come back next week for a brand new roundup of weird Amazon stuff! Or, head over to Facebook every morning to check out another fun find to start your day out with a smile. (Of course, you'll also find much, much more over there — I'd love for you to come join in conversation with us.)
As an Amazon associate, I earn from qualifying purchases.