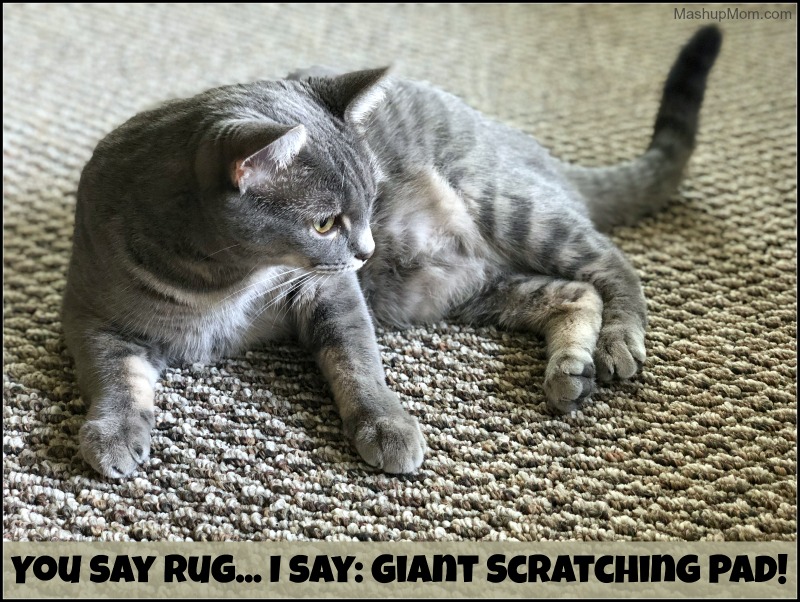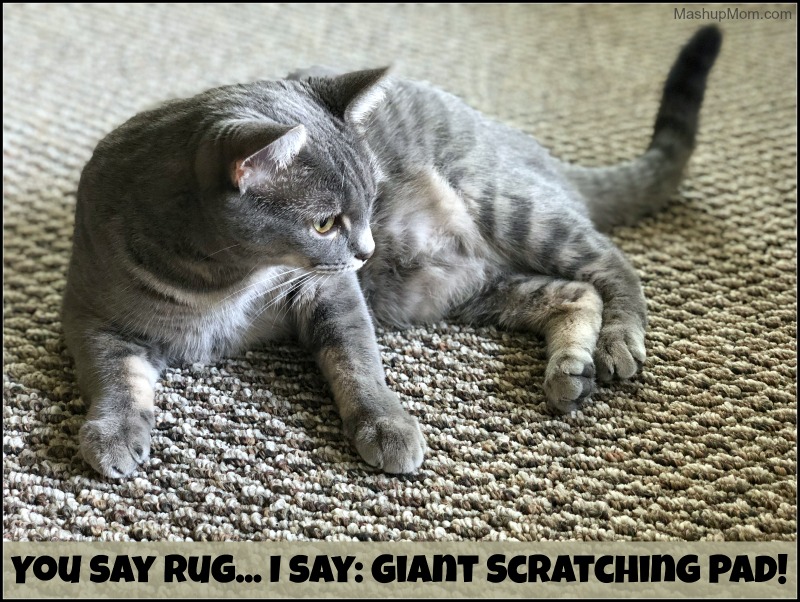 Welcome back to Caturday with The Notorious BKL and Friends: Teeny Tiny New Rug Edition. It's the post itself that's teeny tiny because I've been running around all day here; the rug itself is actually a handy 5×7 area rug that I impulse bought for $19.99 at ALDI today. But I probably didn't think this purchase through as well as I should have,  because Bad Kitty Gnocchi is pretty sure that I actually picked her up the best giant scratching pad ever.
In this war between my new rug and her sharp little claws, Gnocchi will eventually prevail. At this point, it's really more a question of how long it will last.
Sigh… thisiswhywecan'thavenicethings.
😉
And while we're on the subject of things I bought this week…


So I picked up three pairs of back-to-school shoes, because they were on sale online at Target last week. Target shipped these in a box large enough to fit my eleven-year-old, and here's the photographic evidence to prove it! I do a lot of shopping online, but have been reading lately about how much packaging waste we create from the shipping materials. While I reuse and pass on as much of the packaging as I can, I still end up recycling more than I'd like.
Anyway, packaging like this certainly does not help. Target and Kohl's seem to be the worst excessive packaging offenders in my experience, but what's the most excessively packed item you've received?
So, how's your Caturweek (or cat-free week) going?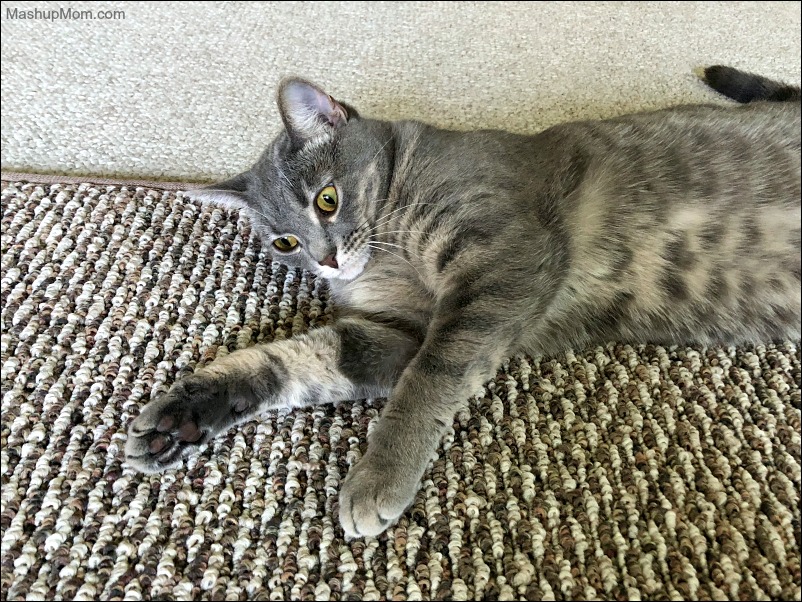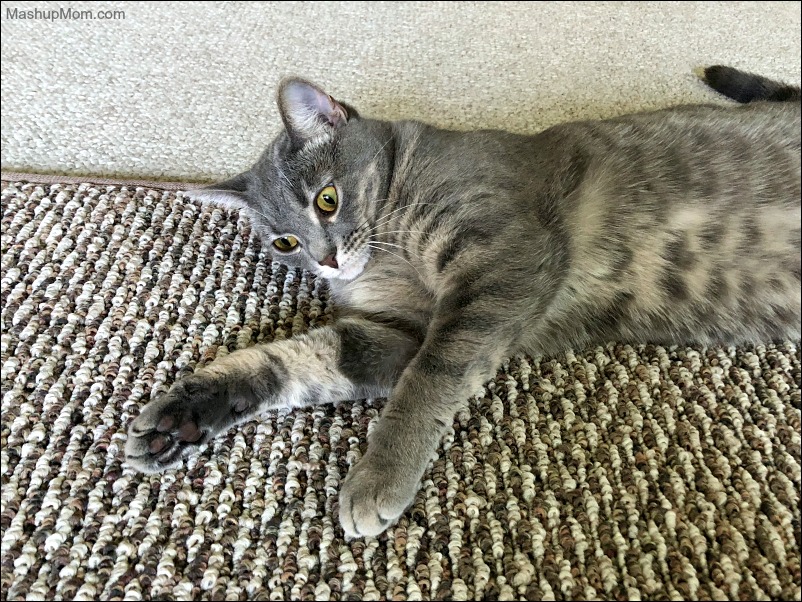 See that expression? That's an "I'm about to start clawing the heck out of this rug" expression…
And that's it for this week's Caturday! So, since that's us for now: How's your own Caturweek (or cat-free week) going? And… Be sure to tune in next time for the next episode in the exciting adventures of the Notorious BKL and Friends.