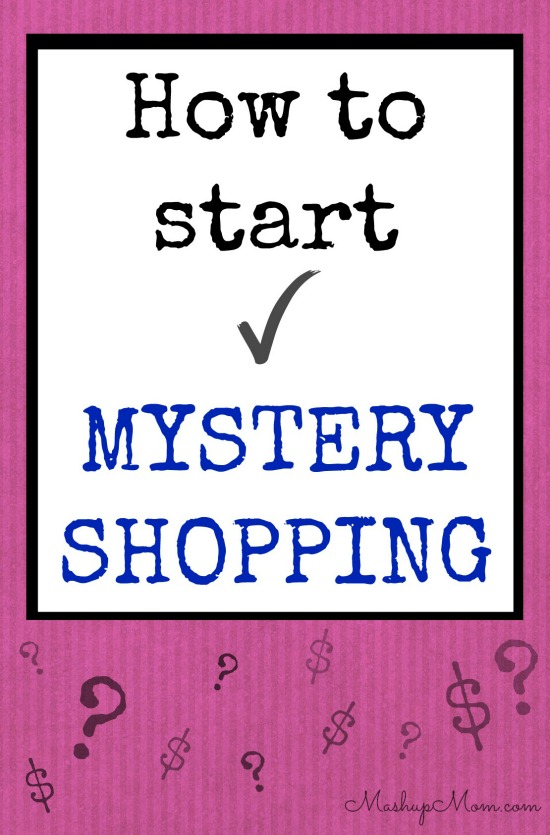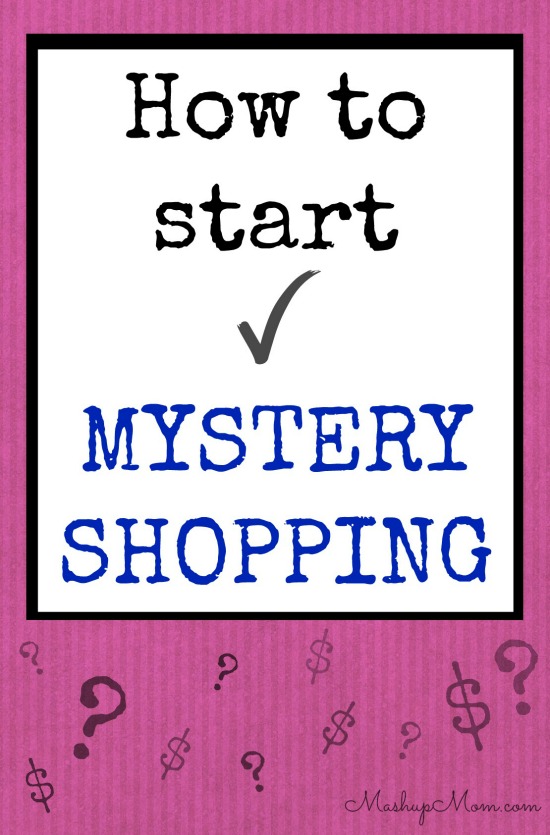 I have been a mystery shopper for about ten years. While I usually shop restaurants, retailers, and vehicle services, I've also done a few more in-depth shops including hotels, theme parks, and loan services. Here are my top tips for how to start mystery shopping.
What is mystery shopping?
Mystery shopping is when someone covertly evaluates a business — posing as an average customer — to gather information on the service provided by employees, the product sold, the condition of the facility, and other variables. The shopper fills out a report, which is then edited and sent to the business. Businesses can use these reports to enhance their site, make staffing decisions, or improve products.
Mystery shopping does not have to be difficult, but it does take time, tenacity, and attention to detail to be successful.
How do I find legitimate mystery shops?
Be aware that there are many mystery shopping scams that may come to your email, or you may see their ads when you search. You should never have to pay money to sign up to mystery shop. Additionally, any organization suggesting you cash a large check as part of a mystery shop is definitely one to avoid.
The first place to start is the MSPA-NA (the Mystery Shopping Providers Association of North America), which is a trade organization for the industry. MSPA-NA also offers training certifications to mystery shoppers for a fee, which may help shoppers be more likely to gain jobs. (I do not recommend the certification; I have it but do not think it has helped.)
Another reputable site that lists mystery shopping companies is Volition. This site also has an active forum where people talk about varying aspects of mystery shopping, and can be a good resource for new shoppers.
A few mystery shopping companies that I have found to offer quality jobs include:
What happens once I apply to be a shopper?
Each mystery company will have its own application. Some require prospective shoppers to write an essay about a recent shopping experience, while others want to know your academic or work background. The company will sometimes approve the application within a day, or it may take as long as a week. If your application is accepted, you are agreeing to work for the firm as an independent contractor.
Once accepted, some companies will send you emails detailing the jobs they need completed. Most also have a "job board," where you can search for open shops based on ZIP codes or city and state.
What kind of companies use mystery shoppers?
Many different types of companies use mystery shoppers, including:
Restaurants: High-end, mid-range and fast food
Vehicle services: oil change businesses, car dealerships, general maintenance facilities
Retailers: mass merchandisers, clothing stores, pet stores, electronics stores, grocery stores, gas stations, thrift shops, cell phone stores
Entertainment: movie theaters, bowling alleys, hotels, amusement parks
Financial institutions: banks, investment companies, pawn shops, payday loan sites
How do I get started? 
When you see a shop listed near your home or job, there are several things to look at. First, check to make sure you are able to complete the shop by the due date. Some shops offer a window of days within which the shop must be completed, others are very precise and strict about the specific day and time required.
Then, look at what will be required. Most shops require you to enter the business and listen or look for certain services to be offered to you. They often want to know the timing of your entrance and exit, and how long it takes to get service. They may also require you to ask employees specific questions and remember the answers verbatim. Some permit you to take notes on a smart phone while you're in the facility, while others expressly prohibit this.
What happens when I get a shop?
Once you find a shop you want, you need to apply and wait to see whether it is assigned to you. This assignment will come by email, which will give you more details. Once you are assigned to a shop, read the guidelines thoroughly and look at the report before going to the store. This will give you important insight into what you'll need to do and remember in order to answer the required questions.
I always rehearse what I need to do in my head before I go in the store, just as a refresher. It's OK to print out the shopping form, but don't take it in the store with you — you don't want to spoil the "mystery" part of your shop! To keep your memory of your interactions fresh, write down as many of the answers as possible right after you leave the store, either on your printout or on your mobile phone or laptop.
Can I make a lot of money mystery shopping? 
Mystery shopping can help supplement your income, but it's not a way to replace a full-time job. Most jobs pay a flat $10-$15, plus reimbursement for any goods or services required for the shop. (For instance, a gas station shop might require you to buy $5 of gas and a small item inside the facility, for which you'd be reimbursed.) Other times, the only "pay" is the reimbursement for a service — for example, a free hotel stay in exchange for a thorough evaluation of many aspects of the service and facility, or a free pizza in exchange for photos of the pizza and a report on the staff and delivery time.
When you first start out, it's a good idea to take shops that have no out-of-pocket expense, or those at a business you already patronize. That way, if you make a mistake and the shop is not reimbursed, you won't be in the hole.
How can I be a successful mystery shopper?
Here are my top five tips for mystery shopping success:
Be persistent!

Join many mystery shopping companies' websites, and check them frequently for jobs in your area. The best jobs may be snapped up fast. If you get an email about a job you're interested in, be quick about submitting the application.

Be knowledgeable!

Carefully read the requirements for each job BEFORE applying, and then again read the guidelines thoroughly before shopping. Missing critical information can mean you won't be paid, and that you may not be assigned other jobs in the future.

Be dependable!

If you sign up for a job, do it when you said you will. Sometimes life comes up and you may need to ask to reschedule, but it's important to understand the obligation you are accepting.

Be accurate! 

Pay attention to all the information that you need to submit on the report, and write it down as soon as possible after leaving the business. I often open a new "note" on my smart phone and type in the time I enter, then later the name or description of each person I encounter, what they said, how the shop progressed, and what time I left. That way, I can refer to those notes when writing my report.

 Be objective!

You're serving as the eyes and ears of the company when the management may not be there. However, mystery shopping reports generally focus on facts, not opinions.  Avoid subjective statements like "I think" or "I felt" and stick to the objective facts.