ALDI stores in the U.S. are moving towards self-checkout, many with only a single cashier and multiple self-checkouts now — what do you think of the change to self-checkout machines at ALDI, and what do you need to know?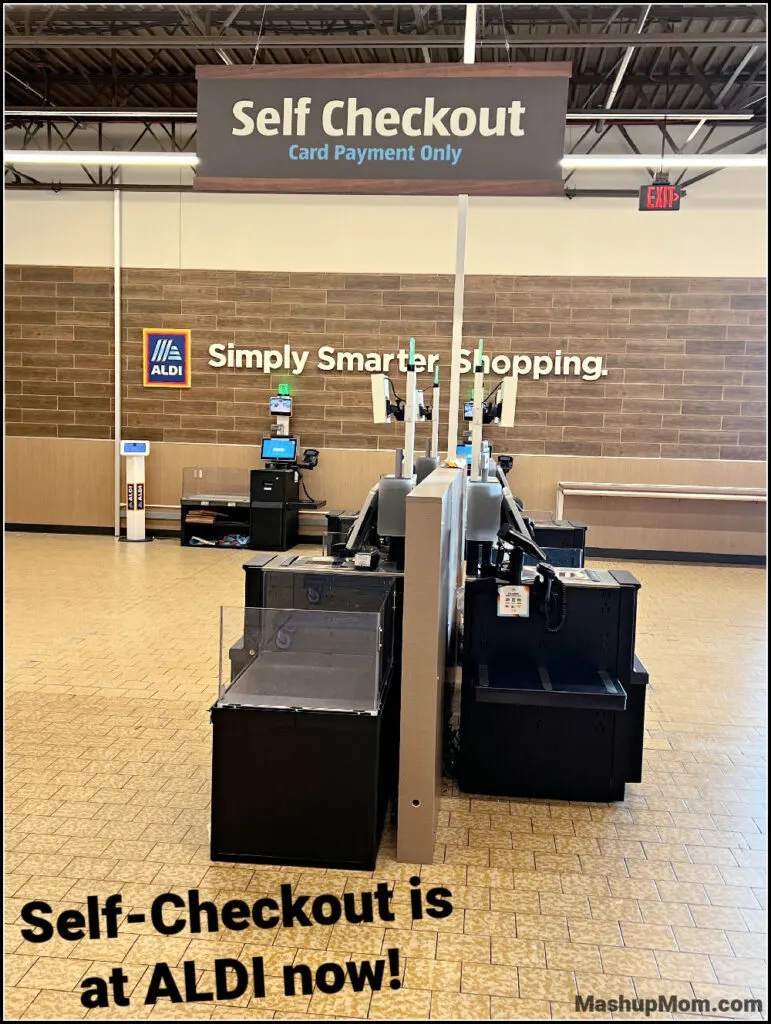 I've been hearing for some time now that ALDI stores across the country have been gradually rolling in self-checkout machines, and both of my closest local stores have finally added self-checkouts. Each ALDI I have been to now sports a number of self-checkouts, with only one manned register open. I tried them out today on a couple of small orders, and while I'm nowhere near as fast as an ALDI cashier, the process went fairly smoothly and quickly.
Like them or hate them, self-checkouts are most likely coming to an ALDI store near you: These machines help reduce costs and give ALDI employees the time to tend to other duties, such as stocking shelves.
What to know about Self-Checkout at ALDI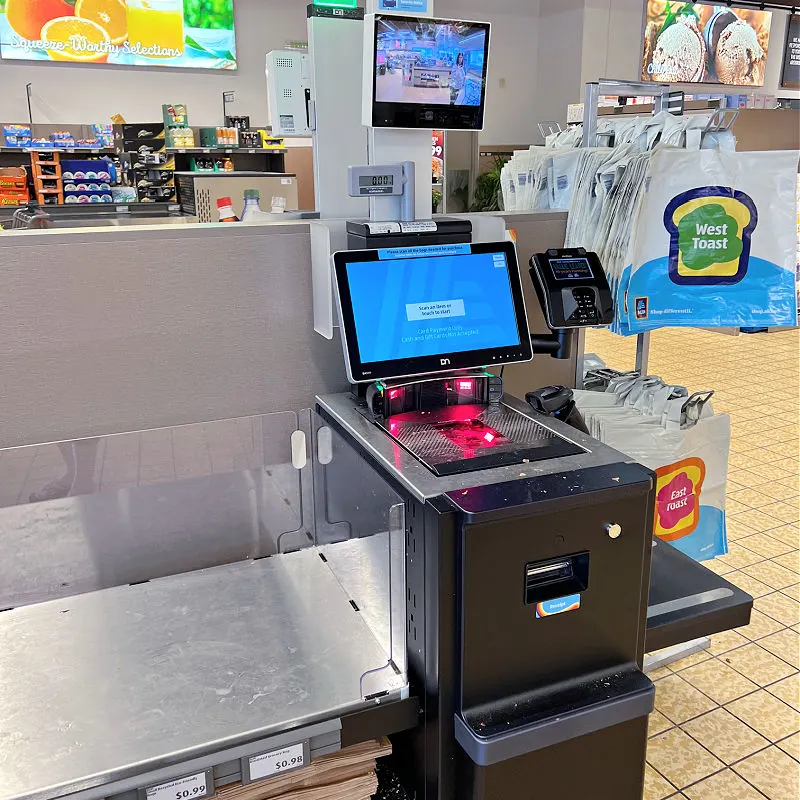 Given this trend, what do you need to know about self-checkout at ALDI?
ALDI self-checkouts don't take cash
Well, for starters, these machines currently only take card payments: Credit, debit, EBT. If you're paying with cash, you'll need to go to a cashier. This is unfortunate if you keep track of your spending with a cash envelope system, make a habit of paying in cash, or like to use up your change on smaller self-checkout orders.
ALDI self-checkouts have you on camera
Smile, because you're on camera! Like all self-checkout stations, ALDI's machines have cameras to deter theft. You can spy with your little eye in the photo above, as I'm being filmed while taking my own picture.
Self-checkout at ALDI just has a teensy shelf
What you see is what you get here; you only get this fairly small shelf for bagging your ALDI groceries. If you tend to do larger stock-up trips, you may wish to go through the regular register. You can, however, put groceries right back into your cart after scanning: It doesn't yell at you for not placing items in the bagging area, and you'll also never hear "unexpected item in bagging area."
At least at ALDI, however, we're already used to bagging our own groceries — so it's not as big a jump to self-checkout as at some other grocery stores!
What do you think about ALDI self-checkout?
Are you looking forward to using self-checkout at ALDI, or are you less than excited about this change?
And hey: If you think self-checkout is something; ALDI UK is trialing checkout-free stores!