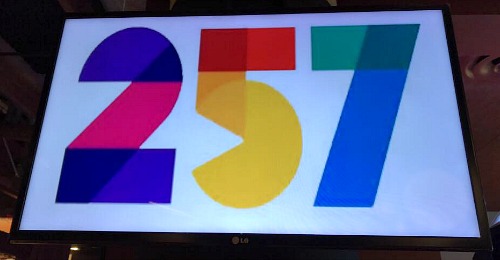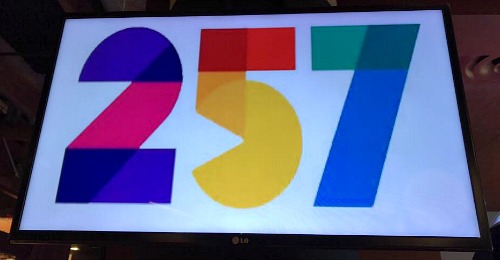 I read about Level 257 probably at least a year ago, but somehow we never managed to make it over there. Last night, though, MashupDad and I had a rare kid-free date night so we decided to go check it out.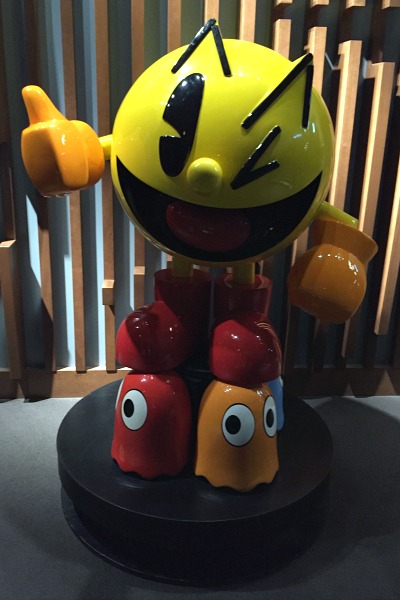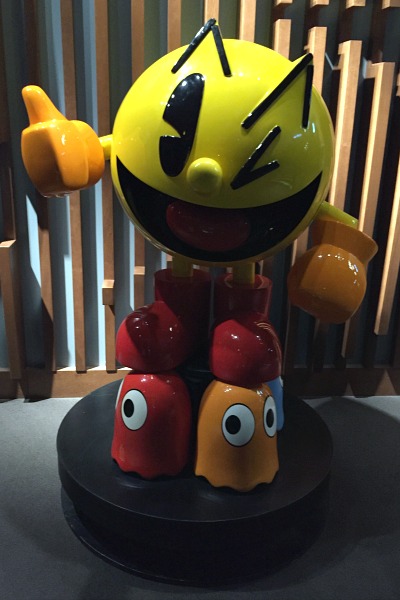 This place is located in the Woodfield Mall, right by Sears. In addition to retro video games and pinball machines, Level 257 also sports bowling (very glitter-y, complete with disco balls), pool, foosball, and a more modern Enchanted-Castle-type game section that was full of younger kids.
I wanted to go specifically because I love pinball and can't find machines anywhere around here anymore — but MashupDad immediately gravitated towards Lunar Lander, lol.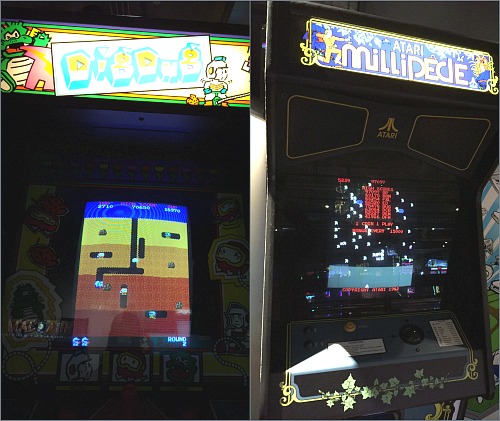 Dig-Dug, Centipede, Millipede, Space Invaders, Pac-Man, Tetris — they have it all! The place is sprawling, so be sure to walk around to find the various banks of retro games hiding in different spots, as well as giant Pac-Man and Space Invaders.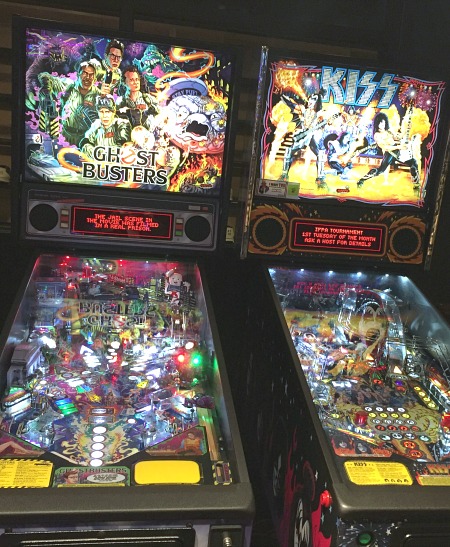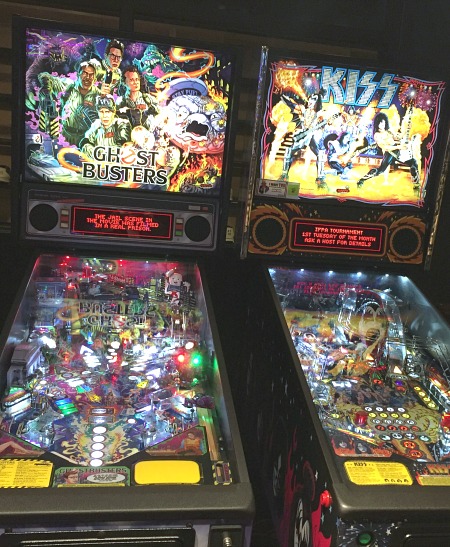 Including (yes!) a bank of pinball machines. They even had a Game of Thrones pinball, which means, I guess, that pinball machines are still being built. This seems like a good sign. 🙂 It's been years since I've had the chance to play pinball and I think I kind of forgot how to play it well, lol — but we still had a great time. MashupDad got a ball stuck on the Twilight Zone machine, so we got to see how they open the machine up and slide the glass top off to get it out — that was pretty cool; I don't think I've ever seen them do that before.
You buy a game card to swipe for all game play, and retro games ran $.50 a game, pinball $1.00. (I don't know about the newer games since we didn't play that section at all.) They were also renovating and had a whole area blocked off, so it will be interesting to see what else they add.
Live entertainment started at 8 last night, and apparently they have live music every Friday night. Their Facebook page says that games are 50% off on Mondays, so that might be the day to go if you're thinking of giving Level 257 a try. Oh, and they were advertising an Easter Brunch, too!
I don't know that I recommend eating at Level 257…
… but I forgot to take photos of the food. MashupDad had chicken; I had a southwest steak salad, and both were a pretty decent step up from regular bar food (but pretty overpriced). Service, however, was terrible. Even though there weren't many people eating, it was exceedingly slow and they also messed up the order.
We will, however, go back for the games! That was a lot of nostalgic fun. 🙂