Looking for fun white elephant gifts? Look no further than these weekly roundups of weird Amazon products! Up this week: Everything from gigantic gummy turkey legs to screaming rubber chickens. (But no, it's not ALL poultry…)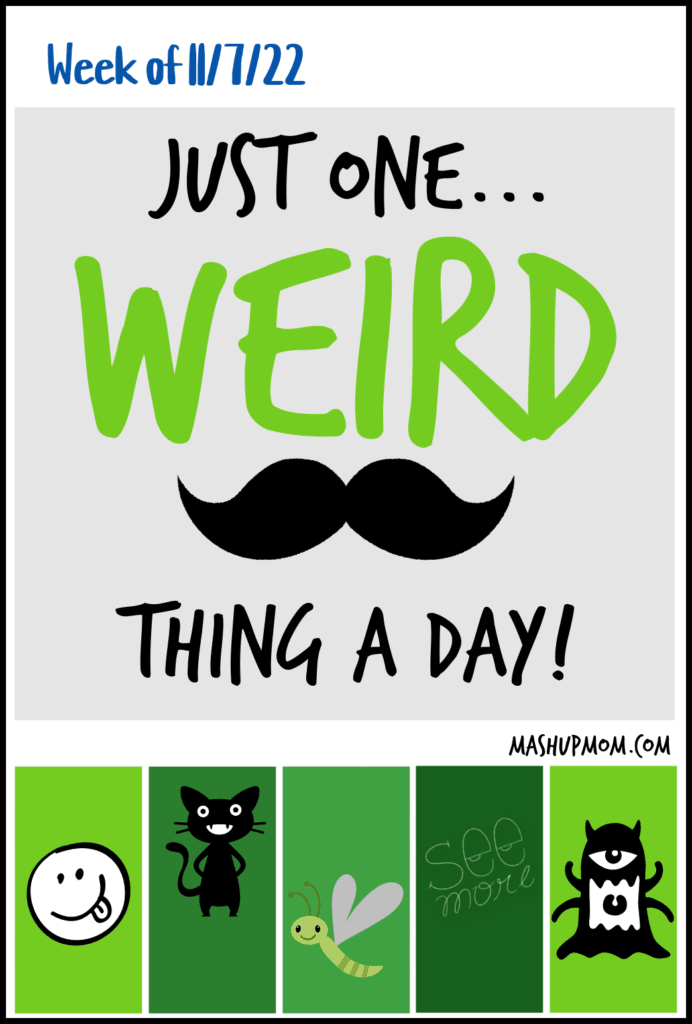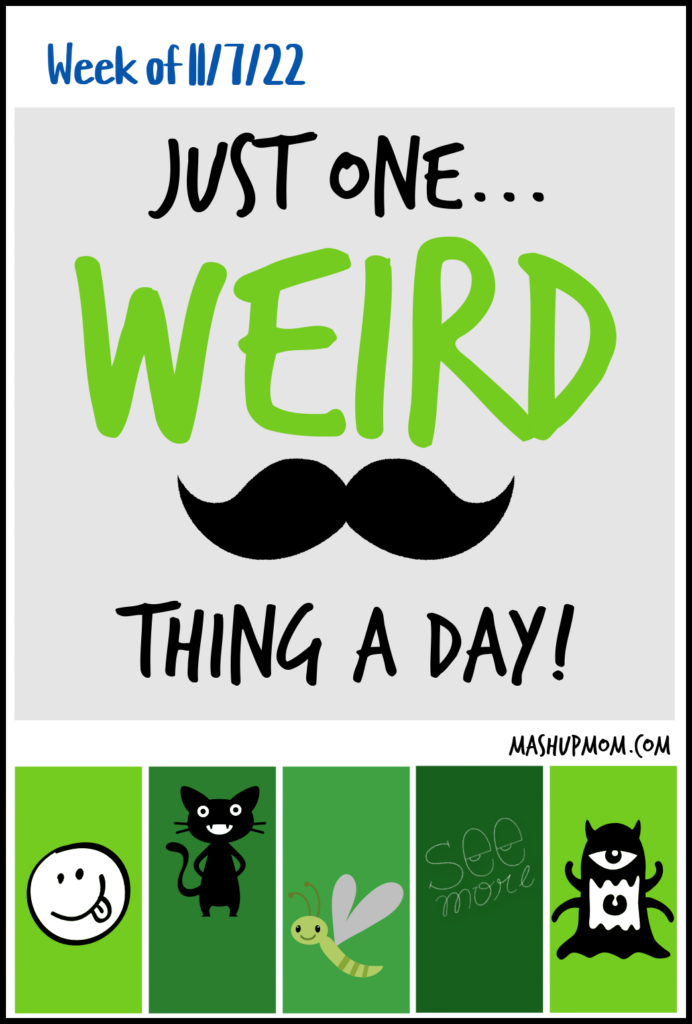 'Tis the season for weird, goofy, or just plain fun Amazon finds from the week of 11/7/22. But who I am kidding… the weird and amusing side of Amazon is appropriate to every season, right?! Find one weird, fun, or white elephant Amazon product over on the Mashup Mom Facebook page every morning, which are recapped every Sunday over here.
Hope you enjoy! What's your own favorite pick from this week of Amaz-odd?
Weird Amazon products, week of 11/7/22
More animals to hold your household goods? Why not, and this novelty frog kitchen sponge holder should do the trick…
Next up, we have a potential gift for any furry-faced friends or significant others in your life this year: Don't hate me because I'm Beardiful. Who wouldn't enjoy drinking their morning coffee out of this statement mug?
What's your manly type? How about… RAMEN! Why not say it loud & proud, with this stylish novelty apron.
Happy almost-Thanksgiving — Perhaps you'd like to celebrate the occasion with a giant gummy turkey leg on a stick? (Which is, of course, cherry & blue raspberry cola flavor… because why wouldn't it be.)
Chip clips shaped like chips… I guess that makes them meta? (No, not "metal," which is a whole different thing.)
Happy Caturday! Today's cute/fun/white elephant idea on Amazon continues our feline theme, with this lovely dancing cat lamp. Now, imagine it all lit up…
Be sure also to follow the ongoing adventures of The Notorious Bad Kitty Lucy and friends, if you are a cat person. 🙂
What's better than a screaming rubber chicken? Well, I'd say it's probably a TWO-PACK of screaming rubber chickens… we saw these very loud chickens in a store at the mall the other day, and it was hard to convince a child to leave without one! So, why not spread the joy to you all, too.
More weird Amazon products here next week
Stay tuned next Sunday for a new roundup of weird Amazon stuff! Or, head over to Facebook every morning to start out your day with a new fun pick — and, of course, much, much more.
As an Amazon associate, I earn from qualifying purchases.