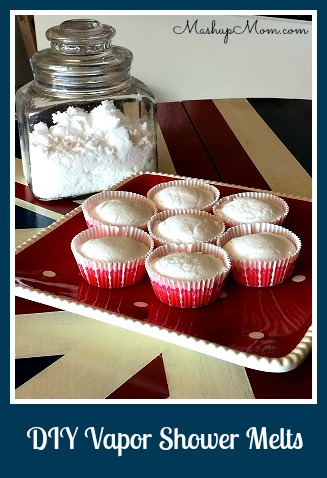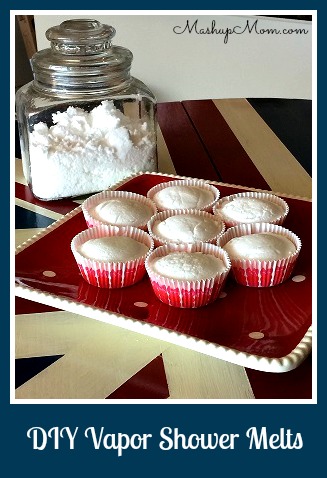 This week's Frugal Homemade feature is for DIY Vapor Shower Melts- soothe your sniffles away with this treat for your shower. Since everyone I know is sick with this weird cough-cold-sneezing fit illness, I thought I would give this a try!
All you need are three simple ingredients:
Baking Soda
Epsom Salt
Baby Vapor Bath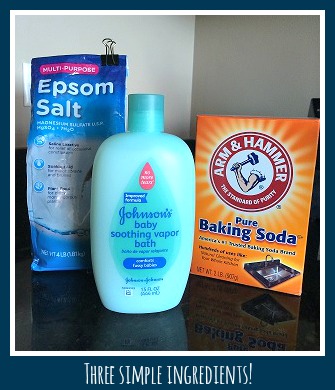 It really doesn't get much easier than that, so let's get started!
Mix together 4 cups of baking soda, 1 cup of Epsom salt and 1/2 cup of vapor baby bath, either by hand or with a mixer.
Line a muffin pan with liners and drop by spoonfuls (I used my cookie scoop) into muffin cups. Press flat.
Bake at 250 degrees for 30-35 minutes until dry.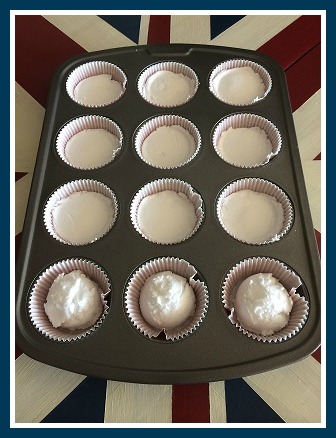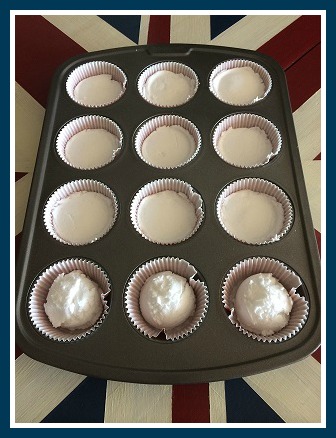 This recipe makes 24 shower melts. I made 24, but then as an afterthought, I crumbled up 12 of them because I thought they would be nice to sprinkle in the bathtub, too. If you have any essential oils handy, adding several drops would add a nice scent — although the vapor scent of the Johnson's Soothing Vapor Baby Bath is pretty nice as it is! These seem to last 5-7 minutes in the shower. (I like a HOT shower, so depending on the water temperature you may get a little more life out of them.)
Enjoy!
And if you're not feeling 100%, I hope you're well soon!