Chicagoland Goodwill stores are running 20% off your purchase of $20+ today for Memorial Day, no coupon needed. We're all happy with our latest Goodwill finds here — Mr. 10 was especially happy to find a stuffed Ty mouse from the Garfield Movie ($.49) and a Nerf crossbow ($1.99).
The crossbow had a piece of a bullet jammed way down inside, but he was determined to fix it. This was a project in itself (which was actually a bonus activity!), but after patience + tweezers he proved successful and now is quite happy with his new weaponry. And I'm so pleased with my new dishes. 🙂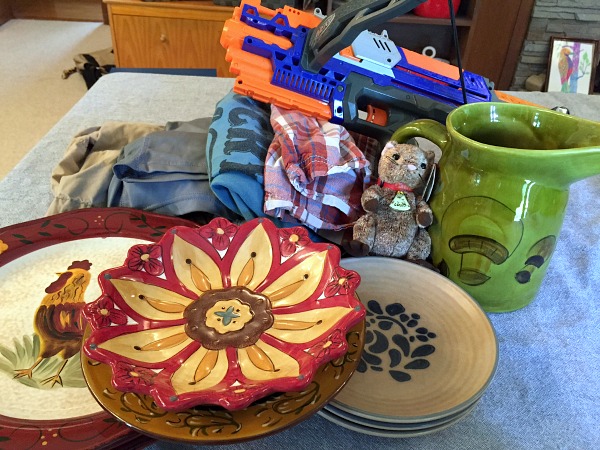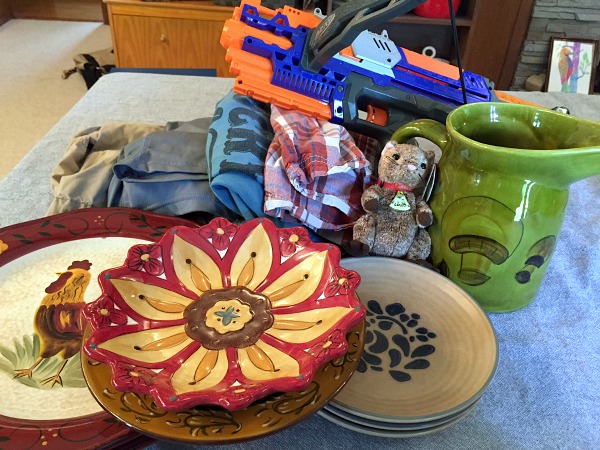 And look at my nifty little pottery pitcher, too! Both boys are in need of new shorts because summer kind of snuck up on us here, so I also picked up a couple of pairs for Mr. 10, plus shorts + a Lucky brand tee for High School Guy. All in all, I'd say this was a successful trip.
What great finds have you picked up at your own local thrift store lately?