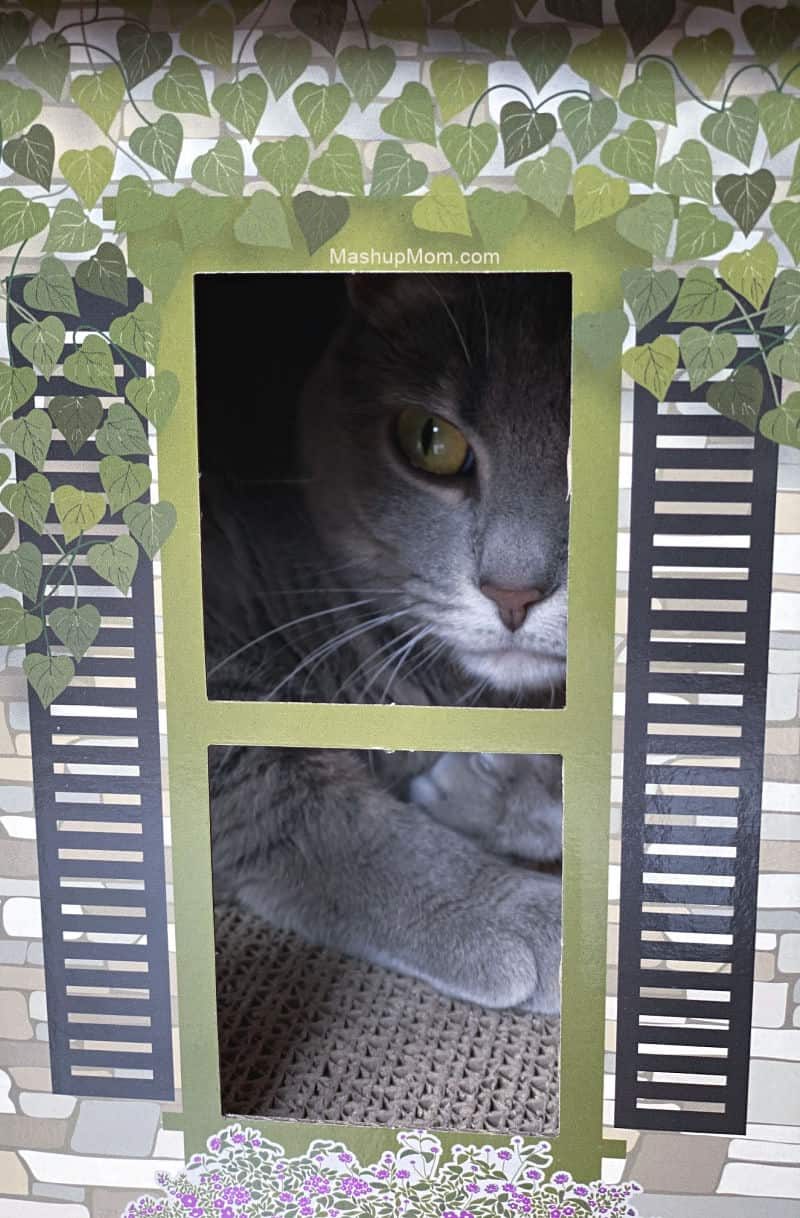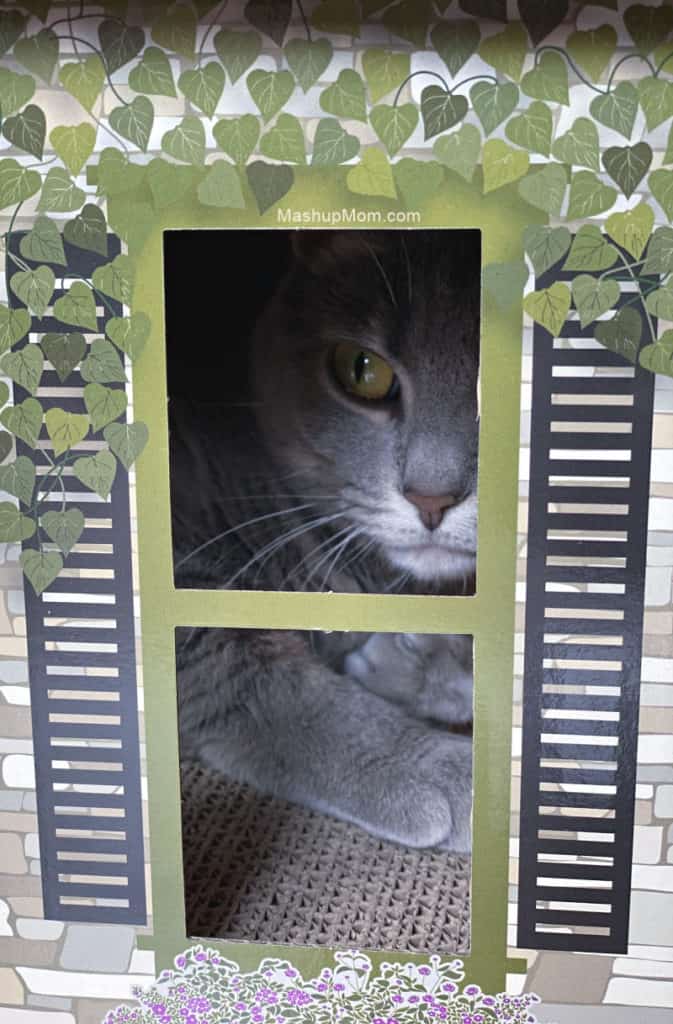 Hey, it's National Pet Day today! What'd you do for your pets today? Over here: Fee, fi, fo, fum, I spy someone in her brand-new ALDI Cat House. I didn't actually know there was such a thing as National Pet Day when I spotted a stack of these while re-stocking on groceries earlier this week. But, I thought that constructing one might be a good social distancing activity for Middle School Guy — so, how fortuitous.
I generally pick up a new $7.99 "cat scratcher house" once a year or so when they show up at ALDI, because that's how long it takes for the cats to destroy their last one. (And yes, they get pretty similar enjoyment out of a basic cardboard shipping box, but where's the fun in that? lol) He constructed this year's cat house this morning, and the three bad kitties have been fighting over it ever since.
Oh, and in honor of National Pet Day: If you and your cats need something to watch together at home, here's a live stream of a "bird library." Note: You might have to wait a bit for a bird to show up, it being a live stream and all, lol — you can also scroll back til you see one and watch from there, if you're impatient.
Another week, another Caturday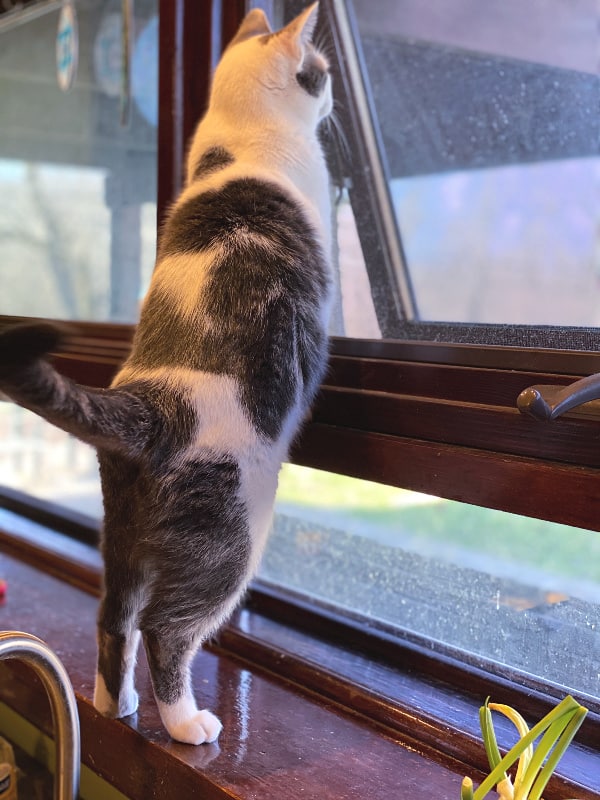 BKL looking wistfully out the window is most of us right now, isn't she? How are you keeping yourself occupied at home lately?
And, be sure to tune in next time for the latest installment in the exciting ongoing Caturday adventures of the Notorious BKL and Friends.