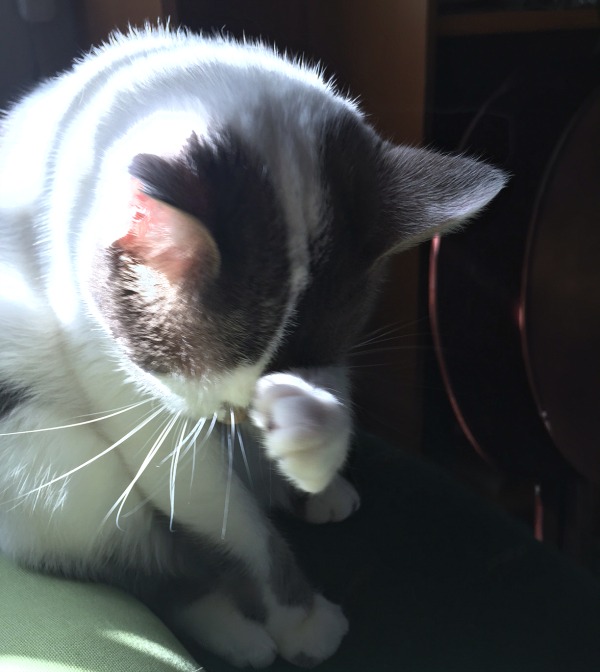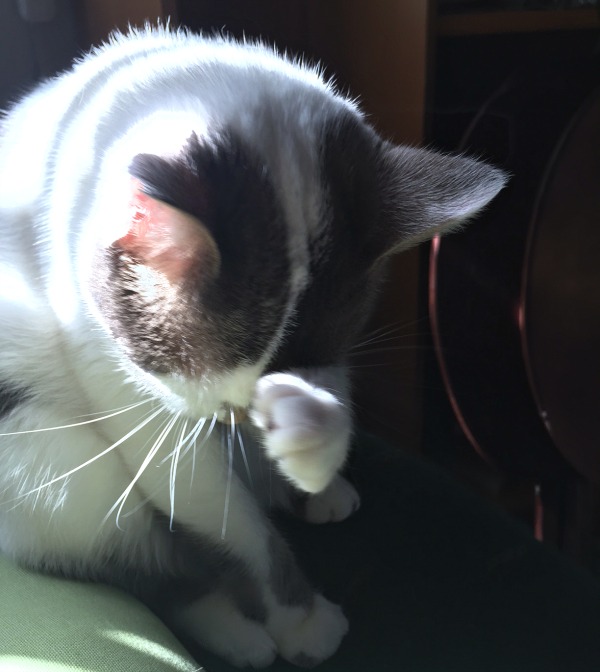 Welcome back to Caturday with the Notorious BKL and friends! Above, Bad Kitty Lucy is demonstrating how I feel when reading either the news or the weather report lately… While Caturday is normally lighthearted, today I'm watching Hurricane Irma bear down my mother-in-law in Florida — while simultaneously watching wildfires surrounding my Mom and clouding the air in Washington. I'll update this post later and let you all know how she fares (she's on the eastern side, and latest reports are that the brunt of the hurricane is veering west, but we just don't know yet) as well as with ways to help.
Meanwhile: Looking for a simple way to help those impacted by Hurricane Harvey? Donate directly to Feeding America or Texas food banks here, or donate to the Texas Diaper Bank here.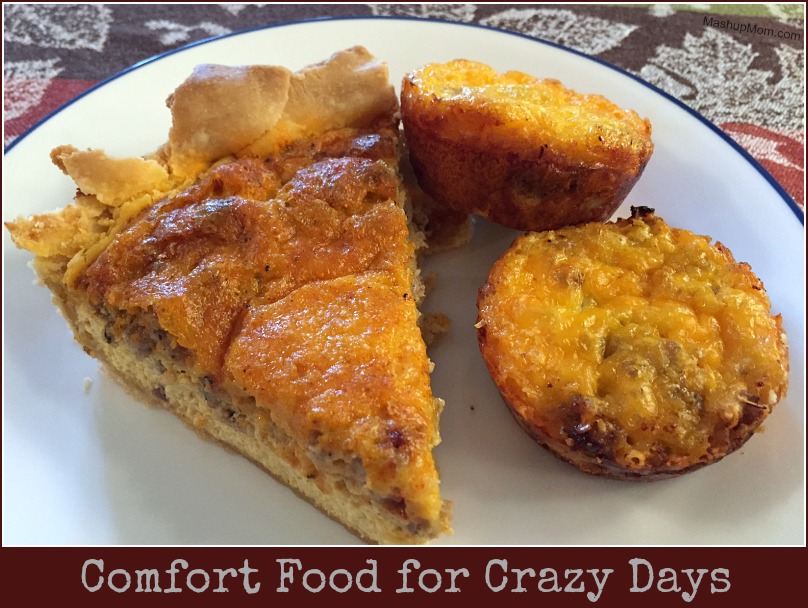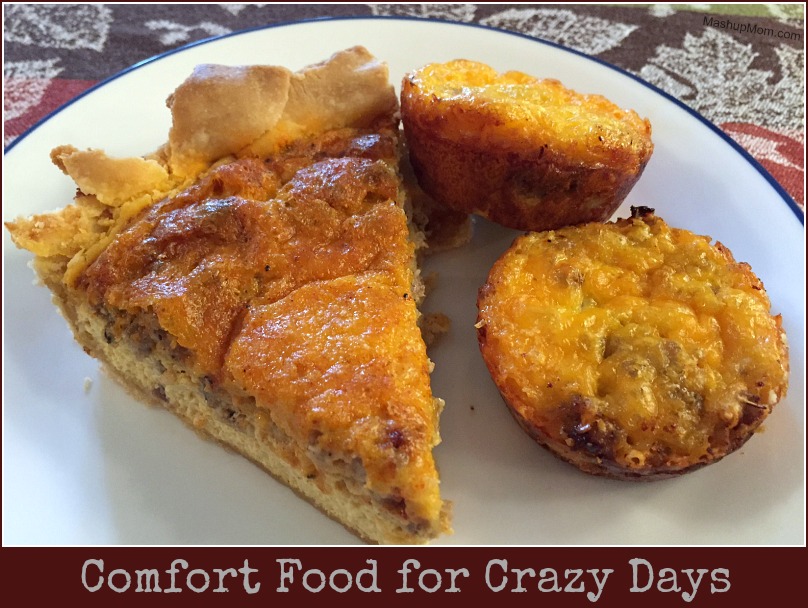 This situation clearly calls for comfort food, so last night when High School Guy came home from IMSA for the weekend I threw together an easy breakfast sausage quiche for the kids, as well as a batch of low carb breakfast sausage egg muffins for MashupDad. The crustless version actually came out better than the original, so next time I'll write down what I did there and type that up for you guys. It very well could be, though, because my ALDI didn't have refrigerated pie crust (or breakfast sausage!) on the shelf, so I had to hit another store and ended up using Pillsbury frozen pie crust instead. Not a fan, really.
(Speaking of comfort food, my favorite 7 quart Crock Pot just went on sale. When you get yours, here are some slow cooker recipe ideas — love the bigger slow cooker for pulled pork, Italian beef, whole chickens, big batches of soup and chili…)
But back to Caturday: Cats really do have it simpler, don't they? Jeremy's biggest worry lately is the kitten attacking him while he's sleeping, but right now he's just pleased to have his boy back, however temporarily…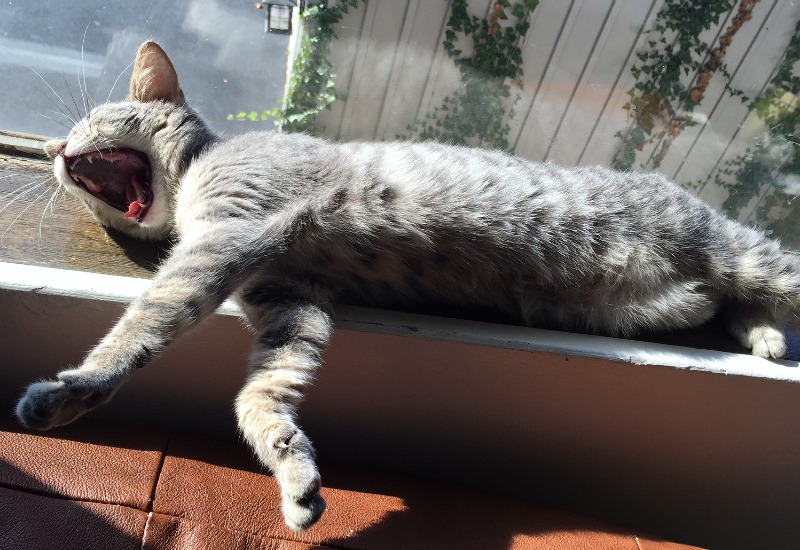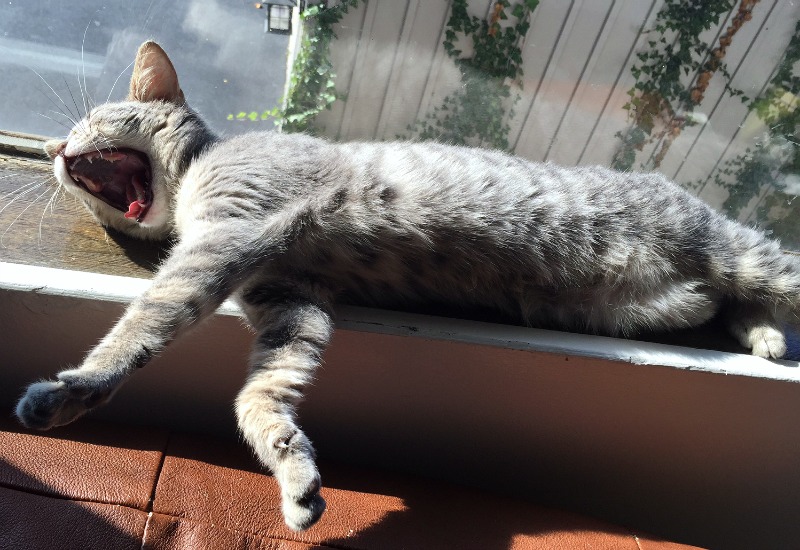 And I already showed you Bad Kitten Gnocchi's reaction to life in general, but here she is again for those of you who only follow the Caturday posts. 😉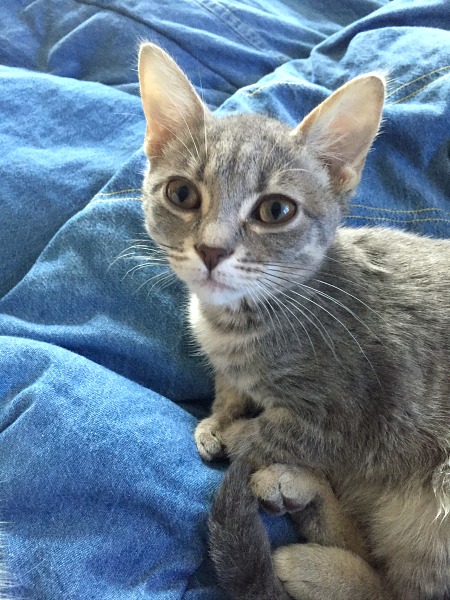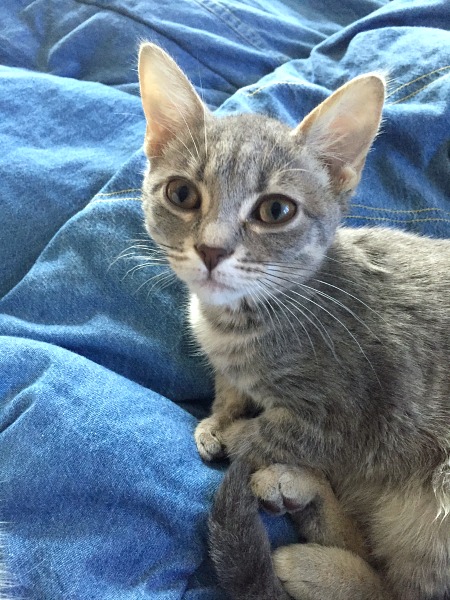 BKG is now a little over four months old, which means a little trip to the vet is in her near future. Did you ever hear the expression "free as in kittens?" That's about right… the gift that keeps on giving, but they're all so worth it! (Speaking of which, I'm about to pick up more cat food and just found a decent deal on Purina ONE for the brand loyal kitty boy cat on Amazon.)
And that's about it for this week's Caturday, as I'm about to go back to obsessing about the news and the weather. Hope that the bad kitties brighten up your day today, as they often do mine!