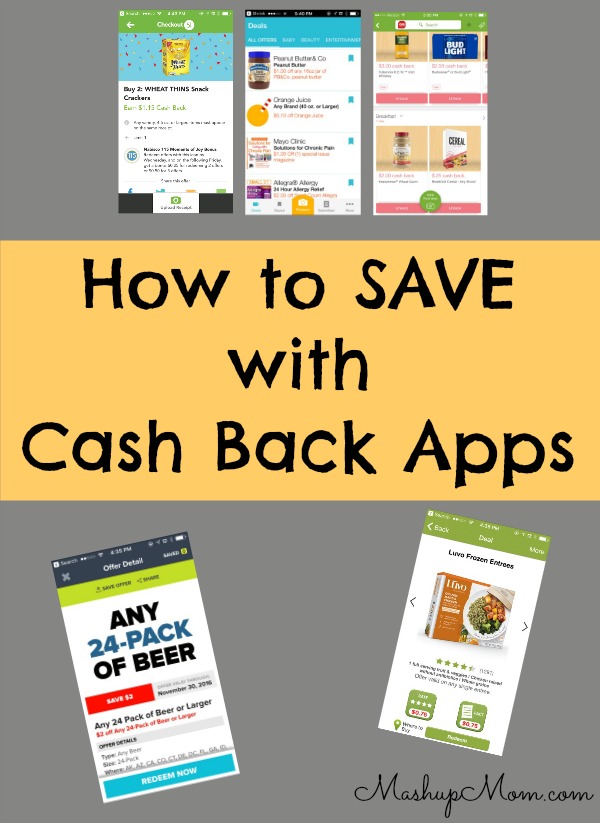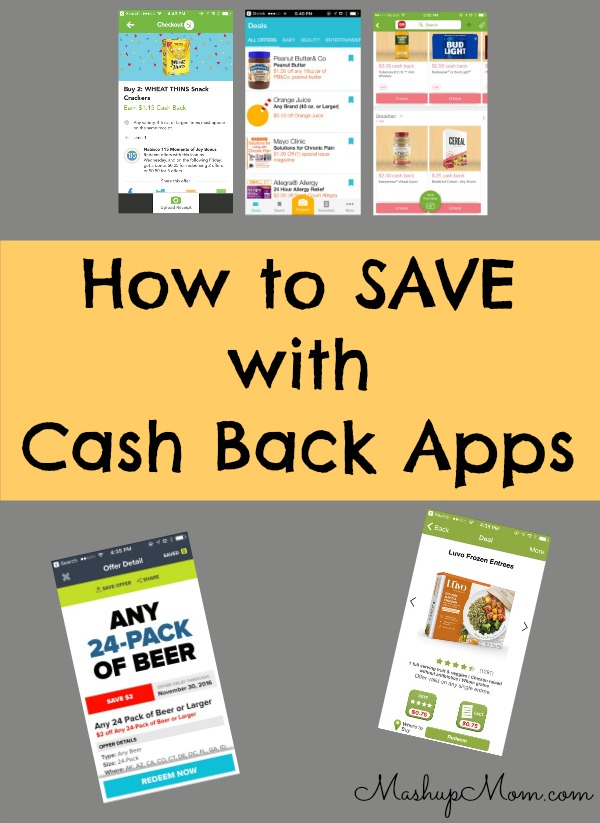 Presenting: An updated roundup of how to save with my favorite cash back apps! Here is a list of some of the specific cash back apps that I use:
How do cash back apps work?
Cash back apps work basically the same way:
Buy a participating product.
Upload the receipt to prove you bought that product.
Get a specified amount of cash back for that product.
Some will also require you to scan the barcode of your product to prove you purchased a participating item and some only work with participating stores, so check the rules and participation for each before shopping. Just like with printable coupons, the cash back offers in these apps have expiration dates and can hit redemption limits, so check to see that the offer you want is still available before shopping.
What's useful about cash back apps?
I don't know about you, but I like getting cash back for items I am buying anyway. Why not? So although I won't necessarily run out of my way to buy something just because a rebate is available, I'll claim the cash back for items I'm already intending to buy. Plus:
Most of these cash back apps allow you to stack rebates with manufacturer coupons for double the savings!
If an offer shows up on more than one app, you can claim the cash back on each.
So here's how to save with cash back apps:
A summary of each cash back app
Checkout 51
Checkout 51 is one of my favorite cash-back apps, because most offers work at all stores — and many (but not all) offers are also available on the web so are accessible to users without a smartphone. They also have occasional produce offers, as well as the occasional bonuses for redeeming specific sets of rebates. Update: As of end-January 2020, also look for gas rewards offers in the Checkout 51 app!
Once you hit $20 in your Checkout 51 account, you can request payment via check. Checkout 51 updates their offers each Thursday, and the app is available for Android or iOS. Note: Many Checkout 51 offers stack with manufacturer coupons. Those that do not will specify that in the fine print for the offer.
Fetch Rewards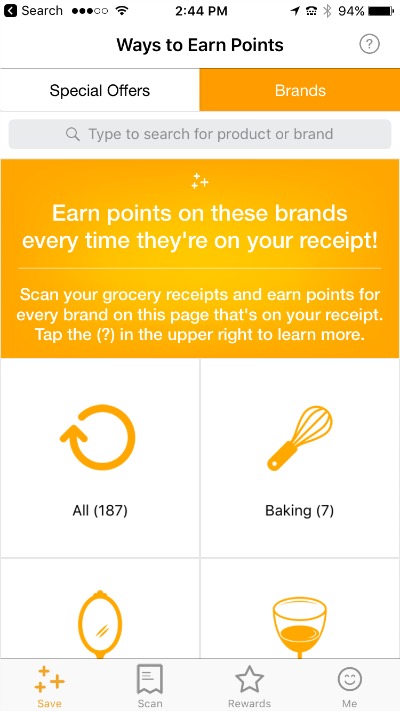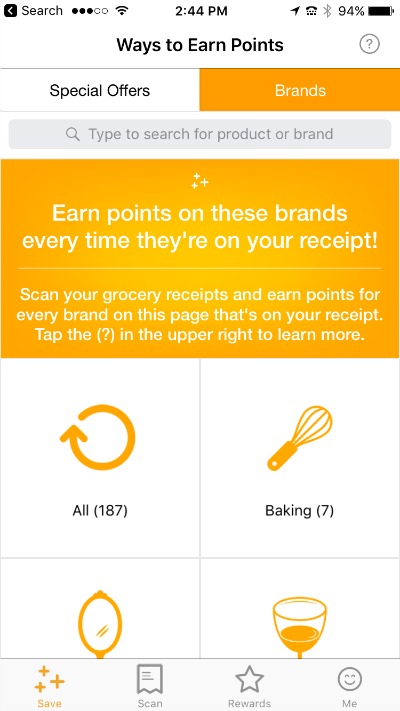 The good thing about Fetch Rewards (use referral code NF3TH for 2000 bonus points after you redeem your first receipt!) is that you'll get points back for any product from participating brands at any store. You don't have to worry about whether your store of choice plays along, and you don't have to worry about whether you're buying the exact right product — but they do offer bonus points for select brands.
I like that Fetch works with ALDI receipts, gas station receipts, and more.Save up your points and redeem for rewards such as Amazon gift cards.
Ibotta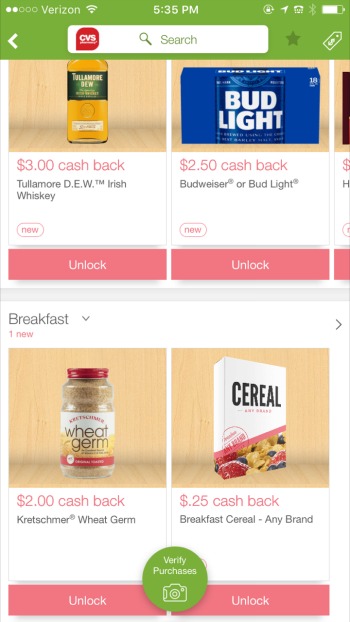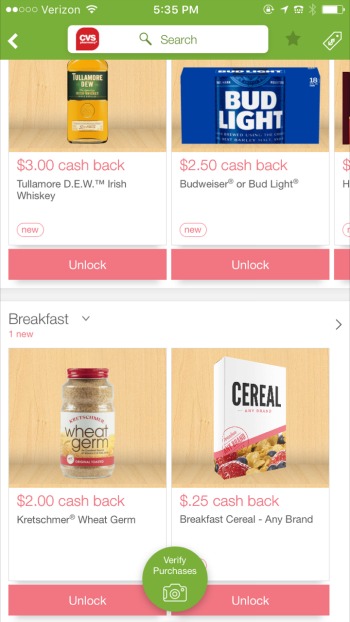 Browse through participating retailers on Ibotta and you'll see a different list of cash-back grocery offers for each. Some offers are good at multiple retailers, while some are store specific. You'll need to complete 1-3 short activities to unlock each offer, then buy the participating item at a participating store and upload your receipt to redeem an unlocked offer. Cash back goes into your Ibotta account, and at $10 you can cash out via PayPal or for a gift card. Ibotta is available for Android and iOS.
SavingStar
SavingStar is kind of a weird hybrid. After you create a SavingStar account, you link your loyalty cards for stores like CVS, load offers online, and buy the participating product at a participating store using your linked card or phone number to redeem the offer. At stores without a card, like Meijer and Target, you use the app to upload your receipt. SavingStar also posts "one or many" offers that are redeemable (and track across) multiple shopping trips.
SavingStar only works with participating stores, and once you hit $20 in your account you can cash out. (Note that SavingStar's fine print says that their offers are manufacturer, and shouldn't be combined with manufacturer coupons.) SavingStar is available for Android and iOS, but at stores where you don't need to upload the receipt through the app you can do it all on the web from your computer.