ALDI Finds for the week of 8/3/22 include biscuit crust breakfast pizza, loaded potato pierogies, mini Hawaiian bagels, no sugar added peanut butter, and more. Check them out below, and let me know what you want to Find this week.
Welcome back to ALDI Finds of the week! It's a pretty short ad this time, but we do have a few new frozen breakfast foods to check out. This Mama Cozzi's biscuit crust breakfast pizza, for instance, is $5.49, and comes in either bacon, pepper & onion or sausage & cheese flavors. You can also look for Good Food Made Simple original pancake puffs, $3.99, as well as Season's Choice hash brown sticks, $2.99.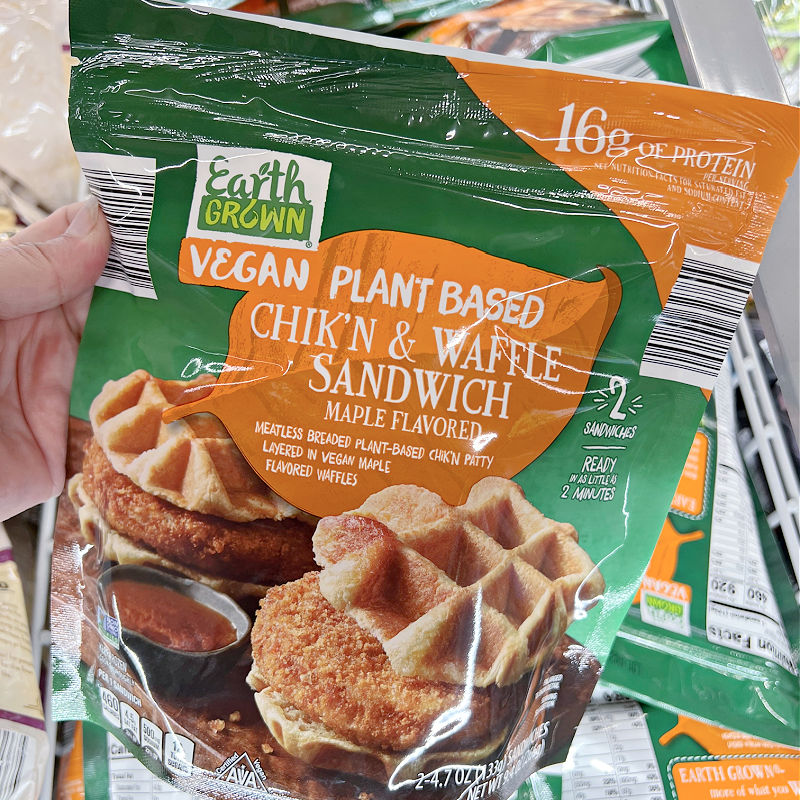 Speaking of frozen breakfast foods, how about these maple flavored Earth Grown vegan plant-based chik'n & waffle sandwiches? Each 9.4 oz bag contains 2 sandwiches, and each will run you $4.99.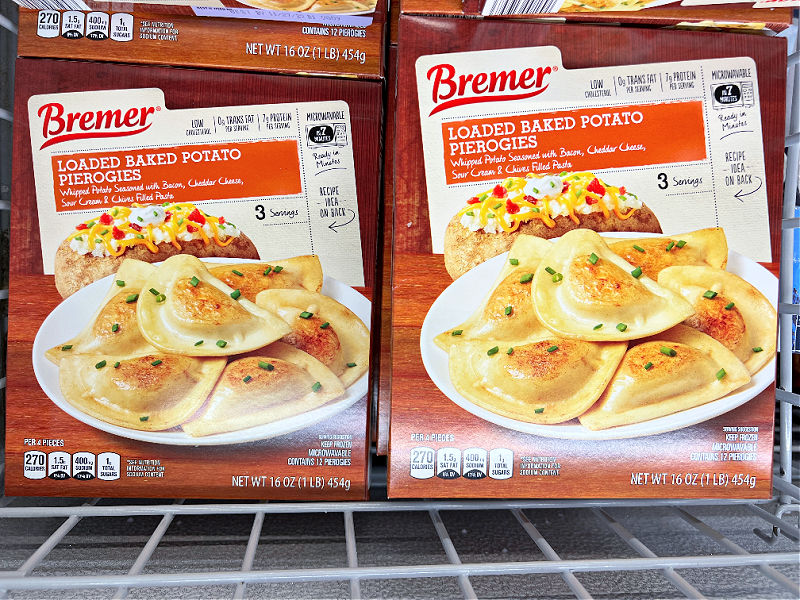 Also in the freezer section: Loaded baked potato pierogies sound so interesting, don't they? Bremer pierogies are $2.49 per 16 oz box this week.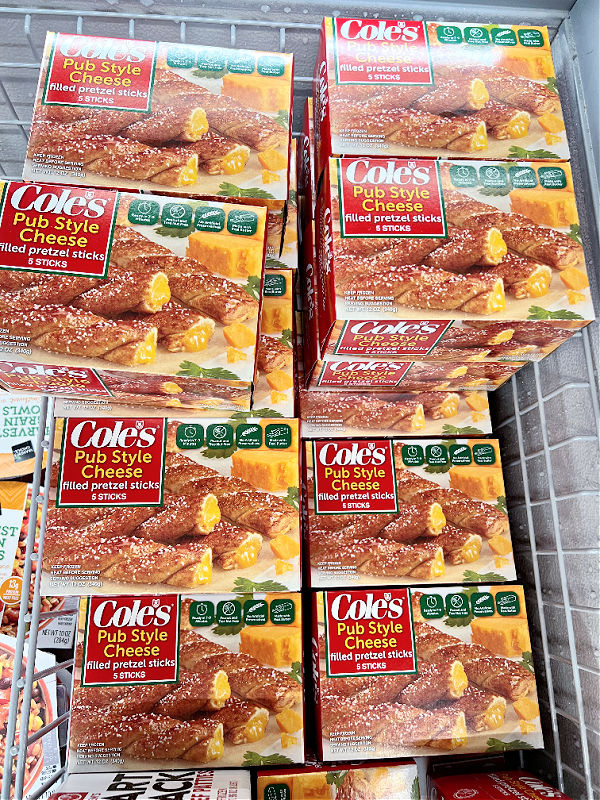 Also look for these Cole's pub style cheese filled pretzel sticks, at $3.99 per 12 oz box. And if you do enjoy things stuffed with cheese, Priano manicotti or stuffed shells are back too, at $3.49 each 16-20 oz bag.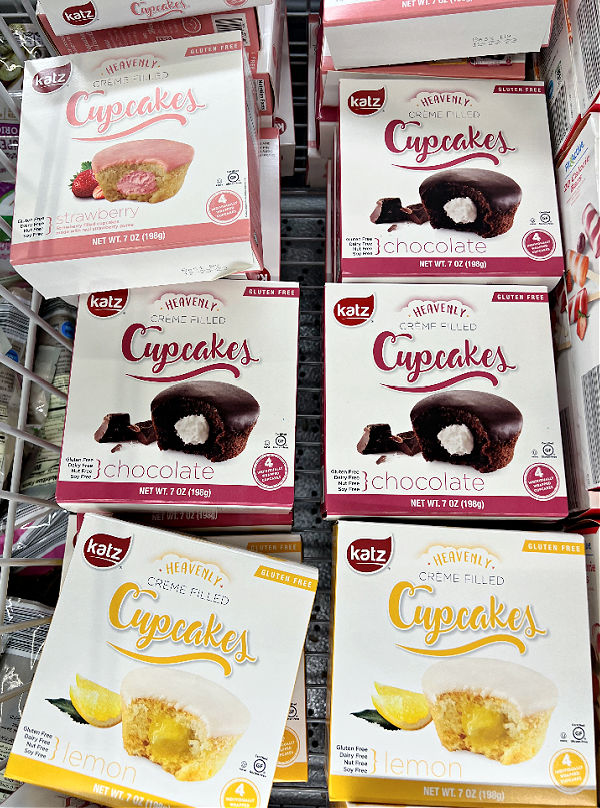 Lastly, look for Katz gluten free creme-filled cupcakes, $5.29 for each little 4-ct box.
Note that both advertised and unadvertised ALDI prices can vary by store and by region. Now, let's run down the rest of the top ALDI Finds for the week of 8/3/22. (You may also Find some on 7/31/22 in Sunday ad markets, or if your store tends to put products out early.)
Top ALDI Finds of the week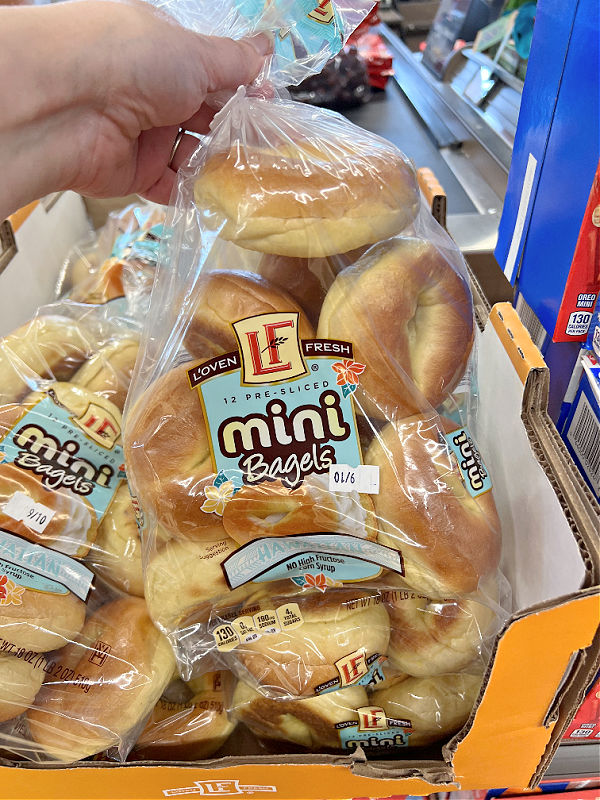 Beyond the aforementioned frozen foods, here are 10 more top food Finds, as well as thirty more non-Food Finds (plus some pet Finds), all for the week of 8/3/22.
A few ALDI food Finds for your week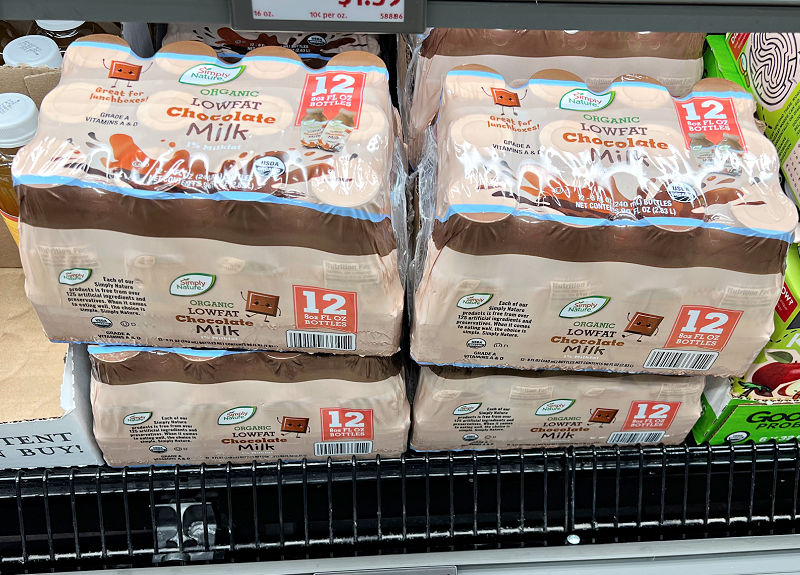 Food Finds this week include:
L'Oven Fresh mini Hawaiian bagels, $2.79
Moolala organic banana milk, $3.99 for 48 oz
Simply Nature Organic 1% chocolate milk single serve 12 pack, $10.99
Peanut Delight no sugar added peanut butter, $2.25
Never Any! fresh lamb loin chops, $9.99/lb
10 pack GoGo squeeZ YogurtZ strawberry banana, $7.44
13 oz Mrs. Freshley's Reese's peanut butter cupcakes, $3.28
Six pack Nature's Nectar single-serve apple juice 8 oz bottles, $3.29
4 pack Wicked Grove green apple hard cider, $5.99 (in stores that sell alcohol)
59 oz Gold Peak tea, $2.38
See, not a lot of new food choices this time around…
For the curious among us, though, the no sugar added peanut butter spread at ALDI contains dry roasted peanuts, palm oil, and sea salt. Moving on to the rest of the ad, we have:
A few ALDI non-food Finds for your week
Your pets will make out pretty well, because they get to choose from:
Pure Being whole or split antler, $7.99
Pure Being puree cat treats, $1.69
Heart to Tail 3-in-1 pet shower sprayer, $19.99
Heart to Tail dual sifting litter mat, $8.99
Not bad, eh?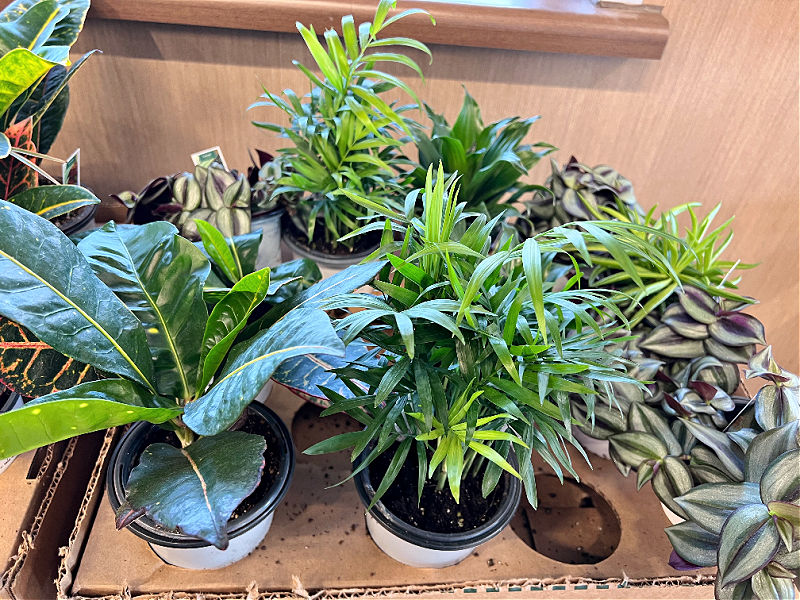 But what's in it for people, you ask? Well, here are some more non-pet, non-food Finds for you:
Huntington Home LED novelty lamp, $9.99
Huntington Home LED curtain lights, $6.99
Easy Home collapsible laundry basket, $14.99
Huntington Home 20″x39″ comfort mat, $9.99
Huntington Home over-the-door hooks w/ basket, $12.99
Huntington Home 12-drawer rolling cart, $49.99
Huntington Home 14-piece bath rug & shower set, $12.99
Huntington Home 5-pack makeup removing cloths, $4.99
Huntington Home 50″x70″ royal plush throw, $9.99
Huntington Home wardrobe or shoe organizer, $29.99
SOHL kids' saucer chair, $24.99
SOHL kids' character stool, $19.99
SOHL foldable storage ottoman, $12.99
Crofton ceramic pans, $16.99
Easy Home compact dish drainer, $9.99
Huntington Home decorative glass candle, $4.99
Huntington Home layered stone candle, $6.99
Huntington Home ceramic desk decor, $4.99
4″ foliage, $3.49
Auto XS trunk organizer with cooler, $14.99
Pembrook 50 card combo pack, $4.99
Pembrook classroom or family board, $7.99
Easy Home 8″ personal fan, $12.99
Crane USB rechargeable portable neck fan, $8.99
Easy Home mini dehumidifier, $9.99
Sterilite 20 gallon latch tote, $9.99

Crane adult 6-pack fitness socks, $6.99

Crane men's 4-pack boxer briefs, $9.99
Visage hair straightening brush, $18.99
Visage hair elastics & accessories, $2.99
The comfort mats are extra long this time, to fit nicely in front of your washer/dryer.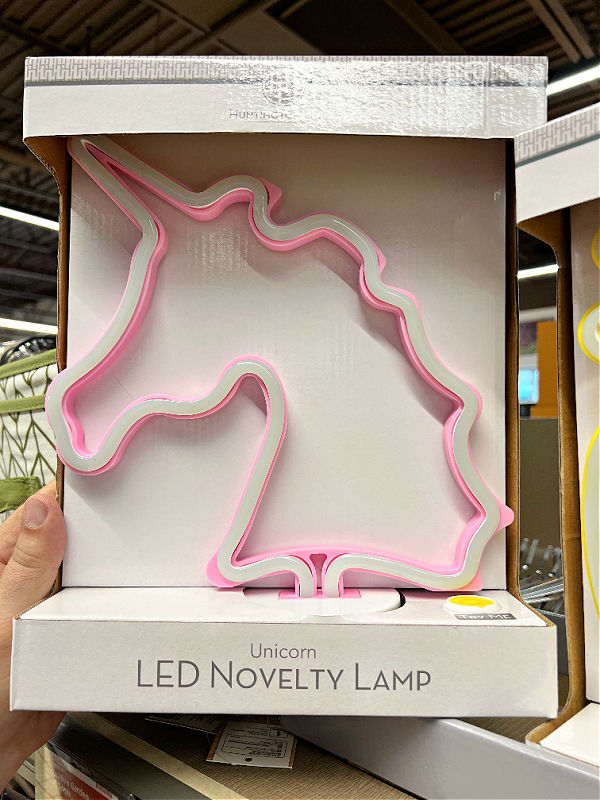 The LED novelty lamps are cute either for a dorm room or a little kid's room! Choose from cactus, unicorn, rainbow, or pineapple.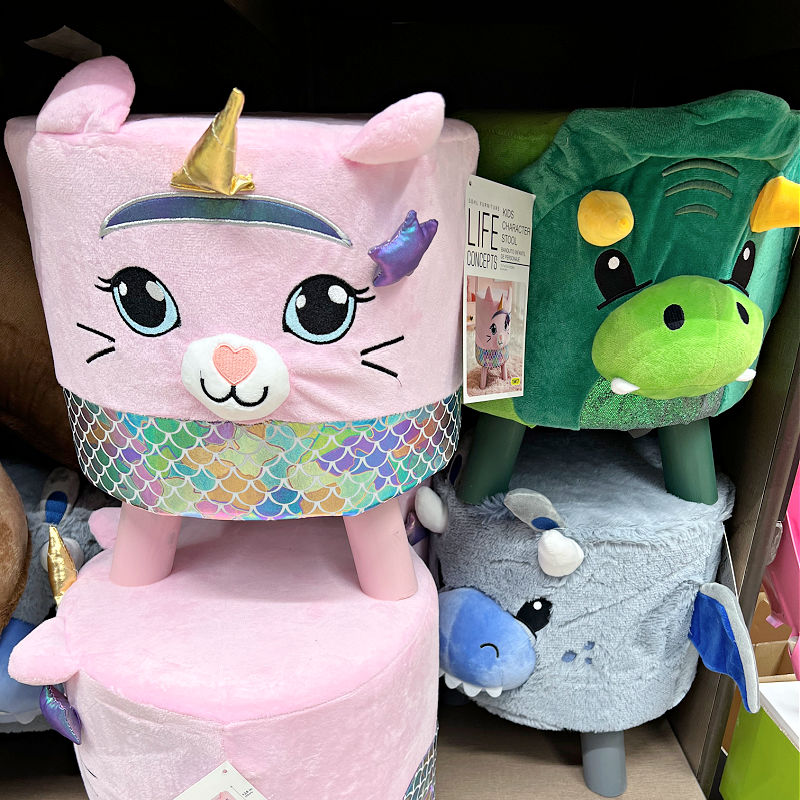 You could do a whole thematic thing with one of those plus the cat-icorn character stool, too.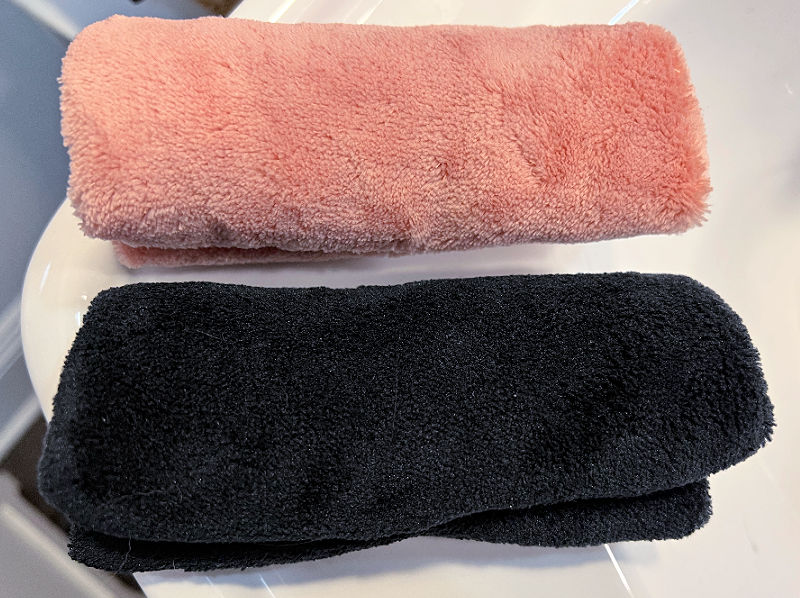 And I really like the makeup removing face cloths I've picked up on previous sales; they're good and soft, and have been holding up well through multiple washes.
What's Up with ALDI Finds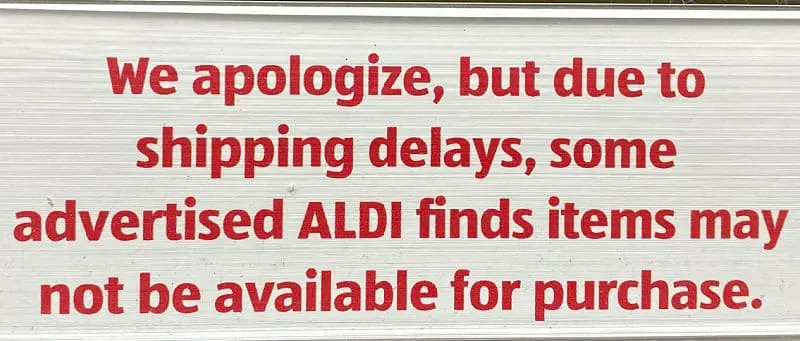 What's up with ALDI Finds? Well, these are limited time special buy items that are available in stores only while supplies last. So if you spot something you like, be sure to pick it up while you can. See also: What is the ALDI Aisle of Shame?
Before shopping for new Finds this week, you might also wish to visit the ALDI Finds product delays page. Because of ongoing shipping delays and materials shortages affecting ALDI and many other retailers, certain advertised products may not be available in all locations.
Finding the Finds
Where do you Find all of this week's special buys?
Check out the "ALDI Finds" and current weekly ad tabs (or mobile menu choices) on the ALDI site to window shop from home.
If you're planning an in-store shopping trip, use their online ad to help determine what you'll grab and purchase if you do see it in the store.
Products mentioned in this post were either spotted in store or are from the ad starting 7/31/22 in Sunday ad markets, 8/3/22 in Wednesday ad markets. What caught your eye among this week's ALDI Finds?