It's our weekly roundup of Weird Amazon products — what fun! This past week of April 24, 2023 featured bath bombs for gamers, sushi socks, the most elaborate butterfly headband, and so much more.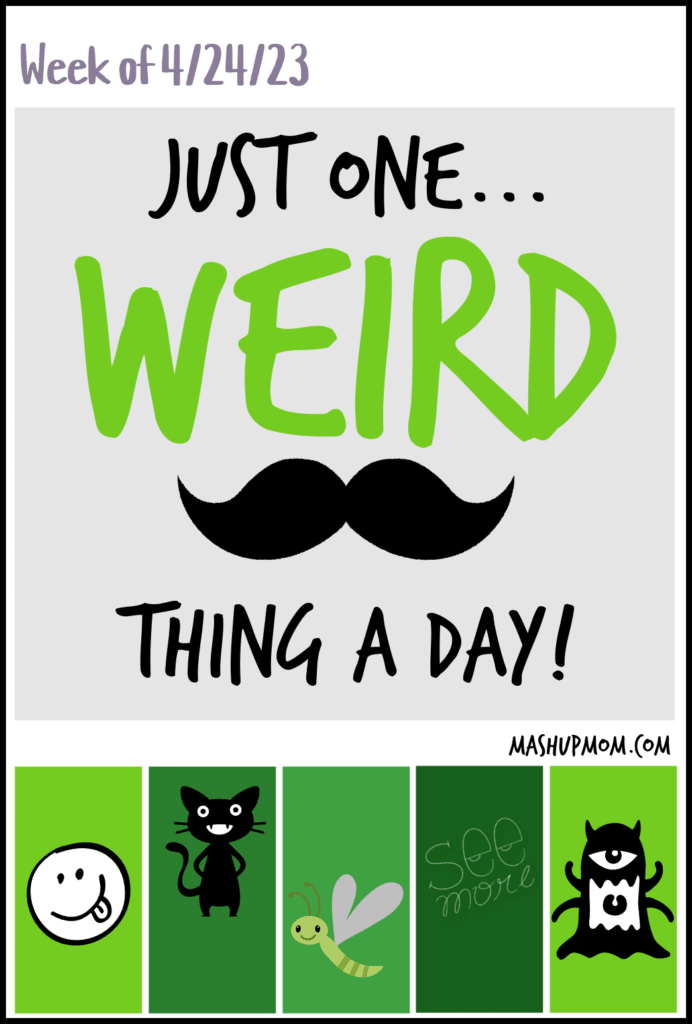 It's our last quirky Amazon roundup for April — can you believe how fast this year is whizzing by? A little fun always helps, though. Each morning, the Mashup Mom Facebook page features one new weird, cute, whimsical, or just plain strange Amazon product, and each Sunday, we round up the week here. Enjoy!
What's your own fave strange find this week?
Weird things on Amazon this week
Feeling nostalgic? Well then, how about a set of six colorful floppy disks, but make them actual coasters.
Who else remembers the old Dr Seuss Book Go Dog Go? I mean. When I saw this butterfly fascinator headband, the first thing that came to mind was: "Do you like my hat"?"
Keep those kitchen knives sharpened… but, do it rhinoceros style!
How about a lunch bag, that looks like… a lunch bag? Carry your food to work in style, in this waxed canvas "brown paper bag" lunch bag.
Next up: This is a box of sushi socks! Just look at the clever way they're packaged; a great gift for the sushi fan in your life.
Store your keys, jewelry, candy, or any little thing in your new BIG MOUTH CAT statue, and you'll never lose them again!
If you're a cat person, don't miss the ongoing adventures of The Notorious Bad Kitty Lucy and friends!
Bath bombs for gamers…?! Well, sure, why not — I mean, you might need a little relaxation after all that Call of Duty and whatnot.
More weird Amazon products here next week
Come back next week for a brand new roundup of weird Amazon stuff! Or, head over to Facebook every morning to check out another fun find to start your day out with a smile. (Of course, you'll also find much, much more over there — I'd love for you to come join in conversation with us.)
As an Amazon associate, I earn from qualifying purchases.